 Madonna has been covering up her digits with fingerless gloves at a variety of public events, from her Super Bowl press conference to the half-time performance itself. Now, "Fashion Police" host Joan Rivers offers an explanation.
"She's not picking up the glove from Michael Jackson, she's trying to hide those wrinkly old hands," Joan told me. "Believe me, you can hide a lot of things, but the hands always give it away. But I feel bad for Madonna -- whenever you are that successful you are controversial. People love to hate you. Look at Angelina Jolie: I have never met the bitch and I despise her."
Joan was rumored to have had over 739 plastic surgery procedures, while Madonna has remained mum on the nip-tuck subject -- although that hasn't stopped others from speculating about the material girl's youthful looks.
The new term "pillow face" has echoed throughout the British press regarding Madonna's presumed overuse of facial fillers to reduce the appearance of wrinkles. When I sat down with Madonna a few weeks ago, her visage looked flawless. If only I had thought to take a look at her hands...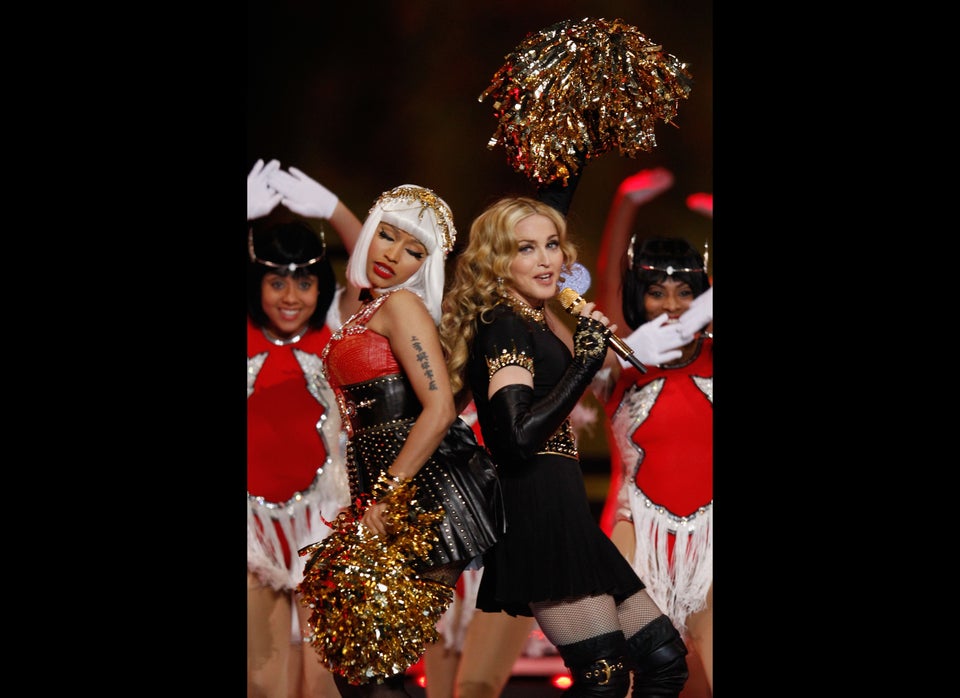 Related
Popular in the Community