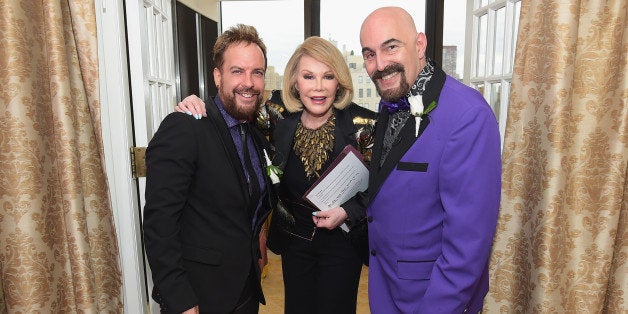 A month after conducting an impromptu ceremony, Joan Rivers officiated the wedding of a gay couple in New York.
As it turns out, it was the second time down the aisle for the couple. In June, Rivers agreed to marry Ryan and Aiello on the spot at a Barnes & Noble signing of her new book, Diary of a Mad Diva, in Manhattan. Although photos and footage of that ceremony were picked up by numerous media outlets, the couple didn't have a proper marriage license at the time, so Rivers vowed to arrange a second ceremony so the men could legally tie the knot, according to Out.
"Every wedding I officiate has a cover charge and a two-drink minimum," she joked at the time.

Before You Go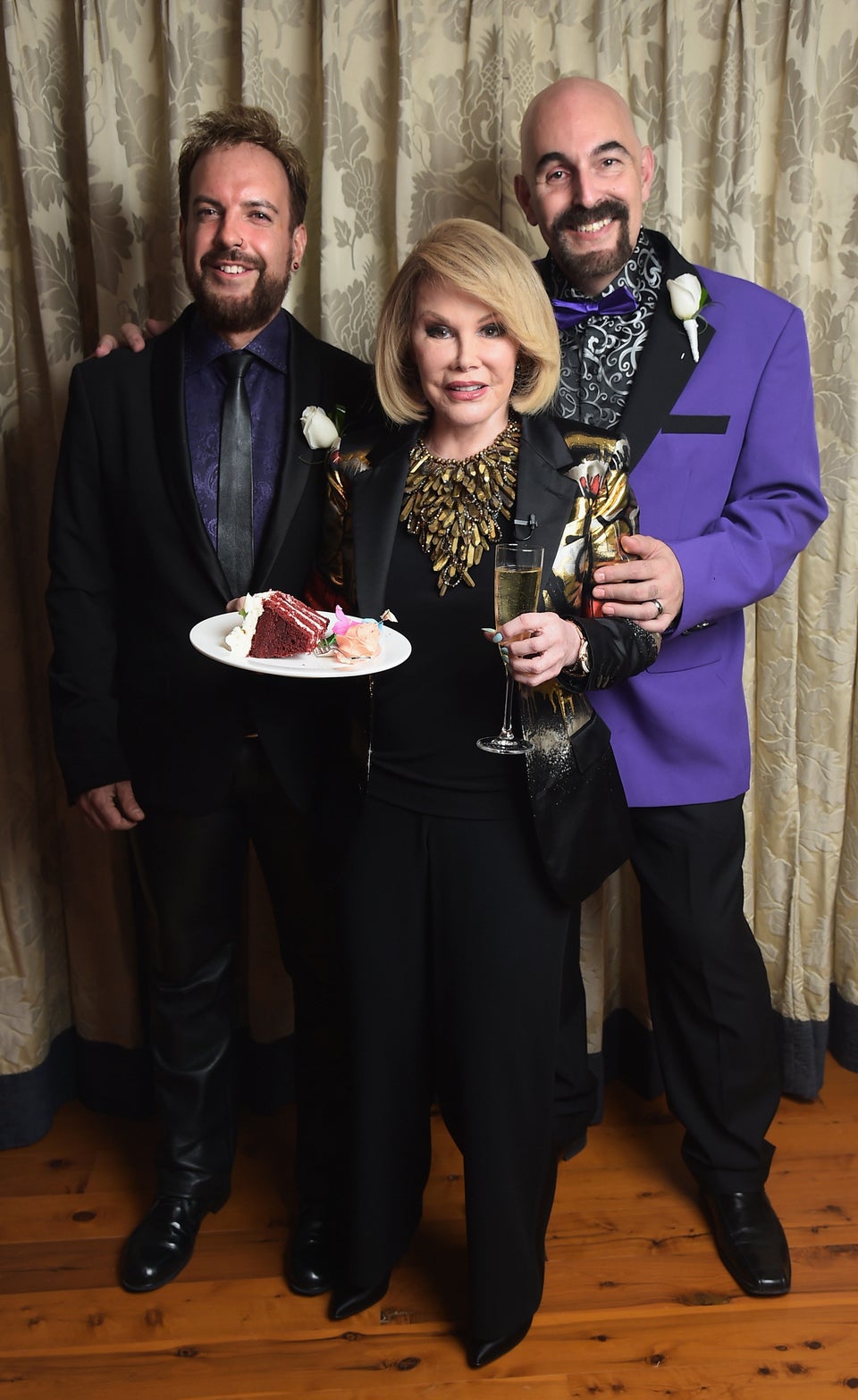 Joan Rivers Officiates Gay Wedding
Popular in the Community