 Did Joan Rivers go too far this time?
During the interview, Rihanna admitted to the host that Brown was the love of her life, saying, "It's awkward. I still love him. My stomach drops. I have to maintain this poker face and not let it get to the other part of me." The candid disclosure proved so poignant for audiences because of the history between the two. Rihanna and Brown's now-infamous relationship ended when Brown was arrested in February 2009 for assaulting the R&B diva.
This bit from the interview did not sit well with the 79-year-old comedian:
Not even two hours after the tweet was sent out, Rivers' name became a trending topic on Twitter, with Rihanna fans blasting the "I Hate Everyone... Starting WIth Me" author for her insensitive comments.
Twitter responders wanted to know why Rivers thought domestic violence should be the punch line of any joke. "That was really ignorant what Joan Rivers said. People act like domestic violence is a joke when it's not!" tweeted one user. "Joking about domestic violence is foul. You can defend Joan all you want, her tweet was in bad taste," tweeted another.
Rihanna, who is quite vocal on Twitter, did not respond directly to Rivers' domestic violence joke, but she did post a a photo of Proverbs 15:4 entitled "Control Your Speech" that could be interpreted as a response.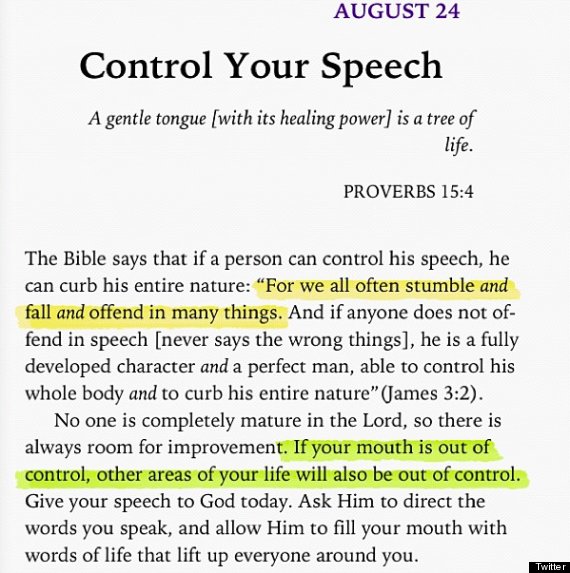 Rivers has made a career out of making fun of celebrities, but jokes about domestic violence rarely garner laughs for even the most famous comedian.
Rihanna and Brown's incident has been the subject of puns before. When comedian Chris Rock went on "The Today Show" in June, Matt Lauer said he hoped Chris Brown's performance didn't "get hit with any bad weather." Rock followed up with, "Did you say you hope the same weather HITS you? I hope some weather doesn't SMACK us upside the head."
In April, a Georgia restaurant took some heat for an item on its menu called the "black and bleu" burger, inspired by Brown's domestic violence against Rihanna, CrimeDine reported at the time. The restaurant responded to criticism saying that its staff does not support domestic violence and realizes "that this is no joke."
UPDATE: Joan Rivers responded to those criticizing her joke about Rihanna and Chris Brown, tweeting:
Related
Before You Go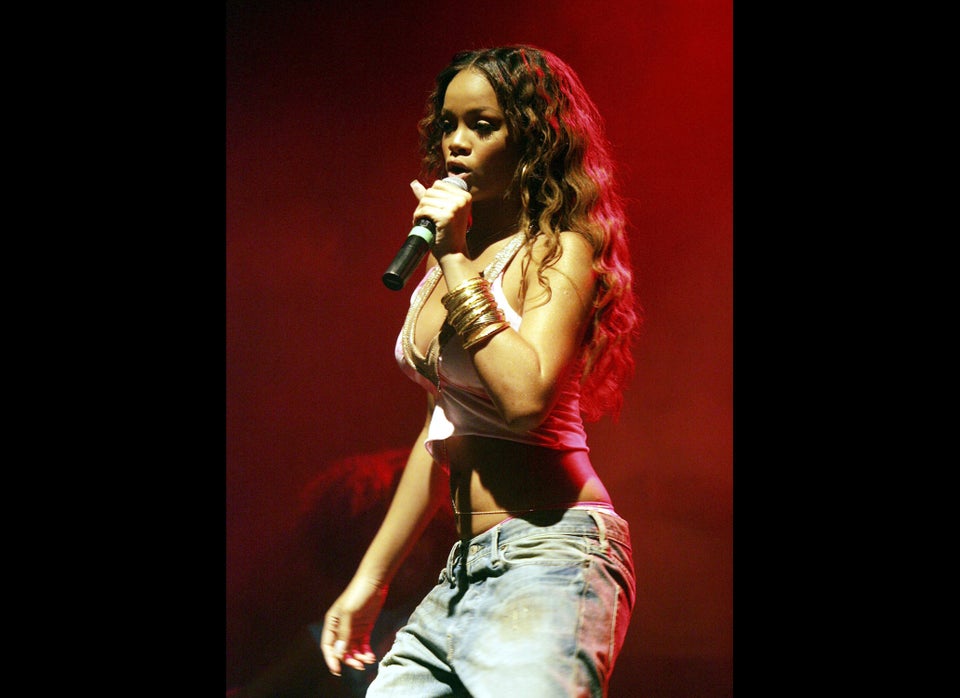 Rihanna Photos
Popular in the Community