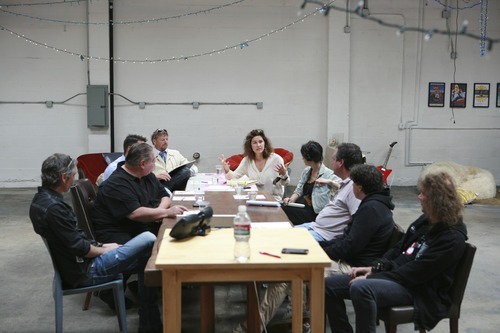 Joan Scheckel is a writer, director, actor, teacher and catalyst. She works in all capacities to create and support authentic vision and real feeling in cinema through stories that connect us. Over the past decade, Scheckel's work has contributed to the development of over 384 films, more than half of which are made or are in the works. The released films have subsequently earned 573 award nominations, 329 awards, including major wins at the Academy Awards, Cannes, Independent Spirit Awards, BAFTA, Cesar Awards, Producers' Guild of America, Writers' Guild of America, Screen Actors Guild, Berlin, Toronto and Sundance. Her Los Angeles based filmmaking labs are housed in the quickly developing artist hub amongst Perry Rubenstein Gallery and Regen Projects, leading the way for a new Hollywood Renaissance.
How did you get to where you are now?
With passion, commitment and vision. I love to push boundaries and create change.
What made you turn to this direction?
As a singer and an actress I viscerally experienced the transformative power of story. A performer has the privilege of awakening feeling in an audience, of stirring the heart. I take this relationship very seriously, and so eventually, I was compelled to look deeply into the creation of story and how it holds meaning. I wanted to explore how the whole EVENT, story performance direction, unite to inspire feeling and truth.
How do you find your inspiration?
How important is your work, and do you feel it defines you?
Work is ENERGY, by it's definition. I love the vitality that comes from it, in myself, and others. Work can never define the self, but what I do comes from the deep center of who I am.
What has been the most exciting thing you have done with your work, and what is a dream situation you'd like to find yourself in?
To have developed my own technique, a development process that has influenced and supported almost 400 films (including Little Miss Sunshine, Whale Rider, Arbitrage, Snow White and the Huntsman, Anvil Story of Anvil, Beginners).
This took a decade of total poverty, risk and concentration.
It's amazing to step back and see how the dream I've had since childhood -to connect people to feeling through stories -- has become real in so many movies. Meeting the Dali Lama as a result of a film I co -- wrote with Niki Caro was the moment I finally could perceive this. My dream situation is to have a permanent home to house and support all the activities of the Joan Scheckel Filmmaking Labs. Thinktanks, parties, screenings, readings, workshops, rehearsals...I want to share it ALL with you!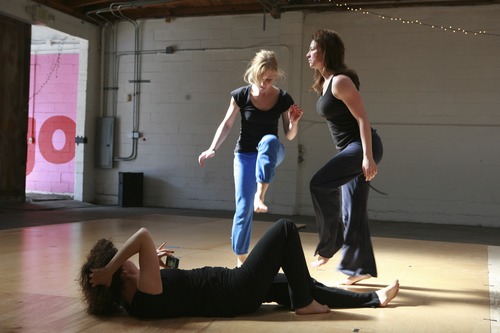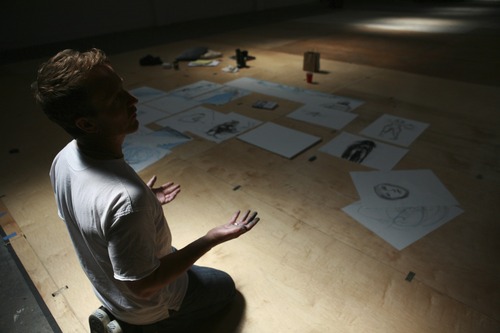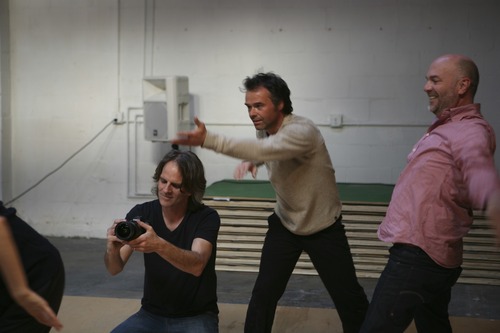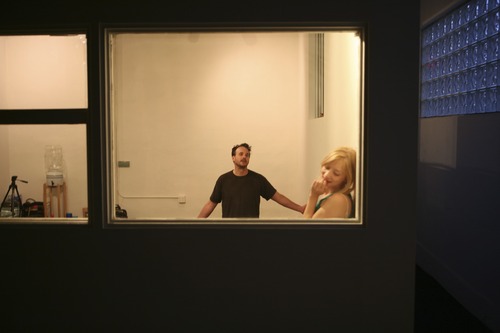 Do you listen to music during your workday?
Yes. I was an opera singer first, so music, the structure of music, is a constant. Bach for organizing, funk and a good groove for dancing. Every film I work on ends up with a rhythmic score, that's part of the technique. The theme is expressed through the structural rhythm of the screenplay. Just like a composer has to do it. For Little Miss Sunshine I listened constantly to the last movement of Beethoven's 7th Symphony. It's incredible how he keeps winding you up!
What's something someone may not know about you?
I can't read maps. I like to roll down the windows and just ask people, even on the freeway!
Anything else you would like to say?
I believe this is our Renaissance. Go for it.
REAL LIFE. REAL NEWS. REAL VOICES.
Help us tell more of the stories that matter from voices that too often remain unheard.