Not only are we stoked that Vogue Italia has put a hashtag on their March cover (can you imagine Anna Wintour slapping "#OVERTHETOP" on the cover of her mag?), but we were also thrilled to see one of our fave models, Joan Smalls, posing on it while spangled in all kinds of accoutrement.
Shot by Steven Meisel, the cover features Smalls looking truly over the top in a Dolce & Gabbana top, brow-high shadow, bold earrings and some wild nail art. If we tried to combine all those things, we guarantee we would look like six-year-olds playing dress-up. But somehow, Joan makes it work.
The notoriously tech-savvy Vogue Italia has even made a few GIFs of the issue. Anna, are you paying attention?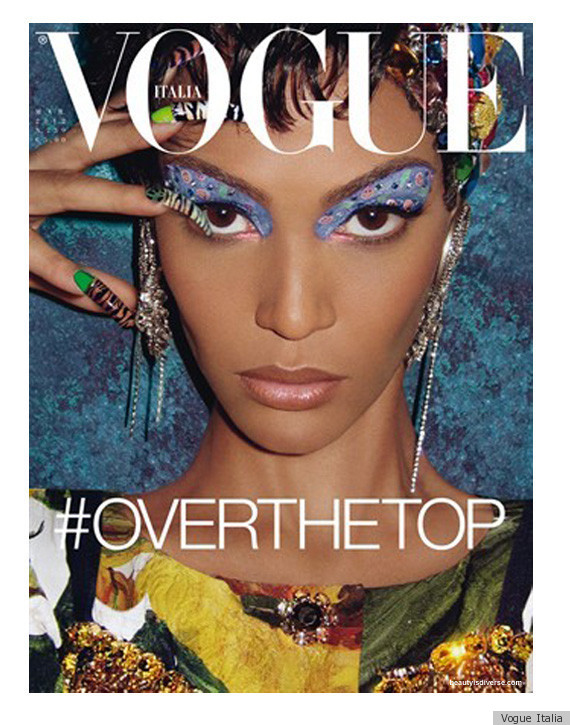 Popular in the Community