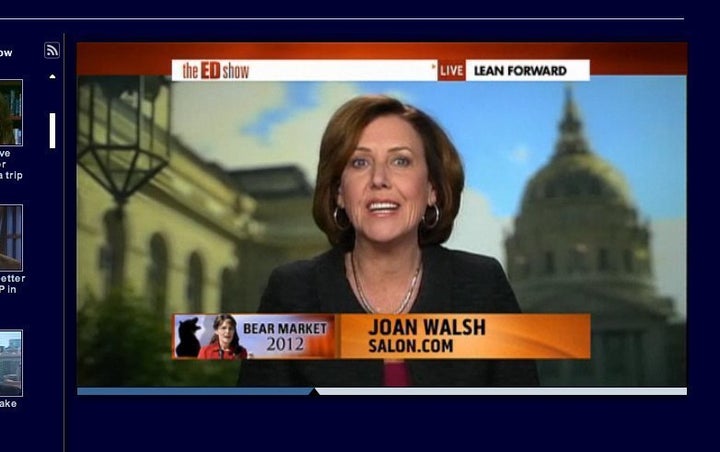 Joan Walsh, who has edited the web magazine Salon since 2005, announced Monday that she is stepping down from her post to write a book. She will be replaced by Kerry Lauerman, another top editor at the site.
In a statement given to the New York Times, Walsh said that "this has been the best job I've ever had and it's hard to leave it, but I'm lucky to be able to hand the reins to Kerry." The Times reports that her book will be called "Indivisible," and will deal with "an indictment of the fear-based politics that splits Americans and holds the country back."
Sources at Salon told the Times that Lauerman has run "virtually every editorial department" at the site since he began there in 2000.
Walsh will continue to blog occasionally for the site, though it is not clear how her departure will affect her status as a frequent television commentator for MSNBC. She has had some notable run-ins with conservatives on the network, including one especially testy dust-up in 2009 with former House Majority Leader Dick Armey, who told her he was "so glad you can never be my wife."
UPDATE: In a post on Salon this evening, Walsh says that she isn't completely leaving the site and that she will continue to appear on MSNBC.