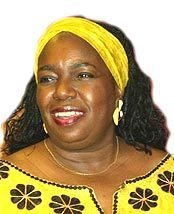 Detroit City Councilwoman JoAnn Watson announced that President Obama should toss something Detroit's way -- "bacon," to quote this local leader, during a recent council meeting.
"Our people in an overwhelming way supported the re-election of this president and there ought to be a quid pro quo and you ought to exercise leadership on that," said Watson. "Of course, not just that, but why not?"
"After the election of Jimmy Carter, the honorable Coleman Alexander Young, he went to Washington, D.C. He came home with some bacon," said Watson. "That's what you do."
The post quickly received top billing among right-wing websites across the nation. Commented Deadline Detroit, "Watson's comments play into the idea that is popular on the right, and with failed presidential candidate Mitt Romney, that Democrats want handouts from big government."
But while Watson says she thinks that Detroit residents should be repaid for their votes, she then voted against an amendment to repay Detroiters who are vested in the city's general pension fund.
On Wednesday, just one day after declaring that President Obama should direct financial aid to voters who helped keep him in office, Detroit City Council voted on a budget amendment that would send almost $30 million in payments toward unfunded debts in the city's General Pension System. "For whatever reason," city officials claimed, Detroit had not sent any UAAL payments it owed to the pension fund during the last fiscal year. Detroit City Council voted 8-1 to approve the amendment to refund the pension. JoAnn Watson was the only councilmember to vote against the proposal.
On Twitter, reactions were divided regarding Watson's quotes about President Obama's responsibility to Detroit ... and bacon, of course, got plenty of mentions. And if the President really is going to send some pork to the Motor City, he'd better do it fast -- bacon prices are expected to rise as much as 20% over the next year.
Click through the slideshow to see some Twitter responses to Detroit City Councilwoman JoAnn Watson's statement.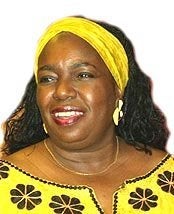 Twitter Responds To Detroit City Councilwoman JoAnn Watson
Related
Popular in the Community