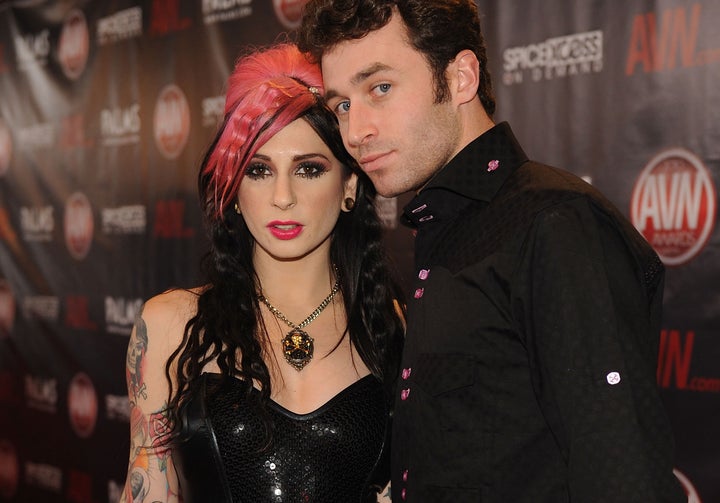 Porn actress and director Joanna Angel is speaking out about her allegedly abusive relationship with fellow porn star James Deen after six women have publicly accused him of assault.
"He was an asshole," Angel, who dated Deen from 2005 to 2011, said on The Jason Ellis Show, a Sirius XM radio show, Wednesday night. "He was a horrible boyfriend."
Angel described years of emotional control and instances of physical abuse. On one occasion, he allegedly dragged her by her hair to the bathroom and pushed her head into the sink filled with water.
"He started dunking my head in the water while he was fucking me," she said, according to Buzzfeed's recount of the show. She said that initially she didn't mind -- the two had a lot of rough, consensual sex -- but when it became too much she started tapping him to stop, he didn't.
"I thought, 'I'm going to die here'," she said. When she eventually came up crying, she said Deen threw her on the floor and said, "You're a horrible submissive. I'm bored. I'm going to go fuck someone else."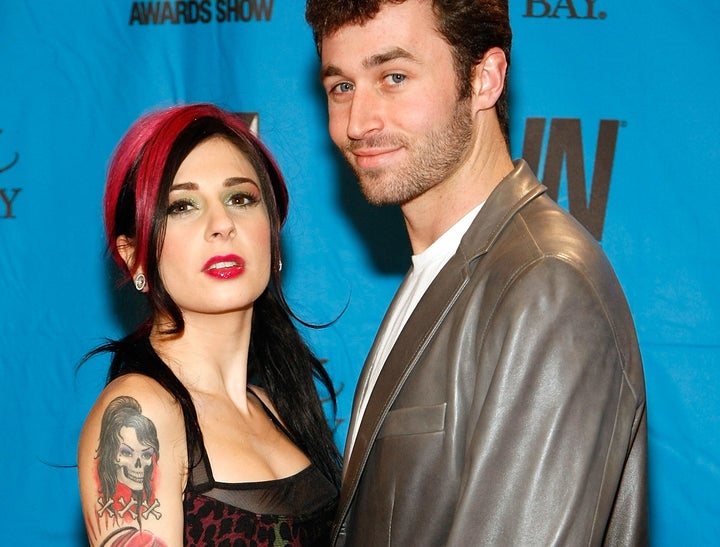 Throughout their relationship, she said, Deen was "extremely controlling." When the couple lived together, Deen wouldn't give her a housekey. And while he regularly slept with other women, he "considered almost anything [that Angel did] cheating, including masturbating," she said.
"I don't even know how it happened… at some point he became revered as a feminist... and it angered me," she told Ellis. "I remember being on an airplane and reading something, some women's magazine, you know, there was a whole big story about how much they loved him," she said. "I … threw the magazine! ... It made me so angry. I didn't understand it. And I'm like, where are they getting this from? ... Where in his persona did they find something to latch onto?"
Stoya alleged in two tweets on Saturday that Deen had raped her, noting that she disliked seeing people "idolizing" him as a feminist and that she "just can't nod and smile when people bring him up anymore." Angel immediately tweeted her support, calling Deen "literally the worst person I've ever met."
Since the tweets, five more women -- four of whom were Deen's co-stars -- have come forward to allege that Deen sexually assaulted them. Deen denied Stoya's initial accusations on Twitter LINK, but has maintained silence since then. Stoya has tweeted her support for everyone who has spoken out so far, as well as for Christy Mack, the porn actress who was brutally beaten last year by MMA fighter War Machine.
Angel hopes people don't take Deen's behavior as representative of the whole porn industry.
"This does not represent porn, this represents a specific individual," she told Ellis. "I don't want the public to blame porn for anything. I think he is a bad egg. There are bad eggs in every industry."
Related
Popular in the Community