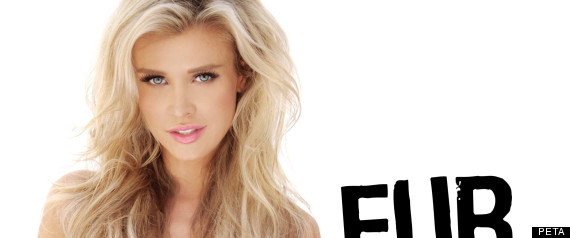 Swimsuit model and "Real Housewives of Miami" cast member Joanna Krupa is comfortable shedding her clothes in front of the camera, but she is not comfortable wearing fur.
And in a new ad for PETA, Krupa strips down to show people just how ridiculous wearing fur really looks.
Krupa goes topless in the new anti-fur campaign for PETA, but keeps her bottoms on with some fake fur trim to prove a point. With fur tucked into her underwear and sticking out from the sides, the model's ad definitely turns heads.
SCROLL FOR FULL PHOTO [NSFW]
"I wanted to do this campaign to keep talking to people about how bad fur is. Stop! Fur is not sexy. It's not cool," Krupa told PETA, according to a press release. "You're walking down the street wearing fur—you really look like an idiot!"
The self-proclaimed animal lover was willing to get a little outrageous in the name of anti-fur. "These animals get skinned alive, they get electrocuted, they get drowned. They're raised only for fashion and that's what drives me crazy that people still [wear fur] in 2012. We're not in the caveman era anymore. There's no reason to wear fur. There's so many synthetic materials that will keep you warm," she said.
This is Krupa's third PETA campaign.
In 2010, the Polish model posed naked with angel wings and a crucifix covering her private parts. Catholic critics were not pleased with Krupa's ad, but the former "Dancing with the Stars" contestant defended herself.
"I think worrying about going topless in a photo shoot or film is really ridiculous," Krupa told Fox News. "And the fact is, Pope John Paul said, since we were born naked, it is art, and it's just showing a beautiful body that God created."
PETA has capitalized on shocking ads, which oftentimes feature naked celebrities, to promote animal rights.
Drag performer and former "RuPaul Drag Race" contestant Sharon Needles recently posed for a bloody, cannibal-themed PETA ad to promote vegetarianism. In the Halloween ad, Needles stands dripping with blood, clutching a dismembered human leg and arm. The caption reads: "If gnawing on flesh turns your stomach, why not go veg?"
PHOTO: Joanna Krupa in PETA's anti-fur ad.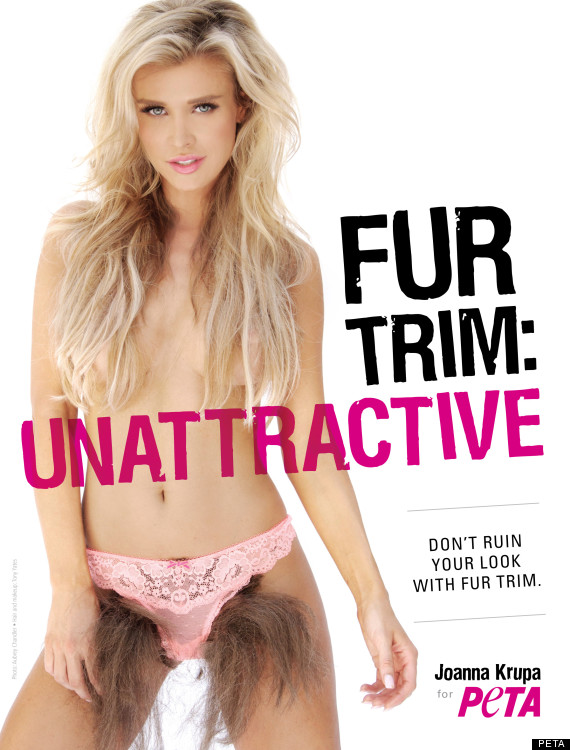 Check out a behind-the-scenes video from Joanna Krupa's PETA photo shoot, along with more photos of the model, below.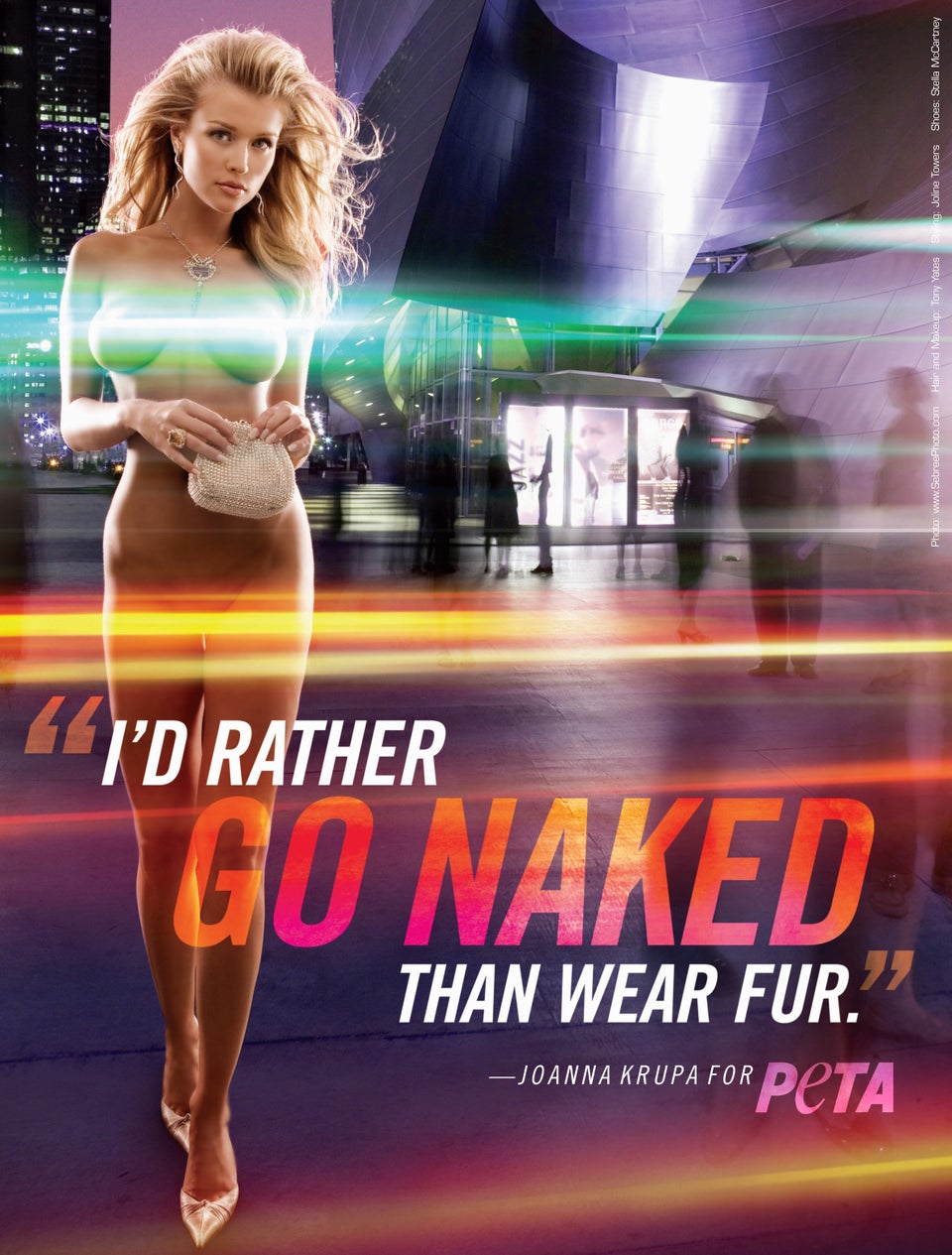 Joanna Krupa PETA Photos and More
Popular in the Community