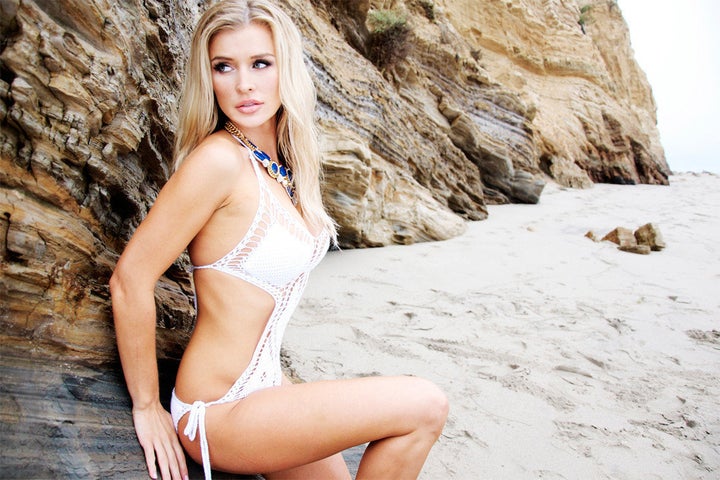 Named the Sexiest Swimsuit Model in the World by glad rag Maxim, Poland-born Krupa splits her time between the Hollywood Hills and Miami Beach. She's appeared on the cover of Playboy twice and was once a lingerie model for Frederick's of Hollywood.
Most recently she hosted Poland's "Next Top Model" and a few years ago, she was a contestant on "Dancing with the Stars."
As an avid animal activist, her Twitter feed is filled with news about animal cruelty and pet adoption opportunities. In 2009, Krupa appeared in the buff for a PETA ad campaign, in which she held a cross over her breasts and nether regions.
HuffPost Miami recently spoke with Krupa who revealed why this "RHOM" season 2 cast will be the hottest in the franchise, why she think crocodiles check out her legs, and what doctors say about her third nipple.
Who are you:
I am a Polish girl who emigrated from Poland when I was 5 years old with a dream to make it in showbiz and am now living my dream without a famous father a famous boyfriend and without a sex tape... The American Dream!
I am also an animal lover and a believer that the more success you have the more you need to help the less fortunate. The voiceless and most defenseless ones are the animals, so most of my attention goes to them. Helping others is the key duty for everyone on this earth who is remotely capable to do so. Selfish, arrogant people drive me crazy.
Years in Miami:
I have been bi-coastal between Los Angeles and Miami for over 6 years and enjoy the contrast.
First Miami memory?
I came to Miami for the first time during the winter and naturally I fell in love with the weather.
Current neighborhood:
Miami Beach
Current gig:
In Europe I am hosting "Poland's Next Top Model" and in the U.S. I joined the cast of "The Real Housewives of Miami" which starts airing this fall. On the acting front, I have a supporting role in a comedy that is coming out in January.
Favorite 'Only in Miami' moment?
Only place for me to have a great time and dance my butt off is at my fiancés' nightclub MYNT lounge.
What's your idea of a perfect day in Miami?
Little to no humidity, lay out on the beach, go for a nice lunch at Bal Harbour Shops and maybe even doing a little shopping.
Where do you take out-of-towners?
We live on the beach so we take them to the beach, then Bal Harbour for shopping, afterwards Nobu to dinner and MYNT to party.
What did you think of Season 1 of the Real Housewives of Miami?
I didn't watch it so it's hard for me to comment but this season will be full of entertainment. I knew some of the castmates before and some I heard of before but during the show I definitely made some new friends and some definitely far-from-friends (laughs).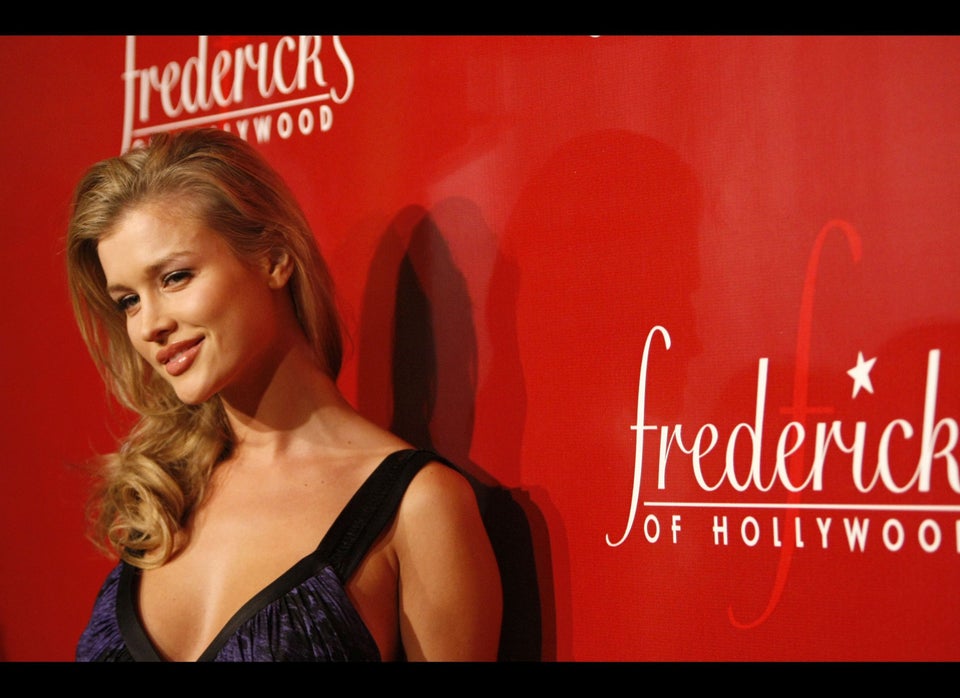 Joanna Krupa
What distinguishes the Miami housewives from those in other cities?
I can only answer related to this new season: It will be the hottest cast from the whole franchise in my view. The 'old Miami' -- meaning those girls that have basically been in Miami forever -- meets the 'new Miami' i.e. the young and hip ones who are bringing the heat to Miami.
What's the strangest or most challenging modeling shoot you've done?
I did a shoot with Steve Irwin years ago in his zoo in Australia and he had me shoot with all types of his wild animals. But the scariest was when he had me in a crocodile pit where I had to feed the crocodile for the shot.
Instead of the crocodile focusing on the piece of meat I was holding he was looking at my legs! It was so hard to concentrate because I was scared this is it and I am going to get eaten alive. To top it off he handed me a poisonous snake. When your adrenaline is rushing, you are ready for anything...but never again!
What would people be most surprised to know about you?
That I am a very down to earth girl that loves to be in her sweats most of the time with no makeup and hair up when not working and that family is everything to me because they have been there with me through the low moments in my life and been always supportive of my career even during the struggles. I also have a 3rd nipple. It looks more like a mole but my doctor said it's an actual 3rd nipple.
Any beauty tricks that come straight from Polish culture?
Moisturize, moisturize, and again moisturize! Also my aunt that is close to 70
always used Vaseline on her face and she hardly has any wrinkles and doesn't look her age. So I now put Vaseline under my eyes before I go to sleep to avoid under eye wrinkles and it has been working great for years! Also always were sunglasses to avoid wrinkles -- that's something my mom told me at a very young age.
You're involved with PETA -- what started your interest in animal rights?
I have always been an animal lover but it wasn't until I had seen the undercover videos on PETA's website that my eyes were opened to the cruelty people are capable of. I was devastated and had to do something about it and I will never stop fighting for animals until the day I die. My dream is to have my own animal sanctuary and therapy center for kids and animals.
Last big project you did:
Last season of "Poland's Next top Model"
Upcoming projects you're working on:
I'm working on cosmetic solutions, like a new cellulite cream that I am hoping will change the market.
Why do you hate Miami?
I hate Miami when its too humid and it feels like a sauna outside
Why do you love Miami?
I love Miami when I can come here from Los Angeles and just relax and not have to worry about anything. I love to put all my stress and issues aside when in Miami...it's like an escape for me.

What are three local meals you can't live without?
Sushi, sushi, and sushi.
In a word or two or three, Miami is...
… the sweetest escape, the sweetest reality.
Related
Popular in the Community