Is "Real Housewives of Miami" star Joanna Krupa moving on and heading out to "Beverly Hills"?
Krupa has reportedly been trying to make the switch from RHOM to RHOBH because she thinks the Miami version of the series "is a sinking ship" that might get axed, according to TMZ. But Bravo doesn't typically move Housewives around and supposedly isn't willing to bend for the Polish model, the report notes.
Still, she has been spotted spending quite a bit of time with her California counterparts.
Krupa grabbed lunch with Gretchen Rossi and her fiance, Slade Smiley, on Monday, Jan. 20. Then, on Friday, Jan. 24, she was spotted partying with Rossi and RHOBH cast member Kyle Richards at the OK! Magazine pre-Grammy party.
The 34-year-old -- who has been on the reality series since it premiered in 2011 -- has previously revealed her husband, Romain Zago, is scouting locations for a club in Los Angeles. She has also said her life is more about LA than Miami already.
"'The Real Housewives of Miami' only shows my life in Miami and, to be honest, my life is more L.A.," Krupa told Us Weekly. "The only thing that keeps me in Miami is my husband. So my life, my career, my animal rescue and everything is in L.A."
Back in November, TheWrap reported RHOM was not doing well. The third season averaged only 1.02 million live viewers -- a decline from the two previous seasons, despite a revamping of the series' cast and production, the report noted.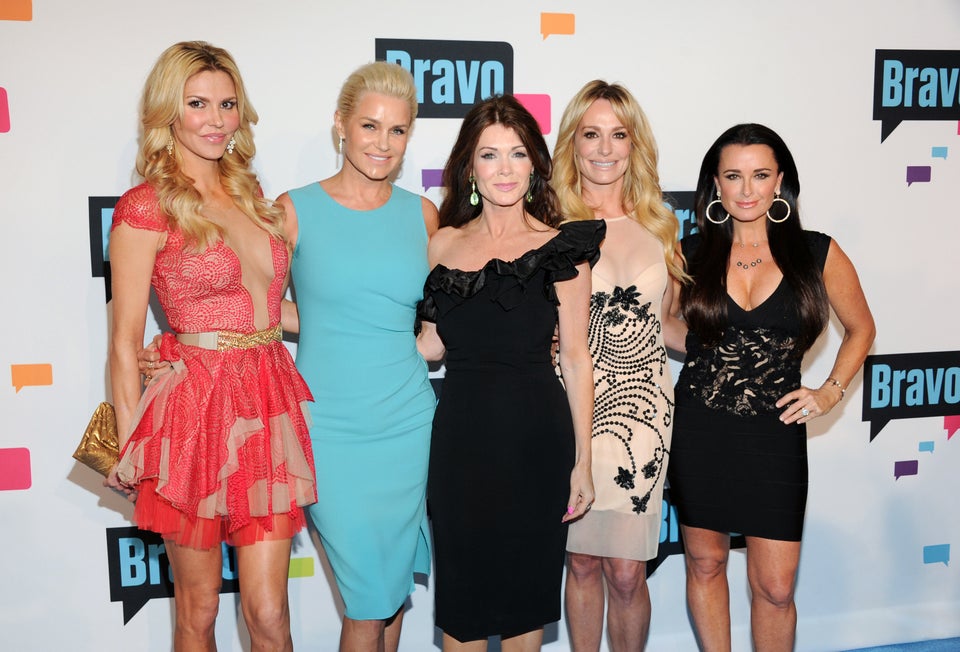 The Real Housewives
Popular in the Community