When Canadian mom-of-four Joanna Venditti shared a personal story about body image on her blog "Nesting Story," she didn't think it would reach beyond her "few hundred mommy or mommy-to-be followers," she told The Huffington Post.
In her viral post, Venditti describes her body image journey before, during, and after pregnancy -- with a focus on the way her mentality shifted with her third pregnancy. She writes:
When I found out I was expecting twins I couldn't wrap my mind around how enormous I was going to get. I was already well known for having huge basketball size bellies whenever I was pregnant, but growing two babies at once??? To be honest, I was kind of freaking out about it.

I finally made the decision that I would disassociate my body from my mind during my twin pregnancy and think of my body as a vessel. Guess what! that worked! In-fact anytime I'd start panicking about my size I would say to myself You are a vessel, you are a vessel!. It became my mantra.
The mom-of-four's post also features several personal photos of her pre and postpartum body transformation.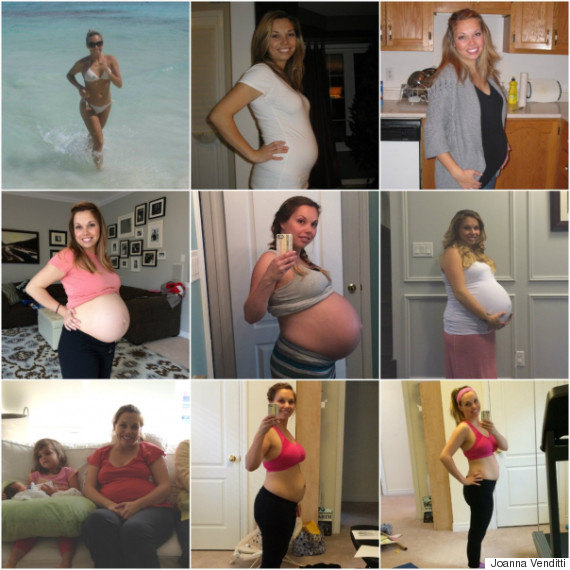 Venditti's "You are a vessel" mantra helped lead her to a place of great body acceptance, even after giving birth. "I am so much more confident with my body than I ever have been before," she continues in the post, adding, "Anytime I start doubting my new curves or war wounds I look around the room and ask myself, how many other people in this room grew two people inside their body at once?"
The viral response to the mom's post has been "incredible," "overwhelming," "humbling" and "inspirational," Venditti told The Huffington Post, though she added that it certainly has not all been positive. In response to some of the more critical feedback, Venditti shared a follow-up Facebook post and eventually a longer response on her blog.
The Facebook statement and blog post, titled "How Being Cyber Bullied After Going Viral Will Make Me A Better Parent," explain why the mom decided to respond to one particular criticism she received -- that she is overly self-important about the fact that she carried twins. "Having self worth is an important part to having self acceptance," Venditti writes in part in her response. "I think its okay to be proud of your strengths and accomplishments and find peace with your weaknesses."
Ultimately, she hopes her experience can inspire her kids. "Although I don't have any pearls of wisdom or tricks on how to deal with cyber bullying, I can honestly look at my children and tell them that I have experienced it," she writes, adding, "I have had to process hateful anonymous words and be able to let them go. It's okay to feel it, address it and defend yourself when necessary and find a way to move on."
Despite the negativity, Venditti is happy to focus on the positive outcome of her blog post's reach, she told The Huffington Post. "If my photos and story can be a catalyst for the conversation about accepting the postpartum body then I don't mind one bit that they are circulating the internet."
The mom hopes to keep this body acceptance conversation going and "keep chronicling life as a mom of four from an honest, real place."
Like Us On Facebook |

Follow Us On Twitter |

Contact HuffPost Parents
Related
Before You Go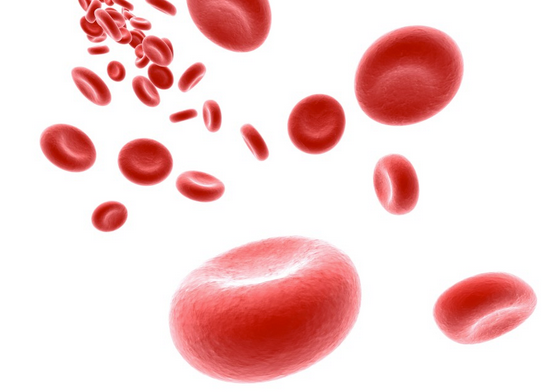 7 Awesome Things Your Body Does During Pregnancy