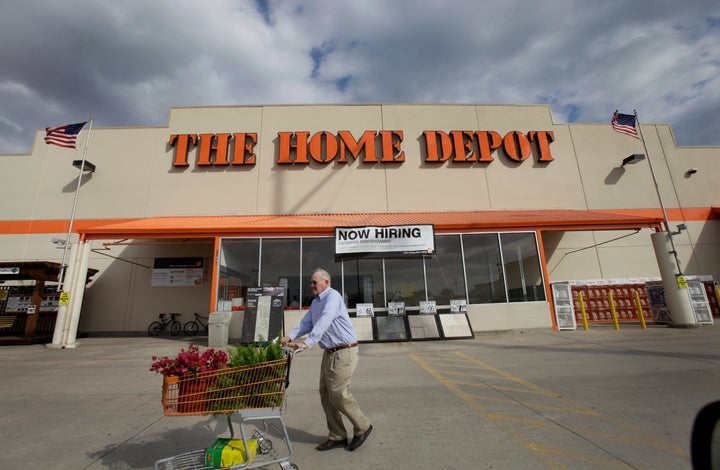 Ruth Lyons, 59, was born on April 28, 1951. But after two and a half years of not even being able to get an interview for a job, she decided that her new "job application birthday" was going to be March 19, 1969 -- just as an experiment.
"They're asking for your Social Security number and date of birth on applications now, which I don't think they have a right to do unless they're hiring you, and you don't have the option of not filling them in," she told HuffPost. "You either fill them in right, or you lie, and I'm all for lying."
Several of the nation's biggest employers, including Target, Kroger and Home Depot, require job applicants to disclose their date of birth in the online application, a practice that employment discrimination lawyers say seems a little fishy.
"It's not per se discrimination to ask for your date of birth or age or some other age-identifying information on a job application, but when there's a claim that EEOC's investigating, we're going to closely scrutinize what we see on the form," said Ray Peeler, a senior attorney at the Equal Employment Opportunity Commission. "It definitely makes the EEOC look a little harder at what's going on."
Kroger's online application says that a candidate's birthday is used "to ensure compliance with laws and regulations governing the employment of minors or establishing age requirements for certain tasks," and that the age of anyone 21 years old or older "will not be seen by the hiring manager." Human resources representatives at Target and Home Depot told HuffPost an applicant's age is only used for the purpose of background checks after the person has been hired.
But Susan Heathfield, a human resources expert who regularly writes and consults on hiring issues, said a company should never ask for a person's specific age or Social Security number until after that person is hired.
"I am stunned to hear that they're asking for people's ages in applications," she told HuffPost. "They should know better. As an employer, you do not want to put yourself in a position where anything you do could be conceivably discriminatory."
Older workers, especially those that have been out of work for any significant period of time, are having an increasingly difficult time landing jobs in the recession because employers have their pick of younger candidates. A recent Pew report found that those who are older than 55 are most likely to remain jobless for a year or more, and the number and percentage of age discrimination charges filed with the Equal Employment Opportunity Commission have grown noticeably since 2006, rising from 16,548 charges, or 21.8 percent of all such EEOC filings, to 22,778, or 24.4 percent, in fiscal year 2009.
"Some older employees just look old," Heathfield said. "And it's so darn subtle -- an older person can come in for an interview and not get the job, and they'll be informed that a more qualified candidate was hired. They'll never know or be able to prove that two or three people on that committee kept thinking, 'This person's really old.' I'd hate to be looking for a job right now, truthfully."
Heathfield said that while she wouldn't recommend lying about one's age on a job application, she believes there are other ways to avoid filling in a date of birth or Social Security number.
"I usually tell people, 'Write in all zeros, and say in the written section that you'll be happy to supply those numbers if your application reaches the point of a background check,'" she said.
Lyons believes lying about her age helped her land a job. She says she applied to work at a local retail store a handful of times since being laid off from her job as a florist in September 2008, but never heard back from them until she filled out an application with her fake birthday.
"I lied to get past 'Go' and got past 'Go,' and then it was my experience and winning personality that took me the rest of the way," said Lyons, who landed the job on the spot. "It may be a fluke, but it worked for me!"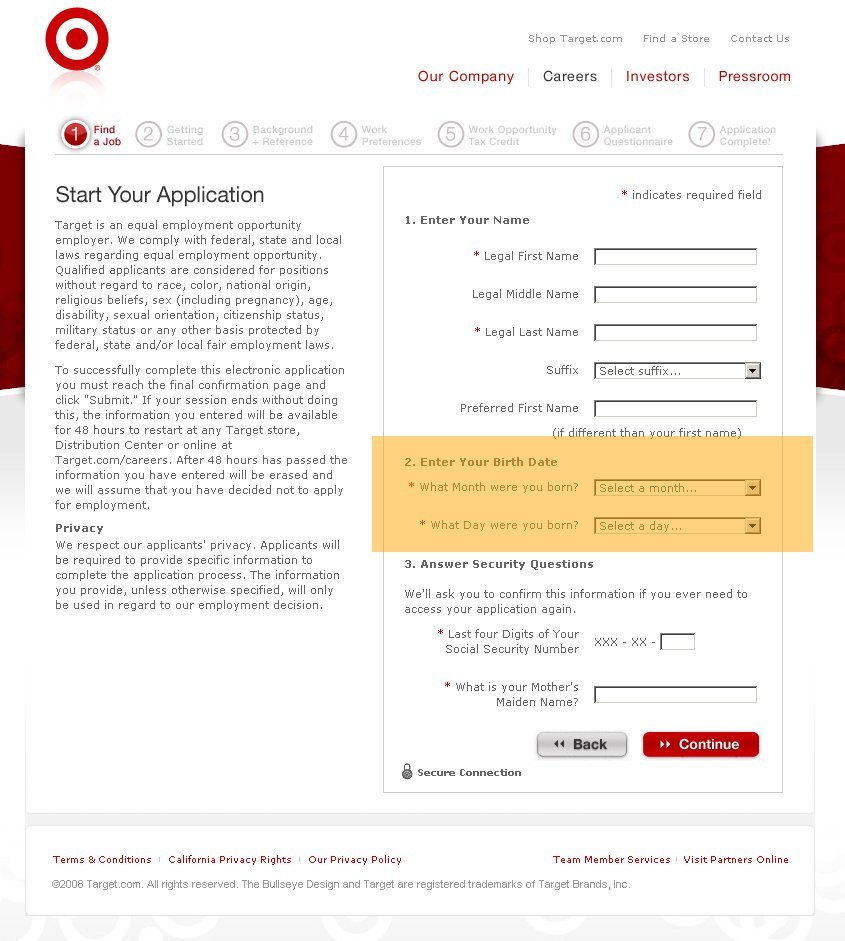 Brad Shannon contributed reporting.
Popular in the Community