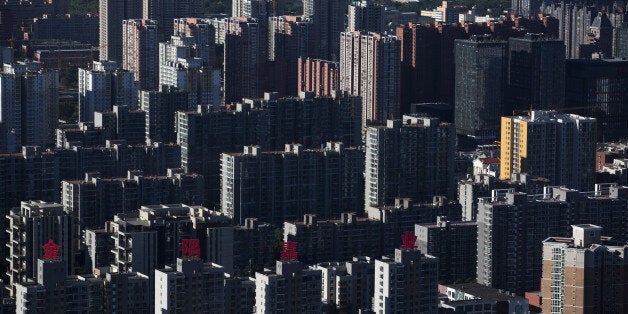 Beijing. It is good to be back in the Chinese capital. For the first time in 37 years of visiting China, I attended a job fair here last week: a job fair for what the Chinese call "Waiguo Zhuanjia" -- "foreign experts."
In an unusual system that dates back to the 1950s, China recruits each year -- teachers, broadcasters, doctors, scientists and professionals of nearly every description from dozens of countries.
The first 'foreign experts,' under a rigidly controlled state system, arrived from the Soviet Union in the early 1950s. They helped build China's industry in the nation's northeast. When Mao Zedong and Nikita Khrushchev fell out in 1960, all the Russians left. Some say they sabotaged the Chinese factories before they did.
After the Russians went home and until the death of Mao in 1976, there were few foreign experts. Many of those who were here had Communist Party sympathies and revolutionary pedigrees going back to the 1930s.
I met my first "Waiguo Zhuanjia" after China opened up in 1980. She was of a new generation of experts. An engaging, enthusiastic, Canadian-Chinese woman from Vancouver, she had been hired by "SAFE", the 'State Administration for Foreign Experts," to work at China Central Television. She was the only one that year. Among her first jobs was to translate, polish, and narrate for English language broadcasts excerpts of the trial of the "Gang of Four." The extraordinary 1980-81 show trial convicted Mao's widow Jiang Qing and her supporters of treason.
I was very lucky to know a foreign expert with an inside track to the "Gang of Four." Since then the tasks of 'experts' have been a lot more prosaic.
Last year more than 540,000 foreign experts came to China for minimum one-year assignments.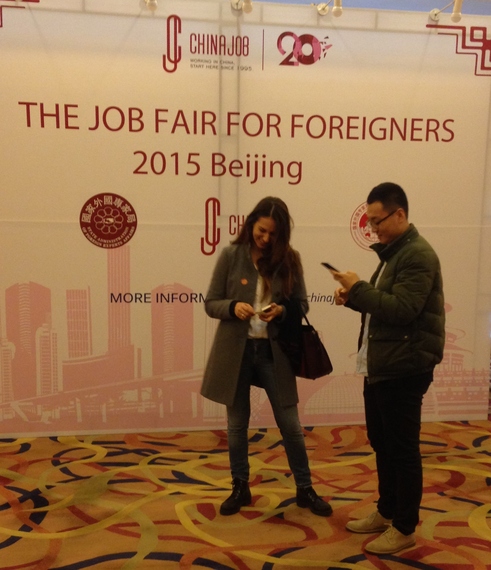 At this year's Job Fair at a downtown Beijing hotel, hundreds of foreigners, many recent college graduates, browsed dozens of recruiting booths seeing what work might be available.
In one corner was China Radio International (CRI - the VOA of China). A very attractive Russian girl was filling out a form to apply to their Russian language service. A hand-written sign -- seemingly hastily scribbled -- advertised for an English "radio host, a cameraman and an editor." Radio stations these days need cameramen for their websites.
A short distance away a row of empty chairs stood in front of the "Foreign Experts Affairs Administration" of the city of Tianjin. The recruiters were not attracting a lot of interest.
I asked one of them -- "why not?"
There was of course the big chemical explosion in September which might have made some people less keen to live in the coastal city 71 miles southeast of Beijing.
"Well," said Mandy, the recruiter, "it is not that. It's just that there's not much to do in Tianjin."
"What is the best thing about living in Tianjin?" I asked.
"You can easily come to Beijing on weekends," she replied.
Still -- there are a lot of openings for teachers in Tianjin and other Chinese cities. "The Oriental Hope" school was looking for middle school teachers. They were offering 25,000 RMB (about $3,900) a month. Teachers who could teach teachers, I was told, could earn up to $75,000 a year.
Educational demands in China are enormous. Wealthy Chinese parents pressure private schools to hire foreign instructors, to make sure their children learn proper English. Some say nearly 300 million Chinese are trying to learn the language.
Chinese attitudes toward foreigners and the so-called foreign experts are often conflicted. Sometimes it seems, the Chinese want the expertise but without the foreigners.
When I first lived in China, 35 year ago, we were called 'aliens,' received an 'Alien Registration" card, and were forbidden from driving outside the Beijing city limits without a permit.
Since then, life is a lot less restrictive. Still if you want a residence visa as a foreign expert, be prepared. You'll be required to undergo an AIDS test, provide a notarized police report affirming you have no criminal record, and submit to your local Chinese Embassy for certification, a copy of your college or University diploma. Approval of visas usually takes about six months.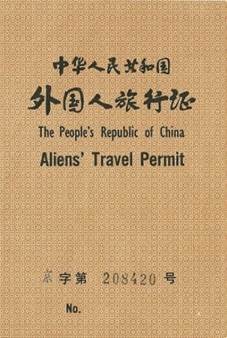 "We have to have strict procedures," said one SAFE official, "as there are some 'black sheep' among experts." He was referring to incidents where foreigners hid criminal backgrounds. In Shanghai not long ago a foreign teacher was charged with sexual abuse.
The Job Fair people are exceedingly friendly. And so are the job seekers. Caroline a recent Master's degree student from Texas was trying for some kind of job in communications. "I'll actually take anything," she said. "China is an exciting place to live in." Helen, from Jamaica, but a graduate of the Beijing Normal University, (normal in China denotes a teachers college) wanted a job as a writer. Yigit, a short stocky young man from Turkey was in the wrong place. "I thought they were recruiting construction workers here," he told me.
As I was leaving the fair, I was offered the possibility of a job. A bubbly, young girl named Julie representing a photo agency showed me a fancy brochure of advertising pictures displaying happy foreigners living in China.
"We need male models," she enthused.
"What, you want me?" I asked, "I am an old man."
"Exactly," Julie said, "we have plenty of handsome, young men in the brochure. We need some old men who are not so pretty."
I see a new career as an old foreign expert looming.
[Jim Laurie who first visited China in 1978, was an ABC News Correspondent in China 1981-1984, 1989, 1996-1998.]
Related
Popular in the Community