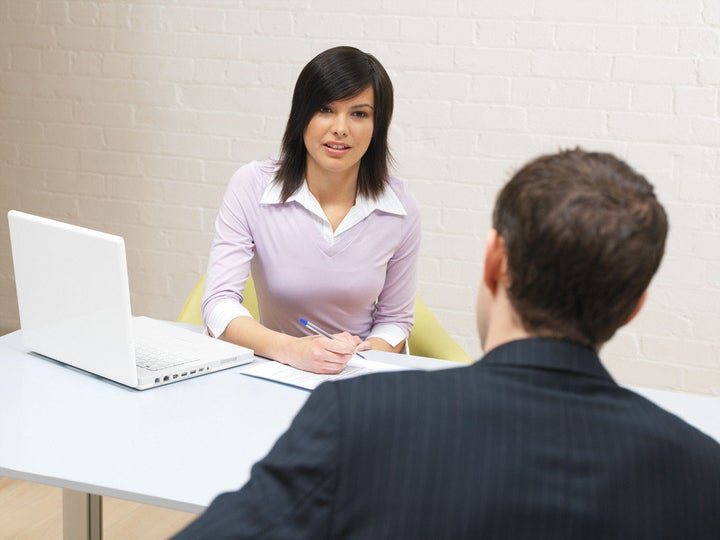 What's the role of colleges in preparing students for jobs? The debate rages on among university leaders, politicians, critics, and journalists. Articles like this one by our own alum Jeff Selingo (VP of The Chronicle of Higher Education) summarize the conversation around this topic that focuses on the relative merits of a broad liberal arts education vs. specific technical job preparation and the return-on-investment of a college degree.
The more enlightened insights, such as Selingo's, bring us back to thinking about the kinds of attributes and behaviors that mark successful employees as they continue their careers -- sometimes far beyond what they studied which might be obsolete in a few years. Those include teamwork, critical thinking, reasoning, clear writing and speaking, and problem-solving. All well and good. But how do new grads DEMONSTRATE those competencies, and how do they get a foot in the door in this competitive global environment?
Almost every college has a career center where professionals coach students in preparing resumes and cover letters and help them practice their interviewing skills. However, the process that HR offices and hiring managers used a decade ago are quite different today -- and many of the changes are due to technology and social media.
So... allow me to share some challenges, lessons, and some examples of how I'm trying to help our students ready themselves for the job hunt, starting on day one.
Challenge: The resume-reading robot
Yesterday's method of filling jobs was to place ads in a few newspapers, receive a few resumes, have somebody from HR screen them, and then let a hiring manager interview the most promising ones. Today's system is quite different. Jobs are listed on multiple internet sites and thousands of resumes flood in. HR staff use automated software like the Resumator to look for key words and sort the wheat from the chaff.
Lesson: Write like a search engine thinks
Resume robots obviously search out key words, so when students prepare resumes, they need to know the current, hot terms and names for processes, initiatives, and software that matter to employers. For example, my communications students who want to go into video editing need to be able to list the software they've learned like Avid DS and also the term used for the commercial editing processes, like workflow. Students going into organizational communication need to pepper their resumes with concepts they've learned such as Lean Six Sigma and employee engagement.
If the name of your degree is unusual or doesn't reflect what you want to do, be sure to include some text in the resume that matches what the job ad and employers are looking for. Example: One of our majors at the Park School of Communications is Communication Management and Design. This is a very progressive major that encompasses corporate communications, leadership, information design, and instructional design/e-learning. There's no good name for this. In fact, the degree name over the years has changed from Corporate Communications to Organizational Communication, Learning & Design to its present name. We coach our students to add a line that explains what specifically they focused on and want to do -- for example "employee communications" or "online learning design".
Challenge: Conveying your personality on the screen
Once you do get a real person to read your resume, you've got to somehow stand out in the crowd. Many online job systems limit the kinds of file and the formatting of documents that you can submit. But even though most young people in the job market now have their own website or blog where they post information about themselves, it can be difficult to stand out among all of these.
Lesson: Use multimedia tools
Until you get that big chance to meet in person, there are a number of multimedia tools that can give potential employers a glimpse of how you present yourself and, if it's relevant, examples of your creative work. Your website should contain pictures or video of yourself -- ideally in action in a job setting, not partying with friends! You can upload a short video clip to YouTube. And your resume itself can be developed in a multimedia format, as recommended in this article by Kyle Lagunas of Software Advice, an HR market analyst.
At the Park School, all of our freshman students begin creating an e-portfolio in a first required course, S'Park. This is where they develop and continually tweak a personal essay that describes their unique experiences and perspectives (such as travel, volunteer or leadership activities, minors, languages spoken, etc.) The e-portfolio supports multimedia documents, so students often upload presentations, videos, still pictures, and examples of papers and creative media projects. Even a highly praised final paper in a philosophy course is a valuable "artifact" to include: while it might not relate to your major, it can show your writing and research abilities along with adding depth to whatever you did study as a major.
Challenge: Doing a makeover of your college social media presence
Most companies will check out a candidate's Facebook, Twitter, and YouTube accounts before hiring, or even before interviewing. Obviously, the kinds of pictures and comments that made you the life of the party at school are not going to be similarly impressive to future employers. On the other hand, somebody with no social media presence doesn't appear to grasp the power of these tools.
Lesson: Weed out your social media sites, and start getting connected with the right folks
Our required S'Park class features alums and other industry leaders who come in person or via Skype to provide their perspectives and advice. The course is taught in an auditorium with about 180 students, and they all need to tweet live during the entire class. The purpose of the Twitter feed is twofold:
It allows the students to assemble "group notes" so they gradually learn from each other how to tease out the important lessons in a guest speaker's presentation. They can also ask questions of the guest speaker this way or post links to relevant sites about the presenter.
It forces students to begin a Twitter account that they use to present themselves professionally. Once they create an account, they often follow guest speakers and other industry luminaries, who will then follow their feed. From freshman year, our students begin sharing their voice with other professionals, getting a head start at being a regular contributor to the dialogue in our field.
Challenge: Knowing whom to talk with and how to network
College students are accustomed to communicating with their friends via text messages and Facebook. They may have shaky interpersonal skills and they also may not know how to start meeting other professionals.
Lesson: start at home
It's tough to make inroads with potential employers and often sources of good leads are totally overwhelmed with employment-related requests. A recent article suggests people to contact after graduation. This article suggests often-forgotten people close to you like your friends' parents, your parents' friends, professors, and former guest speakers.
Being successful in today's job market means embracing new and old techniques. For college students, the message is to start early crafting a compelling image, saving examples of your work, learning multimedia tools, and expanding your network. For college administrators and professors, the lesson is that you don't need to become trade schools to get into the career preparation business.
REAL LIFE. REAL NEWS. REAL VOICES.
Help us tell more of the stories that matter from voices that too often remain unheard.