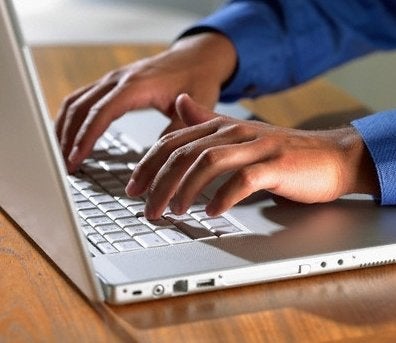 Did you hear about that woman who lost her job because she bad-mouthed her boss on Facebook? Have you been warned about employers rejecting candidates because of inappropriate photos or comments? Gen Y and college students are constantly told the downside of having a social media presence, but they should also keep in mind how their social media addiction (er, presence) can be turned into an asset.
Having recently hired for entry-level positions myself, I can tell you that companies get a lot of applicants whose resumes start to look largely the same. Not to sound cliche, but you have to find a way to stand out.
Here are five tips for turning your social media presence into an advantage:
Know how you compare. Find a way to show you have an amazing online presence. It might be looking up your Klout score (obviously, I'd suggest that), citing your 50,000 Twitter followers or sharing how your Tumblr was chosen as one of the top of its kind. This shows that you both understand how to measure your online presence and that you're excelling at it.
It's about more than Facebook. When I ask a candidate what experience they have with social media, and they respond, "Uh, well, I'm on Facebook all the time," I can't tell you how quickly I end the call. When brands think about Facebook, they're thinking about Facebook pages, not personal profiles. So unless you started a Facebook page for a student group or internship, keep your Facebook activity out of the conversation.
Use social media to reach out. Have a good Twitter presence? Make sure to follow relevant people in the company you're interviewing. Read their tweets and respond to or share them intelligently. This will grab their attention and make them remember you. If you haven't yet gotten an interview, you could reach out to them after having a few conversations (don't just "cold Tweet" them though).
Pimp out your resume. Include your Twitter handle, blog, Klout score (again, bias alert) and other ways to show you understand the social space. If you already have an engaged audience who cares about what you say that shows a company that 1) you can probably bring that audience with you and 2) you understand how to build an engaged audience. All good things, I assure you.
Do a gut check. This is just common sense, but of course it's worth mentioning -- you want to appeal to the person who's potentially hiring you. It's worth checking our their online presence to make sure you're not going to be highlighting something that they'll see as a disadvantage. For instance, if they're a hardcore conservative, you might not want to explicitly highlight your gun control blog. Highlight the aspects of your presence that are the best fit for the company and person you're talking to.
If it turns out there is one dream job out there for you, social media is also a great place to do a stunt or go the extra mile to prove to them how great you are for the job. Go ahead, tweet your way to a job.
Popular in the Community