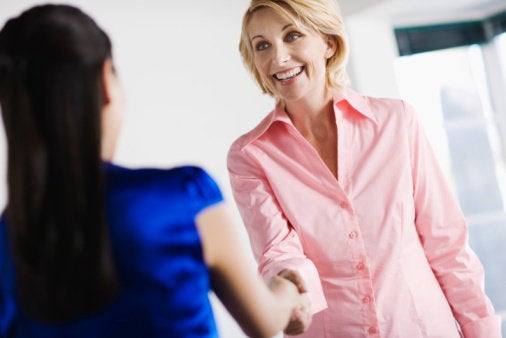 Presenting yourself is everything when it comes to landing a job. This starts with your resume and ends with a hand-written, thank you note after your initial interview.
I have put together my fair share of resumes over the years, thanks to the advice of my father who has been an executive recruiter for the past 35 years in Toronto, Canada. It's not an easy task by any means, but it is worth putting in the time and energy to make sure you represent yourself in the best light, because that's essentially your first impression before anyone has even met you in person. There are a lot of great, free resources online that can give you tips as to how best to organize the information and one page for your resume is more than enough.
If you've made a good first impression on paper, then usually that leads to an interview. Once you land your first interview, it's all about how you present yourself in person. This is where the budget part comes in. The other day I read a post by Louis Licari about presenting yourself in an interview and I felt it was quite insensitive and not very relevant. If a person is looking for a job, that usually means you are conserving your finances until you find a job. How are you going to spend money on color and a cut for your hair, unless you go to an unknown, super cheap salon or buy store-bought hair color, which if you don't know what you're doing can be disastrous! Oh and the bit about getting a blow out before your interview, not practical at all.
For the ladies, I suggest you pull your hair back in either a very simple ponytail or a bun. You're not getting hired for your hair, you're getting hired for your experience. I do believe a manicure is important and spending $20 on that is reasonable, but forget about the toes, because you're going to be wearing closed-toe shoes. As for men, a hair cut is important and at least affordable for you, because you can easily go to a barber and get your hair cut for $20. Furthermore, both men and women need to make sure they are dressing very conservatively. Dress shirt and below-the-knee skirt for women, dress shirt and dress slacks for men, with shoes polished and clothes pressed. If you feel it's necessary men, you can always add a jacket and tie.
What you will also need for the interview is a copy of your resume. Don't assume that the executive interviewing you will have a copy of your resume, because they may be extremely busy and not have had the time to print it out, be ready to give them a copy. Also, please do your homework on the company and have at least three questions prepared to ask them. This shows the executive that you are serious about the job and the questions you ask them helps to further crystallize how you present yourself. Finally, after you have had the interview and you're back home, write a thank you note. You can easily pick up a package of twenty, thank-you notes for probably $15. A thank-you email can work as well, but handwritten notes are so rare today and can really be that added, memorable touch in helping you land a job. Mail the thank you note that same day, latest the next morning. I would also follow up in a week, week and a half the most, if you haven't heard anything from the company. And please, pick up the phone and call, writing an email could just get lost in the dozens that executive receives in one day. You never know, you may just get them on the phone.
Times are tough right now and you want to make sure that how you go about searching and landing a job is budget-friendly, organized and polished, and memorable.
REAL LIFE. REAL NEWS. REAL VOICES.
Help us tell more of the stories that matter from voices that too often remain unheard.