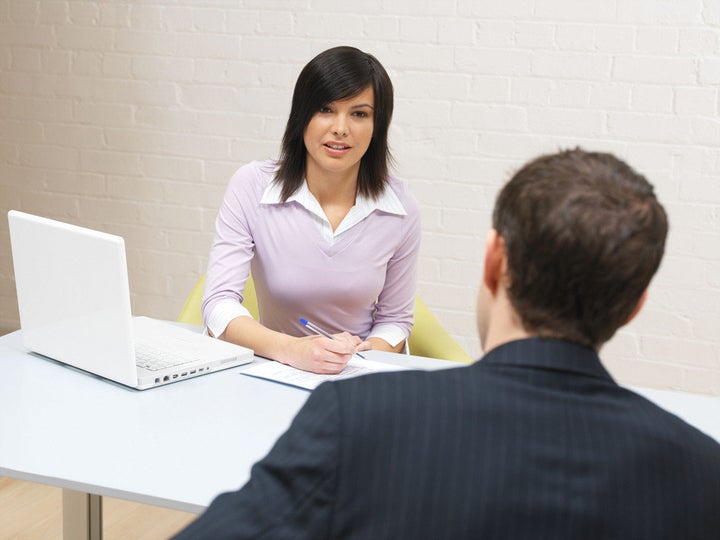 Regina migrated to her current job as publishing director of the prestigious Stanford Social Innovation Review after a 22-year career running a 500-person, $150 million publishing house (with pit stops along the way to become a doula and learn Spanish).
Under the studio lights at iOnPoverty.tv, Regina opened up with practical solutions for job-seekers -- both of the social change variety and the traditional need-a-job-right-now-to-pay-the-bills kind.
To get your job interview, break out of the pack with a cover letter. "Write a great cover letter -- even if one is not asked for. It gets attention. It's more important than the resume," Regina emphatically insists.
"I like to see excellent writing with a lack of jargon. I like to see sincerity. I like to see that candidate knows what the job is. A great cover letter melts my heart."
Chiding every student who has embellished a resume with volunteer work, Regina toughly tells job applicants to make your civic commitment enduring and long-term, not episodic. Authenticity is paramount.
"Be prepared to explain what you learned on your last job. For example, how did you handle the boring parts of your job?" Regina advises.
Go into an interview prepared to listen, learn, react and participate. In short, treat your future boss in the same manner you will want to be treated as an employee.
"Not looking me in the eye is a turnoff. Not having anything to say is a turnoff. I want to feel like the person has heard what I said and then responded back. I want people to hear me because they will take that skill into the workplace."
"No matter what, go into the interview with great questions," she concludes with a probing, journalistic smile. "I look for curiosity."
Calling all HuffPost superfans!
Sign up for membership to become a founding member and help shape HuffPost's next chapter