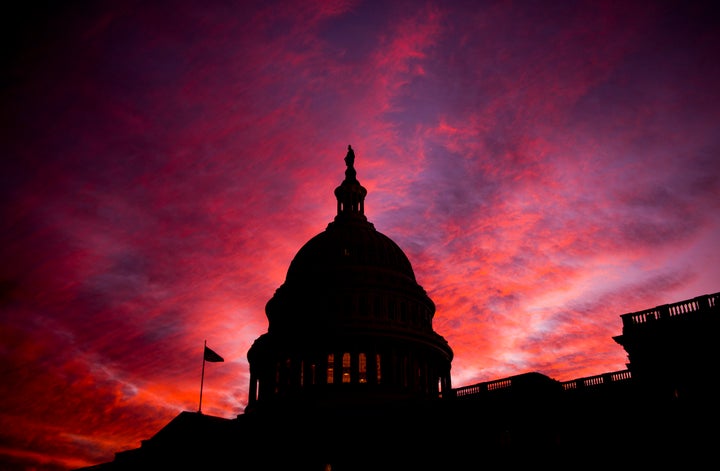 Do you like politics? Seek power and influence? Have a spare million dollars?
We are looking for 435 highly motivated self-starters who work well individually and in a team environment.
You will be part of our dynamic and geographically diverse team of lawmakers who are literally writing history, one bill at a time!
The ideal candidate need not have a solid grasp of the legislative process, as decisions will be dictated by supervisors on K Street and in leadership. But he or she must have a sizable fortune or, at least, connections to a web of wealthy donors.
You will report to: 700,000 people from your area, the congressional leaders of your party, committee chairs who will decide if you get to do anything, outside groups looking to influence you, lobbyists who will only give you money -- or, at least, more money -- if you vote the right way, and a malleable conscience that can somehow rationalize the periodic abandonment of your principles to stay in office. 
Dealing with the concerns of approximately 700,000 people
Getting yelled at by voters in the basement of your local VFW
Asking people for money
Asking groups for money
Attending events to raise money
Giving the money you raised to the campaign arm of your political party
Walking in small-town parades (or riding in the back of a convertible)
Smiling
Sitting through hearings
Nodding your head at key moments
Giving Capitol tours

to important donors and constituents

Maintaining a strong social media presence
Delivering floor speeches praising the unexceptional achievements of people from your district
Having a PAC
Trashing the president (NOTE: only if the president is from a different party)
Defending the president (NOTE: only if the president is from the same party)
Promising to change the way we do business in Washington
Embracing the way we do business in Washington
Delegating your major responsibilities to an underpaid staff of 20-somethings
Familiarizing yourself with Federal Election Commission guidelines so that you can go right up to the edge of the law without breaking it
Appreciating reception cheese platters
Lawmaking
Getting picked up at the airport and squeezing into the mid-2000s sedan driven by your district scheduler
Stressing the details of your humble upbringing (fathers working in steel, paper or textile mills a plus!)

Differentiating between

 the Lions Club, Kiwanis Club and Rotary Club

Praising the "wisdom, hard work and can-do spirit" of community leaders in your district

Showing a willingness to vote the way your party leaders decide

Touting minor accomplishments that you played a negligible role in
Being ethically and morally ambiguous
Wearing a hard hat on plant tours in your district

Writing letters

Making bets with rival congressmen when your area sports team is competing for a championship

Not getting embroiled in a sex scandal
Remembering to wear your member pin
Maintaining the thin veneer of a functioning democracy
At least 25 years old
Have been a U.S. citizen for the last seven years
Be an inhabitant of the state you represent
Some education and work experience preferred but not required
We offer a generous compensation package of $174,000 per year, with some benefits. (You will have to purchase your health care on the Obamacare exchanges.)
We do offer an exceptional pension program, however, and we take the entire month of August off (October, too, in even-numbered years). We also typically designate one week a month as a "district work period," whatever that means.
This job is on a two-year contract basis.
Travel required. Some weekend work. A second residence is recommended.
***Principals only. Recruiters, please do not contact this job poster.
Calling all HuffPost superfans!
Sign up for membership to become a founding member and help shape HuffPost's next chapter