Republicans are threatening major future economic damage with a U.S. government shutdown and possible debt default. But their budget fights have already caused major damage to the job market, according to one study.
If federal and state governments had never implemented the policies of fiscal austerity pushed by the GOP in the past couple of years, the economy would have added 2.4 million more jobs than it has since December 2010, according to a report by The Center for American Progress, a left-leaning think tank. What's more, this month would have been the first since the start of the Great Recession that the unemployment rate fell below 6 percent.
Here is a snapshot of the difference in employment with and without austerity: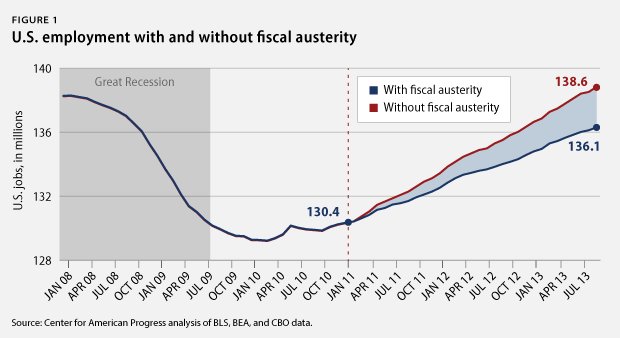 CAP's argument is based on a hypothetical scenario in which the 2011 Budget Control Act never led to fierce automatic spending cuts at the end of 2012. That act was necessary to end another Republican revolt, raising the debt ceiling and avoiding another crisis. But it has also undercut economic growth, hurting an already sluggish economy that could have used more stimulus instead.
"We can imagine a scenario where we aren't shooting ourselves in the foot with this fiscal austerity," CAP economist Adam Hersh said in an interview with The Huffington Post. "Government spending is not a panacea for dealing with all the problems of the recession, but the economy would be in a much better place."
Hersh added that his model for what the economy might look like today without austerity does not include "extraordinary" levels of government spending, as you might see with stimulus measures. It only assumes that spending stayed at 36 percent of potential economic output, the level seen before the American Recovery and Reinvestment Act of 2009. This change alone would have led the economy to grow by an average of 3.3 percent a year, as opposed to the 1.9 percent since 2010, according to Hersh.
Of course, the economy will only be further impeded if the shutdown continues. The country is losing $300 million in economic output every day that the government is shuttered, according to IHS Global Insight. This will only get worse if lawmakers do not raise the limit on federal borrowing by the October 17th debt ceiling deadline, an act that would no doubt send financial markets into turmoil.
Support HuffPost
The Stakes Have Never Been Higher
Related
Before You Go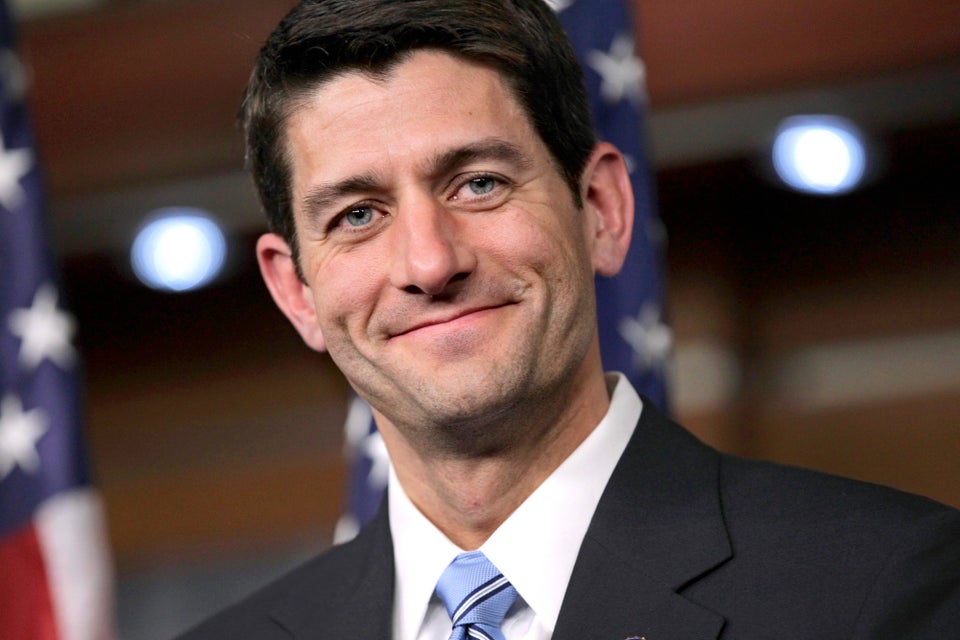 DANGEROUS DAYS GALLERY
Popular in the Community