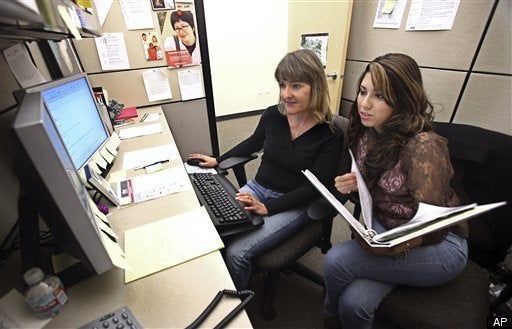 Members of the Class of 2010 are entering the worst job market for young people in a generation, and maybe even since World War II, according to a new study.
The Economic Policy Institute finds that for both high school and college graduates entering the job market this spring, the unemployment numbers are higher than they've been at least since 1983.
Over the past 12 months, for instance, the unemployment rate for college graduates under 25 has averaged nearly twice as high as before the recession. And that doesn't include all the young people who are underemployed -- just taking whatever job they can find.
Similarly, the percentage of high school graduates looking for work and not finding it is almost twice what it was in 2007.
The youth labor force has declined substantially, even as school enrollment figures are not up proportionately. The result: Over the past 12 months, an average of 17.7 percent of 16-to-24-year-olds are neither employed nor in school. That's 1.2 million more than before the recession.
What do you think? How is the job market affecting you?
Related
Popular in the Community