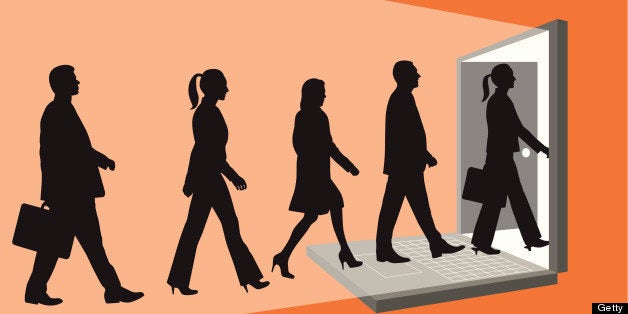 One of the best ways to find work quickly is to avoid the big three time-wasters that may well be sabotaging your efforts. Take a moment to ask yourself the following questions and be as honest as possible. By accurately assessing how you're currently conducting your job search and then working smarter in the future, you should be able to concentrate your efforts and save a significant amount of time.

Are you lost in cyberspace?
Studies show that a minimum of 75 percent of jobs are obtained by way of personal referral, i.e. networking. The tighter the job market and the older you are, that figure rises exponentially. On the other hand, no more than 15 percent of positions are gotten as a result of responding to online postings. So if you're sitting for hours in front of your computer answering ads, you're guaranteeing yourself two things: maximum competition levels and loads of frustration!
Therefore be diligent and smart about how you spend your time. Plan to devote a minimum of 80 percent of your job search hours reaching out to others and forging mutually beneficial relationships. These valuable connections will be your most direct route to reemployment. Here are some ways you can do that:
Start by making a list of your personal contacts and plan to concentrate on people whose profession requires a large amount of public interaction, e.g.: lawyers, accountants, physicians, hair stylists, counselors, etc. Then send out an email letting them know your situation and the type of work you are targeting. You'll want to write something along the lines of, "If you have any suggestions, leads or contacts you think would be helpful, I'd greatly appreciate you sending them my way." You are asking for information only, and those in your network will be happy to respond and help you if they can.
Join job search groups, especially those that meet regularly and provide opportunities to exchange information as well as the all-important follow-up and personal accountability factor. The government has established Career One Stop Centers throughout the country that provide workshops and, many times, group support. Here's the link to locate the one closest to you.
Take a class in your line of work. You'll not only update your skill sets, you can network with the classmates and the instructor.
Face-to-face meetings are always best but you can broaden your scope by joining groups on LinkedIn. You'll want to consider participating both in groups in your specific line of work and general job search groups as well. Here is the link to the Groups' Directory on LinkedIn.
Are you being reactive rather than proactive?
We've already explained why waiting for companies to advertise openings and then responding to these ads significantly raises your competition levels. So rather than be reactive, get proactive! Create a list of at least 10 to 15 organizations where you'd like to work. Then as you network, let your contacts know about your targeted companies and ask if they know anyone who works in these firms. Once you get a contact's name, you can suggest a meeting and start to build inroads into your targeted companies.
Are you overwhelmed and disorganized?
There's no way around this one. Whether you're a person who likes to make to-do lists or not, you'll have to stay organized in order to mount an effective job search. Be sure to set daily and weekly goals--actions you can take on a consistent basis that will move you forward.
Moreover, you'll need to create a method to organize the postings you've responded to, track with whom you've spoken and when you need to follow-up, copies of correspondence you've received and sent out, company research, and the various resumes you've submitted. You can monitor your search by making an online spreadsheet and/or putting together a binder. Another valuable tool is the popular career management website, Jibber Jobber.com.
Most importantly, to reduce the expected one-year timeframe, you'll need to treat your search as a full time job. Plan to spend a minimum of 35 - 40 hours per week on finding your next position. By working smart and putting in the hours upfront, you should be able to greatly reduce the length of your job search.
And, while you're at it, try to stay as positive as possible. The statistics in the two pieces mentioned above are generalities only. They do not represent how you're conducting your campaign, how many opportunities there are in your area, the contacts you have in your network, and a whole host of other individual factors. So anticipate success--you just might land that job long before the statistics say you should!
Mary Eileen Williams is a Nationally Board Certified Career Counselor with a Master's Degree in Career Development and twenty years' experience assisting midlife jobseekers to achieve satisfying careers. Her book, Land the Job You Love: 10 Surefire Strategies for Jobseekers Over 50, is a step-by-step guide that shows you how you can turn your age into an advantage and brand yourself for success. Updated in February 2013, it's packed with even more critical information aimed at providing mature applicants with the tools they need to gain the edge over the competition and successfully navigate the modern job market. Visit her website at Feisty Side of Fifty.com and celebrate your sassy side!
PHOTO GALLERY
10 Great Ideas For Retirement Jobs
REAL LIFE. REAL NEWS. REAL VOICES.
Help us tell more of the stories that matter from voices that too often remain unheard.