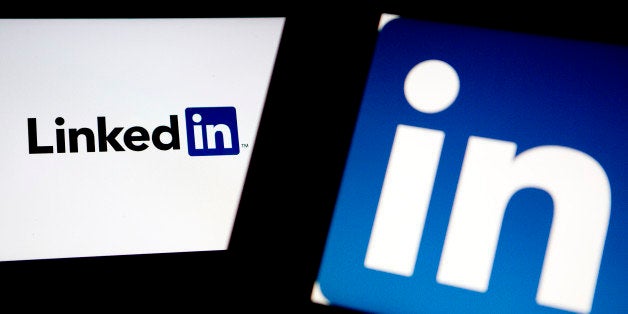 While LinkedIn's primary purpose may be professional networking, helping everyone make more connections so they can succeed at their current jobs and establish a solid presence for their careers, recruiters and employers love LinkedIn.
The LinkedIn/Resume Connection: 5 Important Benefits to Job Seekers
One of the interesting things I've discovered in my discussions with job seekers and employers is that employers often compare the job seeker's resume and cover letter with the job seeker's LinkedIn Profile.
Discrepancies between the resume and the Profile show up quickly, but so do accomplishments and other positive things.
LinkedIn has become the Online Portfolio of millions of professionals, and it offers five very important benefits to job seekers when employers make the LinkedIn-resume comparison.
1. Validation of resume information
The assumption is that people are less likely to exaggerate in public, in front of their friends and LinkedIn "connections" than they are in private on a resume sent to an individual or posted privately in response to a job ad.
For decades (probably centuries), job seekers have been known to do a teensy bit of exaggeration on their resumes. Having worked at Harvard University in my past, I know that one of the things the University Alumni Records Office did frequently, back then, was confirm or deny that someone had attended, or graduated from, Harvard as indicated on their resume or job application. The answer was "No" almost as often as it was "Yes" which probably tells you something about human nature as well as about Harvard University as a brand.
Now, rather than contacting a university directly, employers can check the LinkedIn Profile to get a basic level of validation, enough to put a resume in the possibles stack rather than the discards pile or vice versa.
2. Demonstration of knowledge and expertise
It's easy for some people to proclaim that they are "experts" or "gurus" in a given field on their resumes, but harder to prove (or to verify).
Through LinkedIn Groups, job seekers can demonstrate their expertise through intelligent participation in discussions. Recruiters are known to monitor Groups related to the fields they need the most or have the most trouble finding qualified candidates.
In their LinkedIn Profiles, people can also link to their publications (books, ebooks, articles), pull in the feed from their blog, and highlight their skills. The LinkedIn Profile becomes, in effect, an online portfolio.
3. Corroboration of Accomplishments
LinkedIn Recommendations offer employers a form of "proof" that a skill or accomplishment proclaimed on the resume has been visible to someone willing to publish a recommendation for the world to see on LinkedIn. And the Recommendations are connected to specific jobs listed in the Profile, confirming the validity of that claim on the resume.
Yes, I've heard criticism that the LinkedIn Recommendations are always positive, so they can't be useful. It makes little sense to me. Who offers references, even privately, that are not from someone with a similarly-positive opinion of the job seeker? Why would anyone expect different action or a different result?
4. Confirmation of Dates and Time Frames
The dates on the resume can be compared with the dates on the LinkedIn Profile to demonstrate agreement on timing or not. Did the job seeker work at company XYZ for three years or five years? And, was that five years ago or 10 years ago?
5. Affirmation of "With-It-Ness"
Having a complete and active LinkedIn Profile affirms that the job seeker understands how to operate in today's largest online business network. It also indicates that the job seeker understands the importance of the Internet to business, from marketing and sales to research and data collection. "Old fogies" don't have LinkedIn Profiles and don't understand how important LinkedIn is to a successful job search (which is really too bad!).
Having a public site where the information on the resume may be confirmed (or not) is an enormous help to employers. And, it is also a help to job seekers. Certainly, some people may not be 100 percent truthful on their LinkedIn Profiles, but they are often more truthful in a venue where false or misleading claims may be "outed" by people who know better. Social Proof comes to job search through, logically, social media.
Susan P. Joyce is president of NETability, Inc. and the editor and chief technology writer for Job-Hunt.org and WorkCoachCafe.com.
Related
Popular in the Community