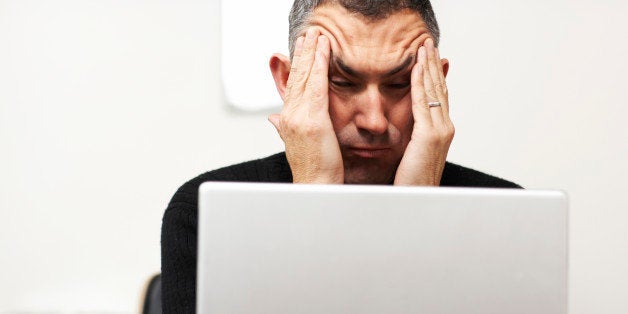 Fortunately for most of us, a job search is NOT something we do often enough to be really skilled at it. So, when the time comes to find a new job, we must look at what is effective now -- not what worked when we last hunted for a job 2, 5, or 10 years ago.
Looking Out-of-Date Makes Your Job Search Harder
When you look out-of-date, employers and recruiters assume that you are out-of-date. This hurts you and your job search because employers do NOT want to hire someone who is out-of-date.
Effective job search methods have changed a great deal, particularly since 2010. The widespread use of search engines and social media has impacted recruiting methods used by employers. In addition, employers have become increasingly dependent on applicant tracking systems ("ATS") for storage and retrieval of resumes and applications.
If you don't understand how this "new system" works, you look much less desirable to most employers - in need of training or other support that employers don't want to provide and don't need to provide when they can find people who do not need that training.
So, here's how to catch up!
Five Major Signs You Are Out-of-Date
Whether over 50, under 30, or in between, you risk looking out-of-date by:
1. Being a "missing person"!
I know several older job seekers who are proud to be invisible in Google. You search on their name, and you may find other people (eek!), but you don't find them. When I caution them about this lack of visibility, each has said to me, "I am protecting my privacy." But, they are invisible online! And that invisibility tells recruiters and employers that they don't understand how to use the Internet smartly for their job search.
The Internet is impacting lives and businesses, even politics and government. Being invisible isn't protecting their privacy - it is making each of them a "missing person." And that is most definitely NOT good in today's job market!
A respected Microsoft study revealed that 80% of employers in the USA check out applicants using a search engine before considering them for a job! If nothing is found about the applicant, that applicant is a missing person is -- a "nobody." Consequently, the employers move on in search of people more up-to-date in their understanding of how the business world works today.
2. Using the same work-history resume for every job.
We are long past the days when a one-size-fits-all resume, listing every job in the work history, worked effectively. And, in a tough job market like we have today, a resume designed to appeal to every possible potential employer instead appeals to none of them. It also seems to demonstrate how long it has been since the job seeker last did a job search -- maybe back in the "Dark Ages" before personal computers, word processing software, and the Internet.
Worse, when the resume isn't customized to the opportunity, it doesn't contain the important keywords that make it find-able in the employers' applicant tracking systems. And, it doesn't demonstrate to the employer a genuine interest in the opportunity - it looks more like the majority of job seekers who seem to just hit that "Apply" button, apparently without reading the job description or being qualified for the job.
To demonstrate both interest and ability to use technology, the resume should, at minimum, be customized at the top to match the job posting.
Job-Hunt.org's Guide to Effective Resumes Expert Martin Yate, author of the Knock 'em Dead Resumes books, recommends the following be added at the top of your customized customized: the Target Job Title (from the job description) and a Performance Summary that captures your experience and accomplishments that relate specifically to the job you are applying for.
Matching your resume to the job you want strengthens the impression that you are interested in the job and the employer, too, and not simply submitting a drive-by application to every job you find.
3. Not having an effective online presence, like a LinkedIn and/or Google Plus Profile.
In their online searches, when employers find something bad related to your name, even if the bad stuff is about someone else with the same name, your application (or resume) may be rejected unless positive "social proof" about the real you is also visible.
So, ensure that potential employers find good stuff specifically about you. You can create and control your social proof. A complete LinkedIn or Google Plus Profile that documents your accomplishments and experience and provides that social proof for you and your resume.
Build Google Plus and LinkedIn profiles to support your job search. Demonstrate your knowledge and skills in your use of social media, like LinkedIn Groups and, even, Twitter.
4. Not leveraging the power of the Internet to prepare for interviews.
In the old days (a.k.a. the pre-Internet "Dark Ages"), it wasn't easy to research potential employers, so walking into an interview without anything beyond a basic knowledge of the employer was acceptable (if risky). Today, walking into an interview without doing extensive research about the employer is a recipe for disaster.
Do the research to be prepared with a good answer to the typical job interview question, "So, what do you know about us?" If you don't have a good answer to that question, you have just lost the opportunity, in most cases.
At the very least, consider this research to be enlightened self-defense! Who wants to be the last person hired before the layoffs begin (apt to be the first out the door, and job hunting, again, way too soon).
If your first question for the employer is, "What do you do?" You have just demonstrated that you are not prepared and, they will strongly suspect, really are not very interested in them or their job. The interview will be over and the opportunity lost. A smart, well-prepared job seeker will have a few thoughtful questions ready to ask during the interview, based on that pre-interview research.
5. Ignoring the power of the Internet to connect with old friends and former colleagues.
People often hire someone they already know, at least a little, or someone known to someone they know -- in other words, someone in their personal network. The reason is simple -- hiring a stranger, even one with a great resume, can be an expensive disaster for an employer.
The Internet offers many tools for staying connected, and for re-connecting, with people you liked and respected from your past - Google/Bing, LinkedIn, Facebook, Google Plus, Twitter, etc. Employer "alumni groups" are wonderful for helping job seekers find former colleagues, coworkers, bosses, etc. You can find thousands of corporate alumni groups on LinkedIn, many on Facebook, and still more by Googling "[employer name] alumni."
Leveraging those resources helps you avoid being that stranger who is a more risky hire.
Recruiting methods have changed substantially in the last few years. The combination of improved technology and a tough economy have made it even more important that a job seeker catch up to what's happening NOW, or they risk a very long job search. For more information on the new recruiting methods, read "To Land a Job, Know How Employers Use Technology to Hire."
Susan P. Joyce is president of NETability, Inc. and the editor and chief technology writer for Job-Hunt.org and WorkCoachCafe.com. This piece first appeared on Job - Hunt.org.
PHOTO GALLERY
15 Twitter Feeds Every Post 50 Should Follow
REAL LIFE. REAL NEWS. REAL VOICES.
Help us tell more of the stories that matter from voices that too often remain unheard.