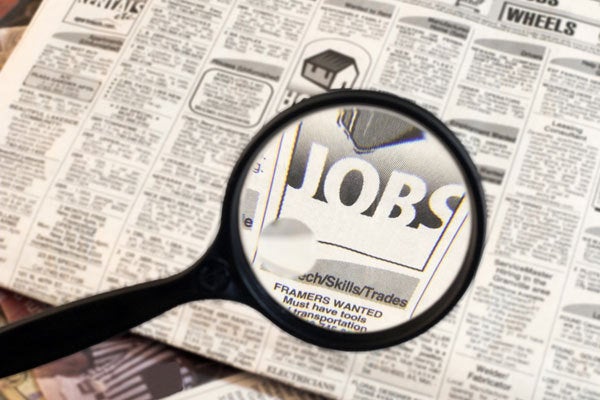 In an ode to fashion week, I'm providing a few fashion dos and don'ts for the job search runway. Keep in mind, fashion rules don't just apply to suit jackets and hemlines when looking for a J-O-B. Being stylish on the road to employment includes your overall presence. Whether resume formatting or your online and personal composure, employers are noting everything from the color of your socks to your noun/verb agreement in their hiring decisions.
So here are a few tips on what's fashionably trendy in today's job market and how you can win some style points with potential employers.
Dress to Impress. You can't race up the employment ladder wearing flip flops or pound the pavement in a pair of Chuck Taylors. So keep these items in the closet during your job search. While work place cultures are relaxing their dress codes, conservative professional attire still reigns supreme with interviewing etiquette. Just because the company you're interviewing with has casual Fridays doesn't mean you should show up to your interview dressed for happy hour. You only have 20-30 seconds to make a first impression so how you present yourself is going to instantly signal how savvy and competent you are. Whether you're interviewing to be the maintenance man or the CEO, ALWAYS dress to impress. Yes, that means donning the business suit, tie, heels and making a trip to the dry cleaners. If your wardrobe is sans suit, go for the classic shirt/tie or skirt/blouse combination in neutral colors (white, beige, gray, light blue for tops; black, brown or gray for pants/skirts). Keep it classic and simple so the focus is on what you bring to the table and not being dismissed from it.
Accessorize Your Resume. While resumes are still a fashion staple, personal profiles, websites, and blogs are the new black in brag sheets. Gone are the days when fancy formatting on posh letterhead got you an interview. The web has become an intricate facet of everyone's life, including your job search. So if you're an active job seeker, instead of adding 'references available upon request' to your resume, accessorize it with URL links. These links should display samples of your work, your industry expertise and creativity. Create a personal website and blog using platforms like Word Press, Typepad, or Weebly. These programs offer templates (no HTML coding required) to compose a clean, concise website that features your bio/resume, contact information, work samples and blog for free or a low monthly fee. If you're not feeling fashion forward enough for a website, try a personal profile on for size using LinkedIn, VisualCV.com, Brazen Careerist or A Mighty River (employers cruise these sites daily looking for passive and active candidates). And, if you really want to show off all your profile angles, be a trendsetter and create an about.me profile which puts all of your info (your website, LinkedIn, Twitter, etc.) in one convenient place for easy access. Add your LinkedIn and about.me links to your email signature and up your visibility factor. It's more subtle (and tactful) then attaching a copy of your resume when networking and gives you online street cred.
Accentuate the Positive. Start filing through your mental rolodex for stories that accentuate your attributes. Think about examples from your recent professional or academic past that highlights your leadership, organizational skills, the ability to work under pressure, and handle conflict. These are the key characteristics employers look for in candidates. So get comfortable being able to succinctly complete the phrase 'tell me about a time when you did... ' Be sure to include what your role was in the story, how you handled the situation and how the story ended. If you're able to provide real examples of you demonstrating the key qualities employers are seeking (without sounding like a rehearsed pageant queen) your style points will rise like the phoenix. The key is to know how to wear your past accomplishments so your attributes never go out of style.
Popular in the Community