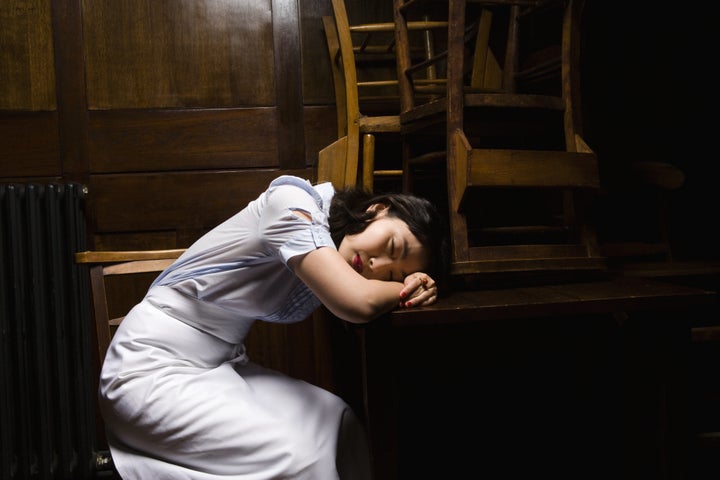 If you've ever complained that your job is "killing you," your hyperbole may not be totally off base.
People with high-stress jobs have a 22 percent higher risk of stroke than those with low-stress jobs, and for women, the contrast is even more stark. Women with high-stress jobs had a 33 percent higher stroke risk compared to those in low-stress roles.
Researchers combined six long-term studies with a total of 138,782 participants and found that, overall, the heightened risk was strongest for ischemic stroke, a type that comprises about 87 percent of all stroke cases and is the result of a fatty deposit blocking a blood vessel to the brain.
Stroke accounts for one in 20 deaths in America each year. It is also the leading cause of serious, long-term disability in the U.S., and annual treatment costs are estimated to be $34 billion. While the study doesn't explain why there might be a link between high-stress jobs and stroke risk, lead author Dr. Dingli Xu of Southern Medical University in Guangzhou, China, had one guess.
To categorize participants into high-stress and low-stress jobs, the researchers evaluated their occupations using two measures: demand, meaning the psychological pressures of the job like time pressure, mental load and coordination responsibilities; and control, which is the employee's potential control over work-based decisions. Then they categori participants' work into four groups: low demand, low control; low demand, high control; high demand, low control; and high demand, high control.
Jobs were categorized as "low stress" if the work was both low demand and high control -- jobs in science and architecture, for instance. Those who had "high stress" jobs were people whose work was both high demand and low control, such as service industry roles like waitress and nursing aide.
Those who fell into other work categories did not have any increased risk of stroke.
"...It is of vital importance for individuals with high [stress] occupations to address lifestyle issues."
Participants who fell in other work categories ("active" jobs like doctor or teacher, which are a combination of high demand and high control work, for instance) did not have any increased risk of stroke.
Research from the past 20 years has already made the connection between high-stress jobs and heart disease, even after controlling for social class, wrote Dr. Jennifer Majersik of University of Utah Health Care in an editorial that accompanies Xu's study. She praised Xu's meta-analysis for being well-conducted, but points out that it didn't adjust for pre-existing stroke risk factors, or measure levels of inflammation and metabolic dysfunction — variables that could explain the higher stroke risk in certain groups of workers.
Maserjik did say, however, that the analysis gave her enough confidence to tell her patients that their stroke may have been caused by job stress, and engage with them in discussions about how to decrease work stress without quitting their jobs. Xu writes that one way of reducing stroke risk might be to increase access to cognitive behavioral therapy and relaxation therapy, as well as help workers quit smoking, eat a healthy diet and exercise regularly.
"Because this meta-analysis revealed that exposure to high [stress] jobs was associated with an increased risk of stroke, especially in women, it is of vital importance for individuals with high [stress] occupations to address lifestyle issues," Xu concludes in his study.
More and more workplaces (think Silicon Valley) are investing in the types of relaxation therapies and lifestyle perks that might soothe workers and help them become healthier, but most of these interventions are concentrated in industries with relatively little stress compared to service industry workers. Service industry workers are often poorly compensated, lack control over their work environment and don't have many opportunities for promotion.
The restaurant industry, for instance, employs about 10 million people in the U.S. and is growing. However, the jobs are mostly low-wage, with very few benefits. Waitresses make an average of $10.15 per hour, a figure that already includes tips, and one in six restaurant workers lives below the poverty line, according to the Economic Policy Institute. Nursing aides -- another occupation specifically mentioned in the statement about Xu's study -- earned about $11.73 per hour in 2012, according to the Bureau of Labor Statistics. This is another industry that is projected to grow rapidly because of the growing senior population in the U.S. and the need for long-term care facilities.
No matter what your job, you can reduce the risk of stroke by quitting smoking, eating a balanced diet and exercising regularly. If you're in a high demand, low control job, the need to get healthy is even more urgent and could even save lives, according to studies like Xu's. Here's hoping all of America's employers -- and not just splashy tech offices -- get the message.
You're Hearing Sounds That No One Else Does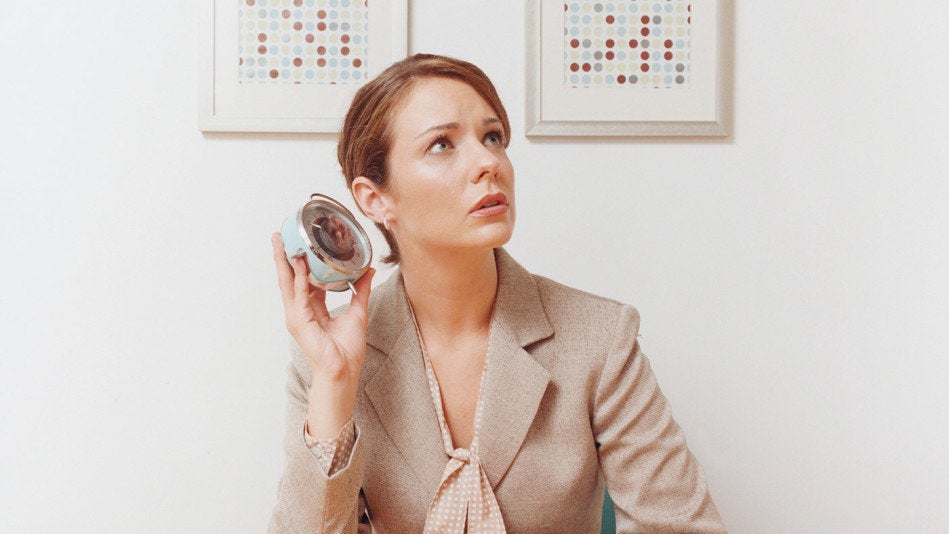 You've Gone From Outspoken to Wallflower at Work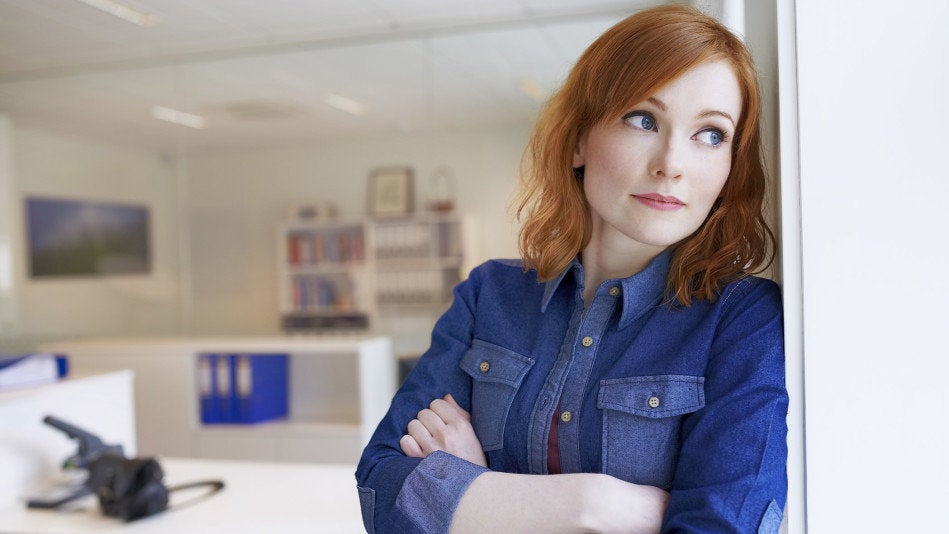 All It Takes Is One Stranger's Sneeze and Suddenly You're Sick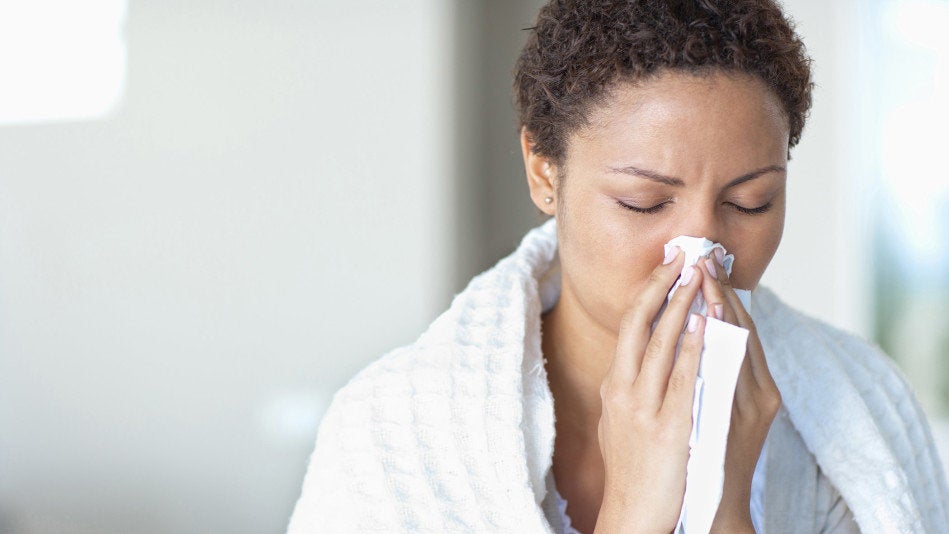 You Have an All-or-Nothing Relationship with the Bathroom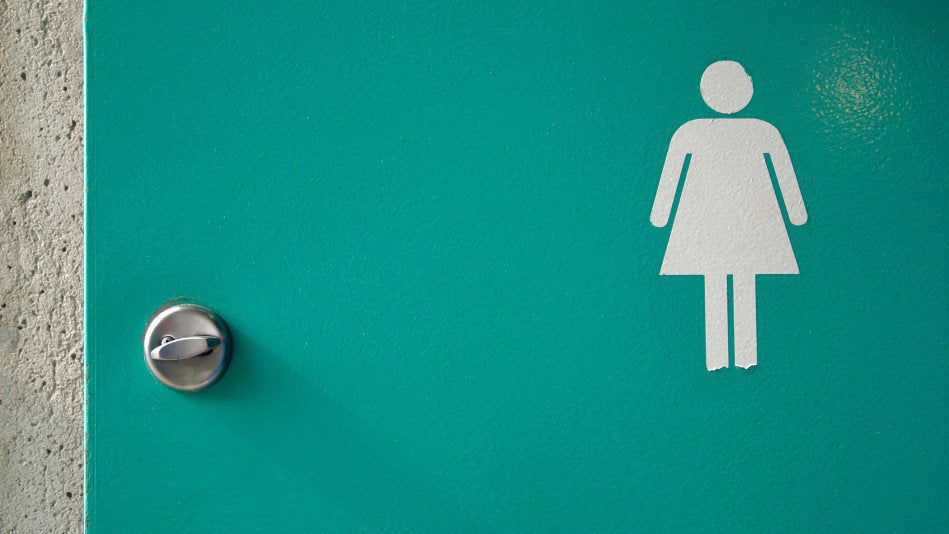 Vast Photography/Getty Images
You're Doing Some Very Weird Things in Your Sleep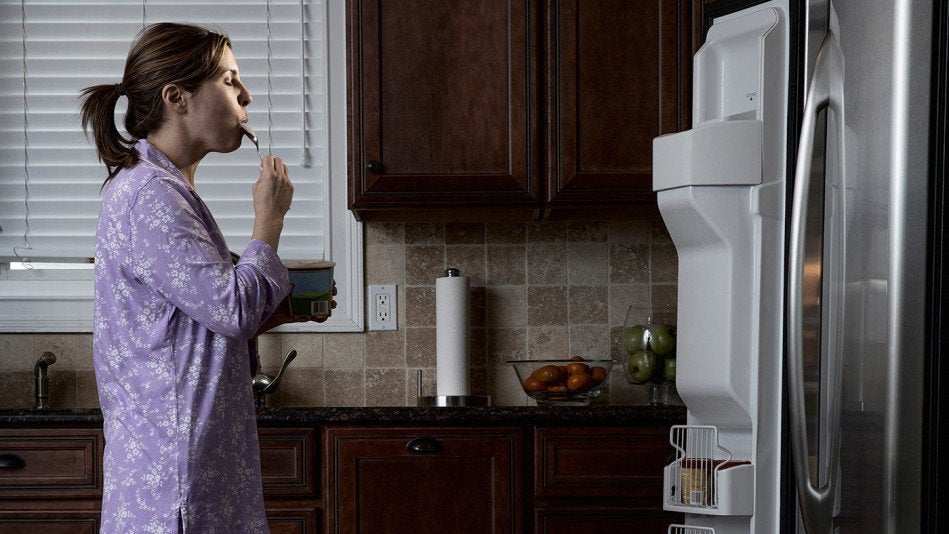 Cultura RM/Ian Spanier/Getty Images
Your Periods are Leveling You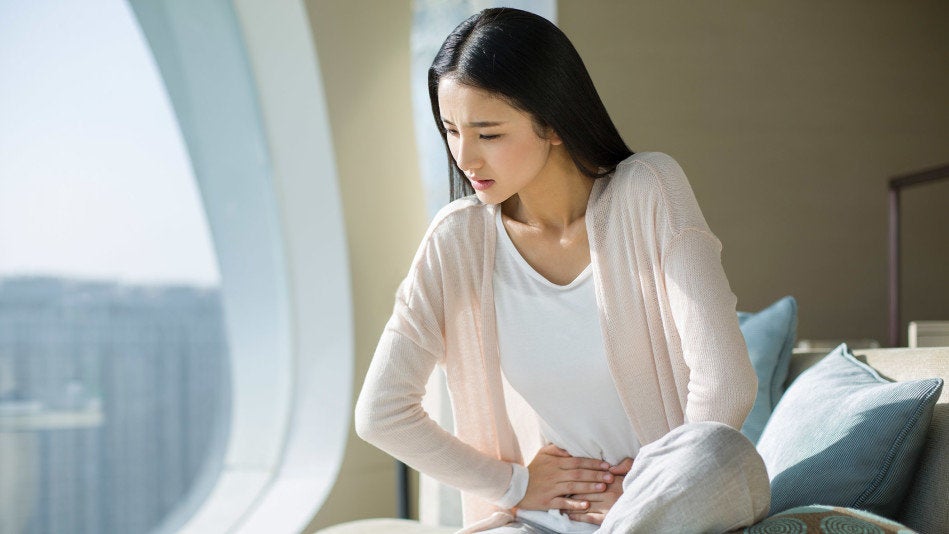 Cultura RM/Ian Spanier/Getty Images
You've Got Numbness or Tingling in Your Arms and Hands