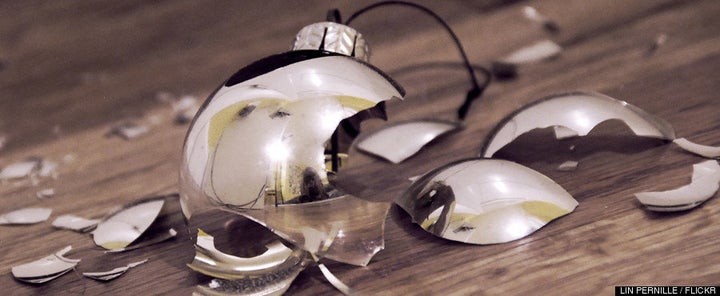 At first, Samara McAuliffe thought of her layoff earlier this year as a good thing.
"I kind of saw the layoff as an opportunity to find a dream job," McAuliffe told HuffPost. "I didn't realize how long it would take to find a job."
Now all she wants is a job, any job. She said she's applying for all kinds — she used to do HR for a big bank — and nobody's responding except Starbucks. "They were kind enough to send an email that I didn't meet their qualifications."
McAuliffe, 30, said her husband is still working and that the family of four is better off than many in similar situation. Nevertheless, they're still "feeling the pinch" because of her reduced income.
"My son is four. He's at that age where Santa is a big deal," she said. "We did have a talk because he remembers Christmas last year. He can list almost every gift he received. I told him, 'Santa was cutting back in the North Pole this year, the focus was going to be more on family.' He doesn't understand, but I tried."
McAuliffe, who lives in central New Jersey, said she will receive her final unemployment check next week unless Congress reauthorizes Emergency Unemployment Compensation and Extended Benefits programs, which provide up to 73 weeks of federally-funded aid for people who exhaust 26 weeks of state benefits without finding work.
Congress will probably reauthorize the benefits this month by attaching them to a reauthorization of tax cuts for the rich. More than a million people have already been cut off since the EUC and EB programs lapsed two weeks ago.
McAuliffe said the debate in Congress over reauthorizing the benefits hits home. She takes it personally when politicians insinuate, as they frequently do, that the unemployed don't want to work and would rather receive benefits worth a fraction of their former pay.
"What is frustrating for me the idea that people on unemployment are making a living off of being on unemployment. I don't think that's the case," McAuliffe said. "It's embarrassing and demoralizing not being able to find a job."
A major expense is health insurance. McAuliffe said she's been able to continue her former employer's health insurance policy thanks to COBRA, but she lost her job one month too late to be eligible for a 65 percent COBRA subsidy that expired in May. The monthly premium is more than $1,350 — almost as much as she takes in unemployment benefits.
"I feel like now we're sort of those people they're talking about in the news — relatively comfortable middle class, now still middle class but less comfortable."
Related
Popular in the Community