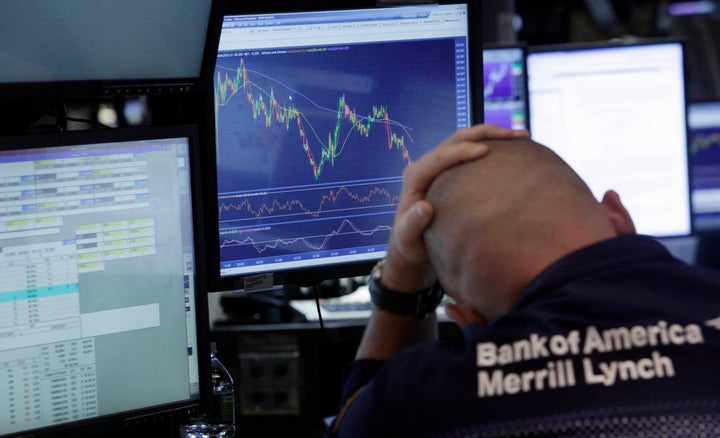 Markets stumbled and economists darkened their forecasts as a dismal jobs report underscored that the U.S. economy's core remains battered two years after the officially declared end of the recession.
The major U.S. stock indices fell at the open Friday morning and continued falling, on the heels of a employment report that showed the jobless rate tick up to 9.2 percent in June as non-farm payrolls gained only 18,000 jobs. The Labor Department's numbers fell far below economists' predictions of about 100,000 new jobs and made the previous month's disappointing report seem less like a fluke and more like a developing trend, delivering a sobering portrait of the nation's economic health and dashing hopes for future strength.
"Anybody doing business planning in the second half of the year -- if you're a retail firm, and you're looking at back-to-school sales, or you have to order for Christmas -- your orders are going to be much more modest," said John Silvia, chief economist at Wells Fargo.
"You can always write off one month of disappointing unemployment numbers," he added. "To write off two is a very different story."
Stocks plunged after the employment numbers showed the weakest job growth since September. The Dow Jones Industrial Average fell 1.15 percent by noon, and the Standard & Poor's 500 index fell 1.12 percent. The NASDAQ fell further, by 3.23 percent.
Crude oil futures in New York, which had edged higher in anticipation of the report, fell sharply after the report hit the tape, dipping below $96 from a day high of more than $99.
The government also revised down its jobs numbers for April and May, now showing that 44,000 fewer jobs had been created than the Labor Department previously reported.
The bleak employment picture suggests persistent weakness in consumer spending and confidence, key drivers of economic growth. The stagnant housing market, an essential source of growth for a range of American institutions, will likely remain weak as the unemployment rate stays high, experts said. As homeowners lose income, they become more vulnerable to default and foreclosure, aggravating the housing slump.
Manufacturing and construction, sectors crucial to economic expansion, posted little or no gains. Hours worked in manufacturing declined to 40.3 from 40.6 in May, the Labor Department said, and payrolls added only 6,000 jobs. Employment in construction has hardly budged since last year, the government said.
Economists said they would revise down their forecasts for the economy's growth this year, as the jobs report confirmed that a return to strength could still be a long ways off.
"Overall the June Employment Report was quite disappointing, with basically no positive offsets to the poor headline results," Jan Hatzius, the chief U.S. economist at Goldman Sachs, said in a note, according to the blog Zero Hedge.
Celebrated investor Warren Buffett also acknowledged the economy is sick.
"We went through in the fall of 2008 as cataclysmic of a financial panic that spilled over into the economy as you can imagine," Buffett told Bloomberg TV's Betty Liu on Friday. "That doesn't turn around in a week or a month or even a year."
REAL LIFE. REAL NEWS. REAL VOICES.
Help us tell more of the stories that matter from voices that too often remain unheard.