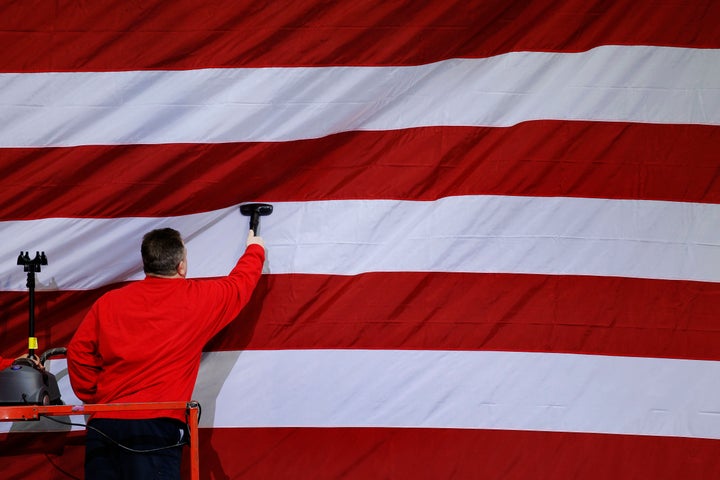 Private-sector payroll growth slowed sharply in May, coming in far below expectations and falling to the lowest level in eight months, a report by a payrolls processor showed on Wednesday.
The ADP Employer Services report showed private employers added a scant 38,000 jobs last month, while April private payrolls were revised down to an increase of 177,000 from the previously reported 179,000. Economists surveyed by Reuters had forecast a gain of 175,000 jobs for May.
The report is jointly developed with Macroeconomic Advisers LLC.
"Obviously a much weaker-than-expected report, hinting that Friday's nonfarm data will also be weaker than expected," said Camilla Sutton, senior currency strategist at Scotia Capital in Toronto, referring to the U.S. Labor Department's monthly non-farm payrolls report due for Friday.
"We've seen general softening in U.S. data, and that's a concern about how the recovery is maintaining itself. Markets are starting to turn their attention to this."
U.S. stock index futures added to losses following the report, while the greenback extended losses against the yen and euro. Government debt prices extended earlier gains.
The ADP figures come ahead of the government's much more comprehensive labor market report on Friday, which includes both public and private sector employment.
That report is expected to show a rise in overall nonfarm payrolls of 180,000 in May, slowing down from a gain of 244,000 the month before. Private payrolls are expected to come in at 205,000.
Economists often refer to the ADP report to fine-tune their expectations for the payrolls numbers, though it is not always accurate in predicting the outcome.
(Reporting by Leah Schnurr, additional reporting by Steve Johnson, Editing by Chizu Nomiyama)
Popular in the Community