WASHINGTON -- Conservative media figures and a prominent business leader quickly latched onto conspiracy theories about Friday's unexpectedly strong jobs report showing unemployment falling to 7.8 percent with 114,000 new jobs.
Call it jobs-numbers trutherism. And for the sake of historical record, its origin was a tweet from former General Electric CEO Jack Welch five minutes after the unemployment report.
"Unbelievable jobs numbers..these Chicago guys will do anything..can't debate so change numbers," tweeted Welch.
Rep. Allen West (R-Fla.) joined the trutherism on his Facebook page. "I agree with former GE CEO Jack Welch, Chicago style politics is at work here. Somehow by manipulation of data we are all of a sudden below 8 percent unemployment, a month from the Presidential election. This is Orwellian to say the least and representative of Saul Alinsky tactics from the book "Rules for Radicals"- a must read for all who want to know how the left strategize."
West went on, "Trust the Obama administration? Sure, and the spontaneous reaction to a video caused the death of our Ambassador......and pigs fly."
The right-leaning Americans for Limited Government released a statement saying, "Either the Federal Reserve, which has its fingers on the pulse of every element of the economy, and the Bureau of Labor Statistics manufacturing survey report are grievously wrong or the number used to calculate the unemployment rate are wrong, or worse manipulated. Given that these numbers conveniently meet Obama's campaign promises one month before the election, the conclusions are obvious."
Economic journalist Stuart Varney said on Fox News, "There is widespread distrust of this report."
The numbers released just after 8:30 a.m. showed September unemployment below 8 percent for the first time since President Barack Obama's inauguration. The report differed from previous months' reports, which had shown a predictable pattern: sub-par job growth, an unemployment rate hovering above 8 percent, and more people dropping out of the labor force.
This report was different. There were upward revisions from July and August, more people started looking for work and the unemployment rate broke the 8 percent barrier.
Conn Carroll, of the Washington Examiner, tweeted, "I don't think BLS cooked numbers. I think a bunch of Dems lied about getting jobs. That would have same effect."
Rick Santelli, the CNBC media personality, yelled, "I told you they'd get it under 8 percent -- they did! You can let America decide how they got there!"
U.S. Labor Secretary Hilda Solis said on CNBC that the notion that the numbers were being manipulated was "ludicrous."
White House spokesman Josh Earnest dismissed allegations that the numbers in the jobs report were tampered with for political gain. "They're utter nonsense," Earnest told reporters aboard Air Force One, according to a pool report. "Anybody, any serious person who has any familiarity with how these numbers are tabulated understands that these are career employees at the Bureau of Labor Statistics that are responsible for compiling and analyzing these numbers and they do that on their own."
Welch said on MSNBC's "Hardball with Chris Matthews" that he has "no evidence" to his claim that Obama's team in Chicago manipulated the unemployment report. "I just raise the question," he said.
But when Matthews, who called the accusation "serious" and "not funny," asked Welch if his lack of proof meant he might want to take back his original tweet, Welch declined.
"I don't want to take back one word in that tweet," Welch responded. "I didn't say what they did [in Chicago]. I said they'd do anything."
"These numbers defy logic," he added. "We do not have a 4 percent to 5 percent booming economy with 873,000 people added ... On the face of it we don't have this GDP."
Nevertheless, some groups stuck with the narrative that the economy isn't improving fast enough. The Congressional Leadership Fund, a super PAC primarily backed by GOP mega-donor Sheldon Adelson, launched a robocall attacking vulnerable House Democrats over the figures.
"I am calling on behalf of the Congressional Leadership Fund to tell you about the weak new jobs report," reads the script. "With just 114,000 jobs added, it's yet another failure of policies supported by Obama and Kathy Hochul. But we don't need a jobs report to know that these failed economic policies are hurting family's bottom lines. We've been buried in it."
Sabrina Siddiqui contributed reporting.
This article has been updated.
Support HuffPost
The Stakes Have Never Been Higher
Before You Go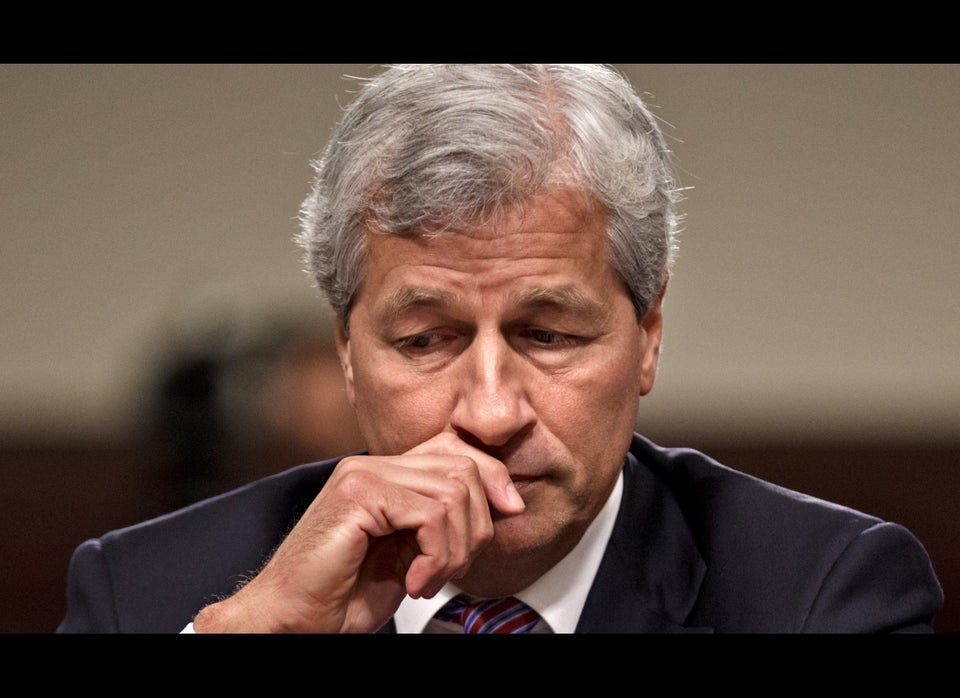 What The GOP Doesn't Want You To Know About The Deficit
Popular in the Community