Republican Party operatives have seized on a recent survey that they believe proves the GOP has a "winning message" when it comes to cutting government spending. Their widely touted internal poll was replicated in part by a new HuffPost/YouGov survey finding that most Americans see an economic benefit from unspecified cuts in federal spending -- by a 55 to 18 percent margin.
This contrasts with established economic thinking, which says that cutting spending while the economy is sagging will, in fact, cost jobs. The Republican survey results led many political observers to wonder how so many people could be so wrong about basic economics.
But that poll, it turns out, was no reason to write off the expertise of the American voter. Digging a little deeper, the HuffPost/YouGov poll finds that voters have a strong grasp of the economic consequences of cutting particular programs.
It's long been a maxim of politics that voters support spending cuts in general, but oppose those reductions in specific. What the YouGov survey finds is that the opposition is rooted not just in an appreciation for the programs themselves, but in a concrete understanding that cutting them will cost jobs.
So why the expectation that general cuts will help the economy? "Voters are not economists," said Democratic pollster David Petts, "and we can't expect them to think like economists."
Petts argues that ordinary Americans "use their own personal frame of reference a lot of times, so that in a recession when their household spending needs to contract, they think it's perfectly intuitive that the federal government should do the same."
Results from the YouGov survey show that when framed in terms of more specific proposals, many Americans do accept the logic of Keynesian economics. For example, nearly half (49 percent) believe that increased government spending on infrastructure projects will create more jobs, while only 15 percent think such spending will lead to fewer jobs -- though 36 percent say such spending will have no impact.
Similarly, 49 percent believe that spending cuts aimed at Medicare and Medicaid will result in fewer jobs, while only 8 percent say such cuts will help to produce more jobs.
Finally, only one-third (33 percent) think that increased taxes on millionaires will result in fewer jobs. The overwhelming majority say such tax increases will have no impact (45 percent) or create more jobs (21 percent).
Yet while identifying actual specific cuts complicates the politics of budget cutting, there is no denying the potential appeal of a message about unspecified cuts in spending. As another recent HuffPost/YouGov survey showed, most Americans believe the federal budget deficit could be eliminated by cutting "waste," and when pressed for examples, relatively few seem to think such cutting would require painful choices.
Moreover, as other pollsters have noted, general worries about government spending and deficits are often rooted in broader concerns. In 2010, for example, Democratic pollster Mark Mellman argued that concerns about debt and deficits were "really a metaphor" for other issues: "It's about debt to China, it's also about the waste of government money as far as they're concerned, it's about bailing out big corporations while their jobs are lost."
So what position on spending cuts and budget balancing is most likely to provide a winning political message? For Petts, "the better political outcome for an incumbent" lies in following the policy that "works" to fix the economy even if it's a policy "that public opinion polls say people disagree with."
"At the end of the day," he said, "it's whether or not your policy works in reviving the economy."
The HuffPost/YouGov poll was conducted March 20-21 among 1,000 U.S. adults. The poll used a sample selected from YouGov's opt-in online panel to match the demographics and other characteristics of the adult U.S. population. Factors considered include age, race, gender, education, employment, income, marital status, number of children, voter registration, time and location of Internet access, interest in politics, religion and church attendance.
The Huffington Post has teamed up with YouGov to conduct daily opinion polls. You can learn more about this project and take part in YouGov's nationally representative opinion polling.
Before You Go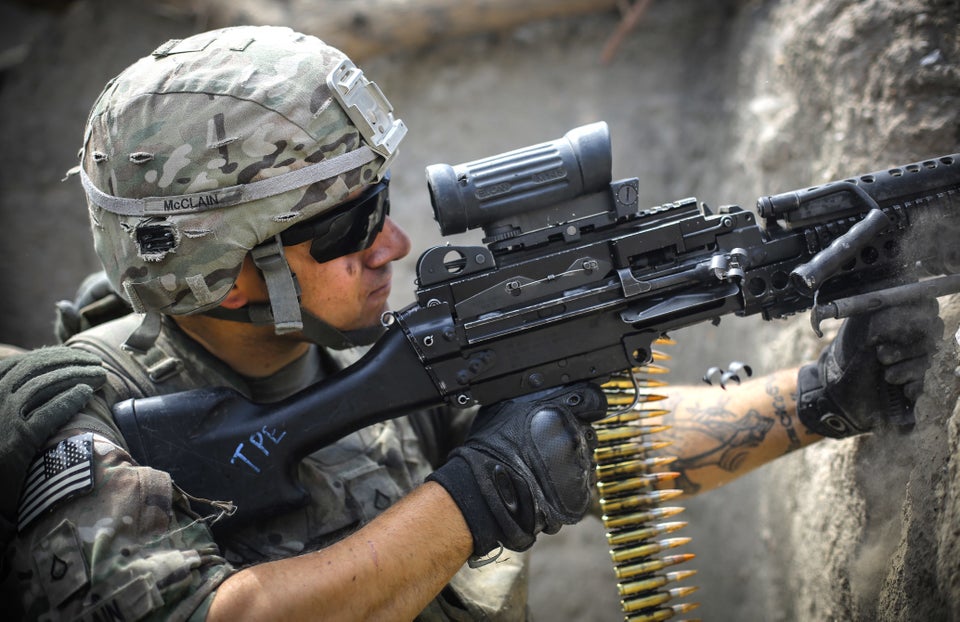 What Sequestration Would Cut
Popular in the Community