 UPDATE: U.S. Labor Department spokesman Carl Fillichio said the government is doing its best to put out October's unemployment numbers as scheduled on Friday.
"The employees at the Bureau of Labor Statistics are working hard to ensure the timely release of employment data on Friday, November 2," Fillichio said. "It is our intention that Friday will be business as usual regarding the October Employment Situation Report."
WASHINGTON -- On Friday, the government is supposed to announce the national unemployment rate for the month of October, news that could shake up the final days of the presidential campaign.
Hurricane Sandy might shake up the jobs report itself, however, as the government is closed and its statisticians are hunkering down at home. Gary Steinberg, a spokesman for the U.S. Bureau of Labor Statistics, said the agency is waiting for the storm to pass before it announces any changes.
"We will assess the situation when the weather emergency is over and notify the press and public of any changes at that time," Steinberg said.
While bad weather can also affect the actual jobs data, it's unlikely Hurricane Sandy will change October's unemployment rate.
The BLS explains how weather can affect its employment estimates in a "Frequently Asked Questions" section that accompanies the data every month. Severe weather can reduce the overall number of hours worked, but it is less likely to affect the headline unemployment rate number.
"The impact of severe weather on hours estimates typically, but not always, results in a reduction in average weekly hours," the bureau says. "For example, some employees may be off work for part of the pay period and not receive pay for the time missed, while some workers, such as those dealing with cleanup or repair, may work extra hours."
The key point is that people missing work because of bad weather are still counted as employed.
Also, the government surveys workers and payrolls for the pay period that includes the 12th of the month. Dean Baker, co-director of the Center for Economic and Policy Research, a left-leaning D.C. think tank, said the earlier-in-the-month reference period the government uses makes it "almost impossible" for the storm to affect October's unemployment rate.
"In principle, we might envision that firms may not be hiring today, tomorrow and Wednesday because of the storm, but even if that is the case, they are going to have almost no impact on the number of people who were on their payroll for the pay period that included the 12th," Baker said in an email. "There could be some impact on the November numbers, but not really the October numbers."
Before You Go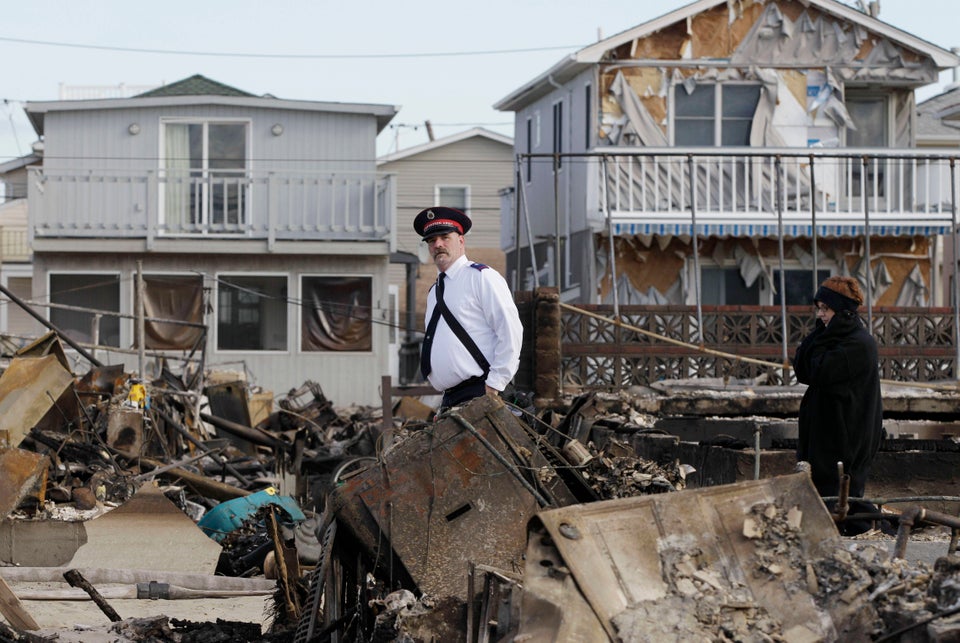 Hurricane Sandy
Popular in the Community