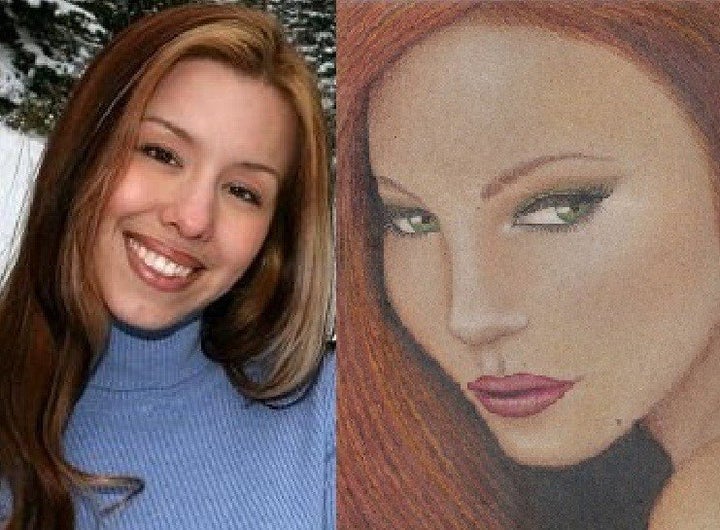 UPDATE (Oct. 18): As convicted murderer Jodi Aria's art website continues to generate controversy, a prison official has told ABC News there is little they can do.
Arias, who stabbed and shot her boyfriend, was convicted of first-degree murder on May 8. The sentencing phase of the trial -- to determine whether the 33-year-old should be executed -- resulted in a hung jury. A new jury is expected to consider her fate.
Original Report (from Jan. 18):
Supporters of Jodi Arias, the woman accused of killing her former lover, are raising money for her by auctioning artwork she supposedly has created since her 2008 incarceration.
Since Jan. 10, seven colored-pencil drawings have sold on the online auction website eBay, raking in $1,019.98 in winning bids.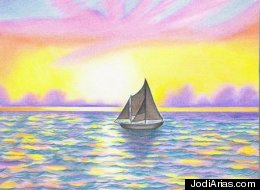 The 32-year-old aspiring artist and photographer is currently on trial in Mesa, Ariz., accused of shooting Travis Alexander in the face, stabbing him 27 times and slitting his throat in the shower of his Mesa apartment in June 2008. Prosecutors allege she killed Alexander in a fit of jealous rage. The defense contends Alexander was killed in self-defense. The prosecution rested its case Thursday. The defense begins presenting its case in two weeks.
The auction organizer, who goes by the eBay user name "0817soldierofchrist," told The Huffington Post they plan to post additional pieces by Arias.

"We're working on a certificate of authenticity right now. She has drawn all of these while waiting in jail. It is drawn on the cardboard at the back of a pad of paper. I will be listing about five or six more drawings. She is still deciding on which ones she wants me to sell," the seller said.
According to the auction listings, "All profits go towards Jodi's family traveling expenses to the trial, other fees, and of course money for Jodi so she can eat better food than what they serve in jail."
JODI ARIAS ARTWORK: (Article Continues Below)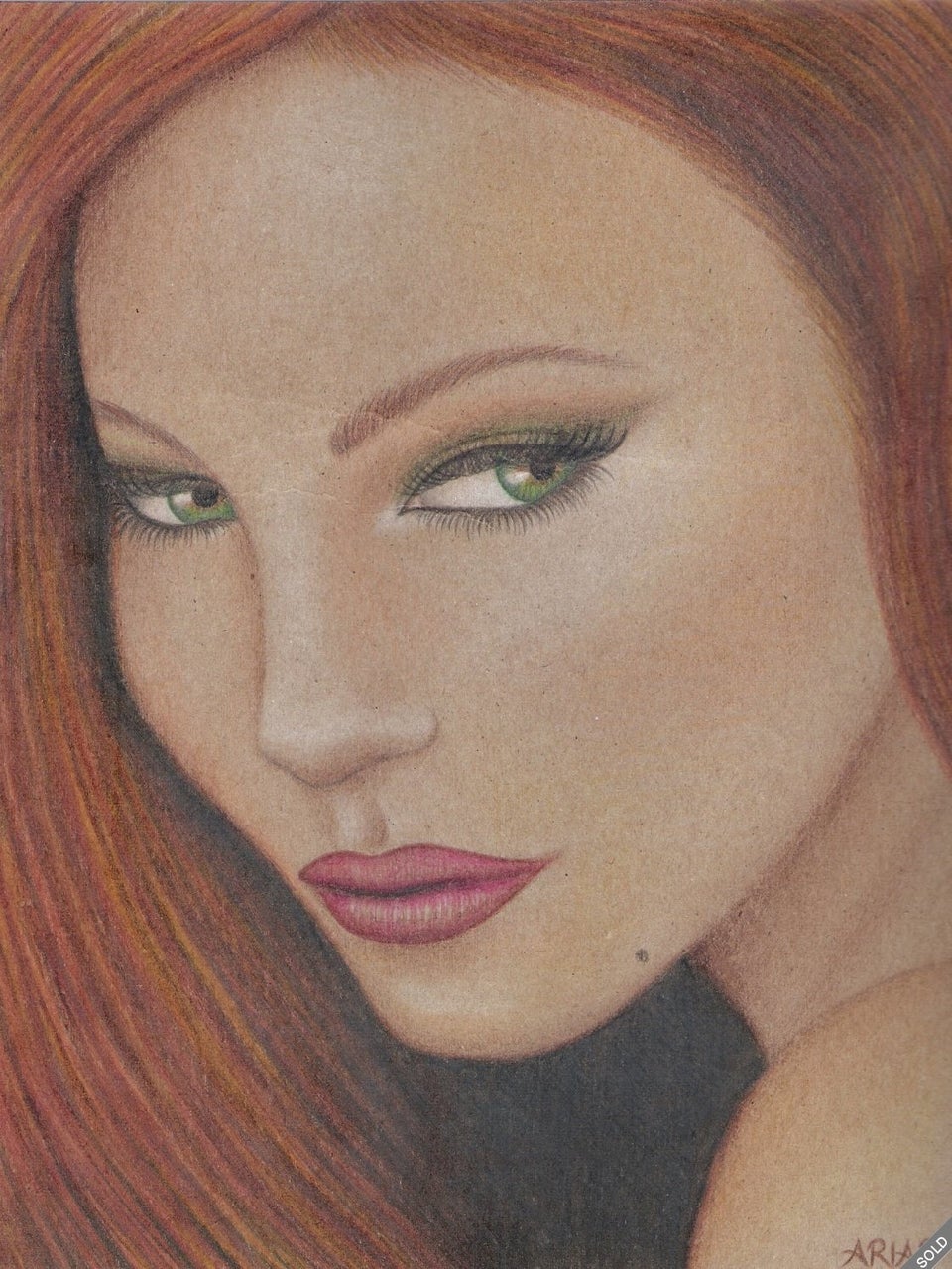 Jodi Arias Artwork
Kahan, 53, has spent more than 20 years working against the sale of "murderabilia," a term he coined for any items that have market value because of their connection to a convicted murderer. Kahan is considered the number one watchdog of the sale of such items, which he said glorify violent crimes and cause undue pain for victims' families.
The Arias case is somewhat different from typical murderabilia sales, in that she has yet to be convicted. As a result, it is impossible to legally prevent her from profiting.
"Hence, she or any entrepreneur can sell any artwork or product that she produces," Kahan told HuffPost. "Unless she is convicted, she is free to do as pleased."
According to Kahan, even if Arias is convicted, some of her artwork may still be made available by people on her behalf.
"The problem is there is artwork out there that she produced before any of her legal entanglements, so I would be shocked if anything could be done to prevent that. It would likely only be the new items that they would be able to prevent the sale of," Kahan said.
An eBay official has not responded to a request for comment from HuffPost.
According to the eBay auction history, "0817soldierofchrist" sold at least two of Arias' drawings in May 2011. One drawing, titled "South Coast," sold for $30. The other, titled "Deja," sold for $29.99.
Compared to those sales, her artwork's value has skyrocketed since the start of her trial.
"My best guess from watchdogging this industry from over a decade is [the buyers] are banking on her being convicted and hence not able to produce anymore artwork for sale in future. They see it as an investment," Kahan said.
If convicted, that same artwork will likely continue to go up in value by collectors of murderabilia. "She will get the recognition that she never had before and, unfortunately, the items will go up in value," Kahan said.
Arias' trial is expected to last until mid-April. If convicted, she could face the death penalty.
Related
Before You Go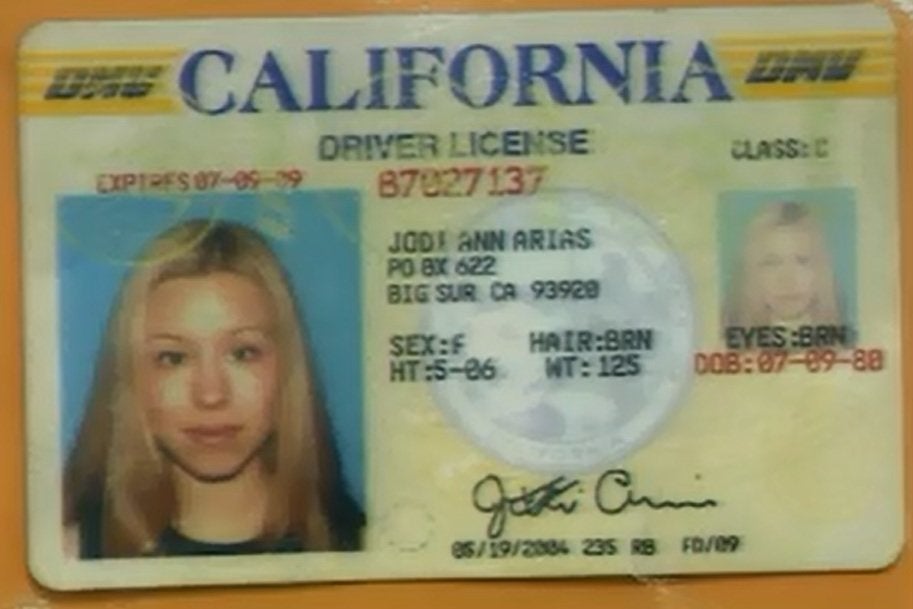 Travis Alexander - Jodi Arias Crime Scene And Trial Photos
Popular in the Community