Jurors in the Jodi Arias trial have seen interrogation videos in which Arias made several bizarre statements to police following the June 2008 slaying of her ex-boyfriend.
But jurors have not been shown hours of footage from that interview, filled with Arias' strange antics –- including content the judge deemed too prejudicial to show in court.
Now, HuffPost Crime is publishing the complete interrogation for the public, including hours of previously unseen video.
In the video playlist above, Arias can be seen stuffing paper down her pants, examining the police audio recorder, doing a headstand, digging through the trash, singing electronic pop chanteuse Dido's "Here With Me," which ironically includes the lyric, "It might change my memory," and chiding herself for not doing her makeup.
Arias' demeanor changes dramatically throughout the videos, which were filmed on July 15 and 16, 2008.
Arias talks to herself, cries, giggles and laughs and makes several bizarre statements to police.
"I'm not the brightest person, but I don't think I could stab him, I'd have to shoot him … The least I could do is make it as humane as possible."

"If I was going to ever try to kill somebody, I would use gloves. I have plenty of them."

"I had issues with Travis [but] I had worse issues with other people and they're all still alive."
ARIAS DOES A HANDSTAND (CLICK ABOVE FOR COMPLETE INTERROGATION TAPE)

Arias, a 32-year-old photographer, is accused of shooting Alexander in the face, stabbing him nearly 30 times and slitting his throat from ear to ear in the shower of his Mesa home on June 4, 2008.
If convicted, Arias could face the death penalty.
Related
Before You Go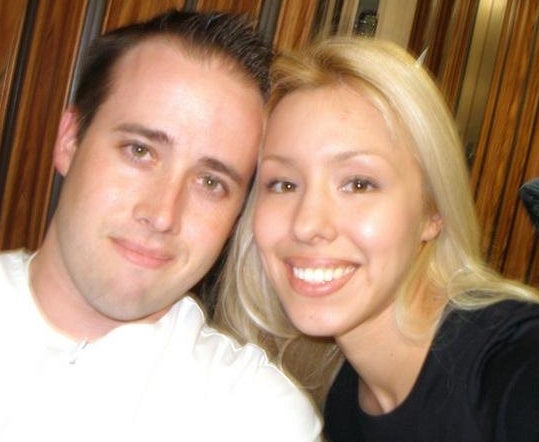 Jodi Arias Timeline
Popular in the Community