Jodi Arias' defense team may have scored its first big win Thursday when a domestic violence expert testified about previously undisclosed emails from Travis Alexander's close friends that indicate he had a history of being abusive.
"They have basically advised Ms. Arias to move on from the relationship ... that Mr. Alexander has been abusive to women." psychotherapist Alyce LaViolette testified.
LaViolette was referencing email exchanges between Arias, Alexander and his longtime friends Chris and Sky Hughes.
LaViolette was not allowed to quote from the emails and they were not shown to the jury, but she was allowed to paraphrase the content and offer her opinion on it.
"The question with regard to whether or not the Hugheses thought Mr. Alexander had previously been abusive with women, is that important to you?" Arias' defense attorney, Jennifer Willmott, asked LaViolette.
"Yes, it is," LaViolette replied.
"Does that help you to formulate an opinion ultimately about the type of relationship this ended up to be?" asked Willmott.
"Yes it does," said LaViolette.
"And so, in this e-mail, is there information about whether or not Mr. Alexander's closest friends thought he had issues with women?" Willmott asked.
"Yes, there is," said LaViolette.
Within the email exchange, Sky Hughes also wrote, according to Laviolette, that she would not allow Alexander to date her sister.
"They [the Hughes] thought he needed counseling, they also indicated that they thought he was greatly affected by his childhood and he was afraid to look at it because he was afraid it would make him look weak," said LaViolette.
"There was reference to a particular woman and his manipulation of that woman." LaViolette said. "There was information about Mr. Alexander calling Ms. Arias a skank and then acting like it was a joke. There was information about the way he ignored her in public places and would not allow her to put pictures of them up in places where other people could see them. Just basic ways he treated her, or they felt he mistreated her ... that they indicated were abusive."
Prosecutor Juan Martinez objected to much of the defense expert's testimony, calling it was hearsay. However, the judge overruled the majority of the objections.
The jury could view LaViolette's testimony as crucial in determining whether there is merit to Arias' claim that she was a victim of domestic violence.
Shortly after the testimony about the emails the trial was recessed for the evening.
Earlier Thursday, Jodi Arias' other defense attorney, Kurt Nurmi, accused Martinez of misconduct for signing autographs outside the courtroom and posing for photos with court watchers. The jury was not in the courtroom when the allegations were made.
Martinez said his actions outside the courtroom are not relevant to the case.
Nurmi argued it is possible that a juror could have seen Martinez activities and that could have a negative impact on the trial.
"Misconduct is certainly not limited to the courtroom," Nurmi said.
Judge Sherry Stephens interviewed the jury members this afternoon to determine what, if anything, they may have seen. The results of those interviews is not yet known, as Stephens has yet to make a ruling on the complaint.
The trial is scheduled to resume at 12:30 p.m. Eastern time Tuesday, April 2, when LaViolette will continue her testimony.
Before You Go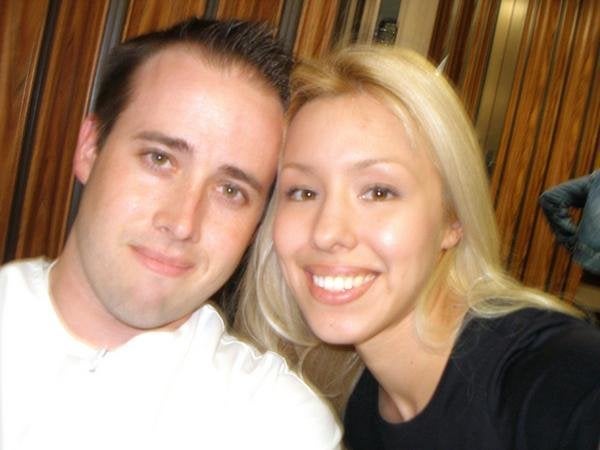 Jodi Arias Timeline
Popular in the Community