For the first time, prosecutor Juan Martinez is revealing behind-the-scenes details from the Jodi Arias murder trial.
In a new interview with Dr. Phil, Martinez – author of Conviction: The Untold Story of Putting Jodi Arias Behind Bars – says three five-gallon gas cans helped him prove Jodi Arias had planned to kill ex-boyfriend Travis Alexander.
"She was on a short list of one," Martinez explains of his early suspicions of Arias in the investigation. "From the very beginning when I went to the scene, I was talking to the detective and he said, 'Well we really don't have any suspects, but everybody keeps talking about this ex-girlfriend Jodi Arias.'
"Everyone that was there that talked about her had nothing but negative things to say about how she wouldn't leave this guy alone," Martinez adds.
After initially denying being involved in the death of Alexander – who was stabbed 27 times, had his throat slit and was shot in the head inside his Mesa, Arizona home in 2008 – Arias changed her story and admitted that she killed him, but claimed it was an act of self-defense.
However, Martinez says inconsistencies began to surface in her story and, soon, the evidence began to contradict Arias' claim. Of note, Martinez says he learned that Arias had borrowed two gas cans a month before travelling to Arizona, where she eventually killed Alexander.
"With that information, I started to take a look at some of the receipts that were taken during an execution of a search warrant on her house and I saw there was a receipt for a five-gallon gas can. So now I knew that I had three five-gallon gas cans – [a total of] 15 gallons," Martinez explains.
"And I also knew that in an interview with the police, her mother said, 'Jodi told me that she wasn't anywhere in Mesa and she had the receipts to prove it.' So it was clear she was planning to keep certain receipts, but she was also planning not to stop in Arizona for gas because the 15 gallons allowed her to go through the state of Arizona without stopping for gas."
In the end, Martinez claims it was the gas cans which helped prove the act was planned ahead of time and ultimately pre-mediated.
"Even in opening statements, the defense attorney indicated it was a trip she hadn't planned … but the gas cans spoke otherwise," Martinez concludes, also pointing out that Arias changed her hair color before leaving for Arizona and removed the license plates from her rental car once she arrived in Mesa. "She went to great lengths to make sure that no one could tell she was there. And, by in large, she was successful. Except for that one mistake, she probably would've gotten away with it."
Martinez shares more revelations from inside the Jodi Arias trial on Monday's Dr. Phil. Plus, hear from a juror in the case. Check here to see where you can watch.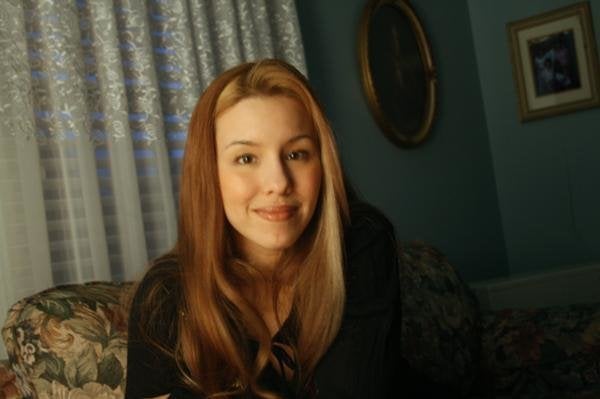 50 Shades Of Arias
Popular in the Community