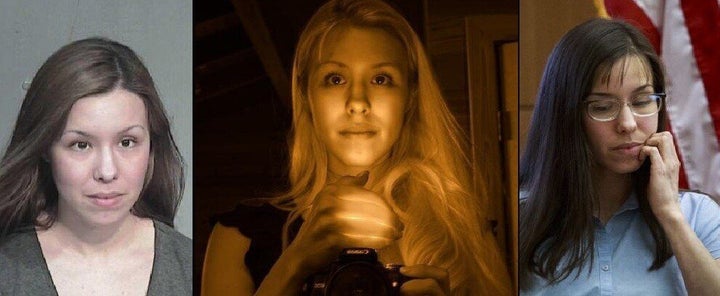 There is no mistaking that Jodi Arias' defense team faces an uphill battle as it fights to save her life in her murder trial. The prosecution's mountain of evidence against her in the killing or her ex-boyfriend cannot be denied.
The evidence left the defense little choice but to call Arias to the stand this week. Whether or not Arias' testimony will ultimately help her is yet to be seen, but experts The Huffington Post spoke with have their own opinions on how it has sat with the jury.
Bonn is one of hundreds of thousands of people nationwide who are glued to the sensational first-degree murder trial of Arias, a 32-year-old photographer who stands accused of shooting her ex-boyfriend, Travis Alexander, in the face, stabbing him 27 times and slitting his throat from ear to ear in the shower of his Mesa, Ariz., apartment on June 4, 2008.
The trial, now in its fifth week, began with prosecutors asserting Arias was a jealous and vengeful ex-girlfriend who murdered Alexander in cold blood.
Prosecution witnesses have detailed for jurors Arias' web of lies -- including three different versions of the murder that she has given throughout her incarceration.
Arias initially told police she was not there when Alexander was killed. She later admitted she was there, but said Alexander was killed by intruders and she escaped. Her third story was that she killed an abusive Alexander in self-defense. The latter of the three stories is the one her defense team is presenting as her defense.
"Jodi clearly has salient signs of psychopathy," said Godwin, who has not professionally treated Arias. "She has no affect during the trial or while testifying. The lack of affect is beyond being coached by her defense team. There is a disconnect between the violent nature of her actions, the crime itself and the normal empathy that she should be displaying, especially if it was really self-defense."
Arias has offered testimony indicating she felt used by Alexander. The defense has been attempting to show he was selfish, obsessed with sex and saw Arias as a means to achieve sexual gratification.
"I do believe that Travis Alexander used her sexually and he felt empowered by [her lack of] sexual boundaries," Godwin said.
That lack of boundaries included, according to Arias' testimony, oral, vaginal and anal sex.
"She loved him, she did what he wanted [and] he humiliated her in sex and [through] text. He wouldn't hold her hand or acknowledge her in public," Bremner explained.
However, even if Arias felt, as she said in court, "like used toilet paper," she still aggressively pursued Alexander and continued to have sexual liaisons with him, based on evidence presented in court.
"She claims to be abused and humiliated, and yet she demonstrates almost no emotional reaction while describing the incidents," Bonn said. "Where [are] the agony, humiliation and rage that led her to stab Travis 27 times, slit his throat and shoot him in the head for good measure? Instead, Jodi gives every sign of being a sociopath who can lie easily and be detached while describing her feelings, and then snap and strike out with extreme rage as she clearly did in murdering Travis."
JODI ARIAS TIMELINE: (Article Continues Below)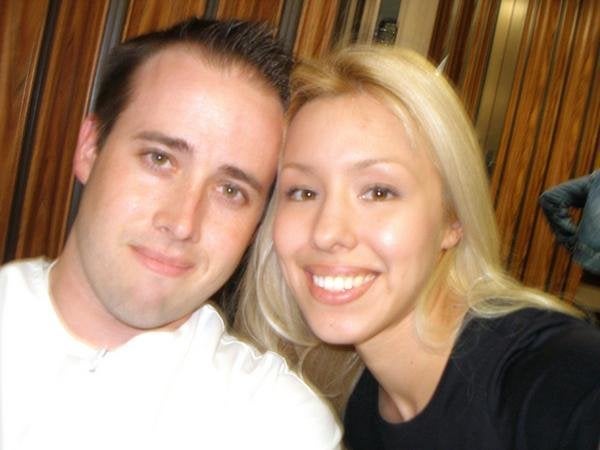 Jodi Arias Timeline
Godwin believes it was Alexander's rejection of Arias that led her to take his life in such brutal fashion.
"The narcissistic side [of] Jodi's personality exploded when it became evident that her sexually [sic] and emotional tricks had indeed failed when she found out that Travis was dating other women," Godwin said. "To a narcissistic psychopathic person like Jodi, who sold her soul performing forbidden intimate sex acts, her perceived rejection by Travis dealt a blow to her entire reason for living. The only option was to hurt the person who harmed her so much."
If convicted, Arias faces the possibility of the death penalty. Bremner acknowledges she believes Arias is guilty of killing Alexander, but said she believes the jury may find Arias on the stand to be smart and engaging.
"Her story is mesmerizing, as we have all been jilted and humiliated … I think she may have saved her own life, but not her freedom," Bremner said.
The veteran attorney added, "I can't imagine how she will fare on cross examination."
Though the prosecution has rested and there are likely weeks to go in the trial, the prosecution will ultimately have an opportunity to further strengthen the case against Arias.
According to Jose Baez, the attorney who represented Casey Anthony and achieved not-guilty verdicts for first-degree murder, aggravated manslaughter of a child and aggravated child abuse in the death of Anthony's daughter, Caylee, the prosecution will ultimately have the final say.
"Remember, the state has the ability to put on a rebuttal case," Baez told HuffPost.
Related