Jodi Arias broke down crying on the first day of her long-awaited murder trial as a prosecutor described the gruesome stabbing and shooting death of her former boyfriend.
The body of Travis Alexander, a man she dated for five months, was found by his friends in the shower of his Mesa, Ariz. home in April 2008. The 30-year-old motivational speaker had been shot in the face and stabbed in the heart. His throat had also been cut from ear to ear, according to prosecutor Juan Martinez. Investigators later counted 27 stab wounds on his body.
It was during this retelling of her former beau's death that 32-year-old Arias sobbed at the defense table, according to Headline News
The central question to the case isn't whether Arias killed Alexander, it's why did she murder him. Her version of events has changed multiple times, but Arias now contends that she killed him in an act of self-defense. She claims Alexander flew into a violent rage when she dropped his camera.
Her attorney Jennifer Willmott said in court that Arias wouldn't be here today if she hadn't fought back, according to HLN.
Prosecutors charged her with first-degree murder, saying she was a jealous woman who took Alexander's life when he tried to end their relationship once and for all.
Arias' shifting account of what happened in Alexander's home will be sharply questioned by prosecutors. First, she denied to police that she was in his home the night of the murder. But when police recovered photos of the couple having sex the day of the murder, as well as pictures of Alexander shortly after his death, Arias provided a new story. She claimed to "Inside Edition" that two intruders killed Alexander. She allegedly managed to flee, but said she was too scared to call police.
Now, she claims that she suffered through an abusive relationship, an assertion that prosecutors dispute.
"I didn't hurt Travis. I would never hurt Travis," Arias said from jail following her arrest in July 2008, according to ABC News. "I would be shaking in my boots right now if I had to answer to God for such a heinous crime."
Related
Before You Go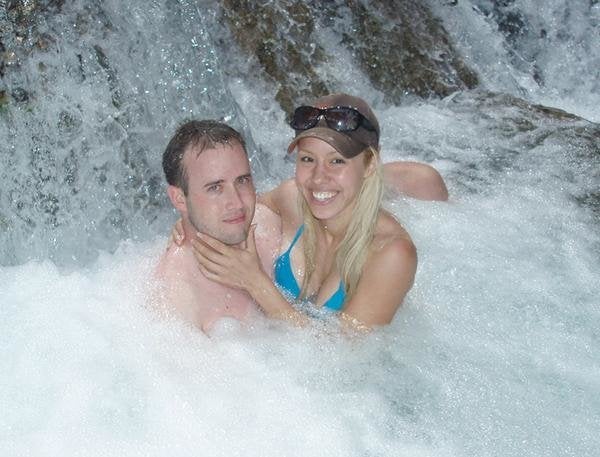 Jodi Arias
Popular in the Community