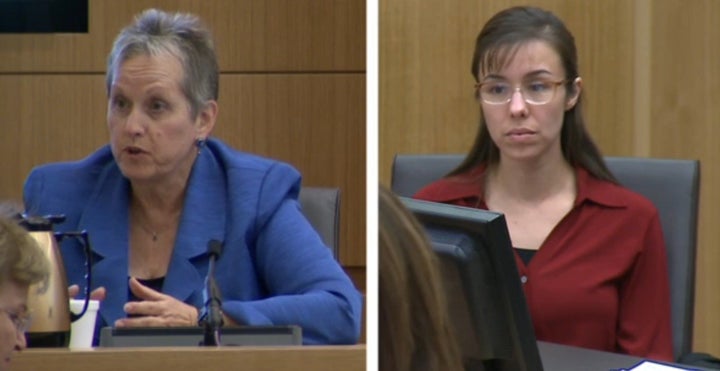 The prosecutor in Jodi Arias' murder trial on Thursday attacked a defense expert who said Arias is a victim of domestic violence, saying the expert once concluded Snow White was a battered woman.
Arizona prosecutor Juan Martinez challenged domestic violence expert Alyce LaViolette's opinion that Arias was a victim of domestic violence at the hands of her former boyfriend, slaying victim Travis Alexander, 30. LaViolette gave a presentation in 2012 that found Snow White was a battered woman, which the prosecutor said shows the expert can find abuse in situations she knows very little about, including "myths."
"What this shows us is that even if it's a myth -- all made up -- you can come up with the opinion that the person is a victim of domestic violence," Martinez said.
LaViolette's finding that Arias, 32, was battered challenges the prosecution's contention that Arias premeditated Alexander's slaying. The defense contends Arias, emotionally and physically battered and afraid for her life, acted in self-defense and did not plan to shoot Alexander in the head, stab him almost 30 times and cut his throat from ear to ear in his Mesa, Ariz., home in 2008. For the prosecution, proving Arias' intent is key to sustaining the first-degree murder charge. Arias, jealous of Alexander's interest in other women, attacked him in the bathroom of his home after the couple spent the afternoon having sex, according to the prosecution.
Robust jousting between Martinez and LaViolette consumed much of Thursday's testimony.
"Basically, a clinical interview is you sitting across from the person that may or may not be a victim of battering and ... you interview them?" Martinez asked of LaViolette's evaluation techniques.
"You ask questions you do an assessment," LaViolette replied.
"So when you're interviewing then you're not talking, right?" Martinez asked
"Mr. Martinez," said LaViolette before being interrupted.
"Yes or no? My question is are you talking -- yes or no?" Martinez snapped.
"Mr. Martinez are you angry at me?" LaViolette asked suddenly, prompting laughter from the gallery.
The judge admonished spectators for laughing, but the back and forth between Martinez and LaViolette continued to get heated.
"Is that relevant to you ... is that important to you whether or not the prosecutor is angry … does that make any difference to your evaluation whether or not the prosecutor is angry -- yes or no?" Martinez fired back.
LaViolette replied, "It makes a difference to me the way I am spoken to and I would like you to speak to me the way I speak to you."
"Just because the prosecutor is angry at you, is that going to make you change your answer with regard to whether or not this is a battering situation?" asked Martinez.
"No, certainly not," LaViolette said.
WATCH MARTINEZ AND LAVIOLETTE SPAR: (Story Continues Below)
LaViolette snapped again when Martinez demanded she give yes or no answers, rather than lengthy explanations.
"Do you want the truth Mr. Martienz or do you want a yes or no?" LaViolette asked.
Earlier Thursday, defense attorney Jennifer Willmott ended her questioning of LaViolette by asking about physical and emotional abuse Alexander allegedly inflicted on Arias.
LaViolette said Arias' previous boyfriends described her as "generally happy, sweet, creative -- lots of positive things."
But when she was with Alexander, Arias became depressed and pulled away from other relationships, LaViolette said.
"So there was a lot of change in who she was," she added.
Also Thursday, the juror ousted from the panel earlier this week reappeared -- in the gallery. The judge instructed the other jury members not to speak with former Juror No. 5 until after the trial is over. No. 5 did not speak with the media.
The trial is scheduled to resume at 12:30 p.m. Eastern time Monday, when Martinez will continue his redirect questioning of LaViolette.
Before You Go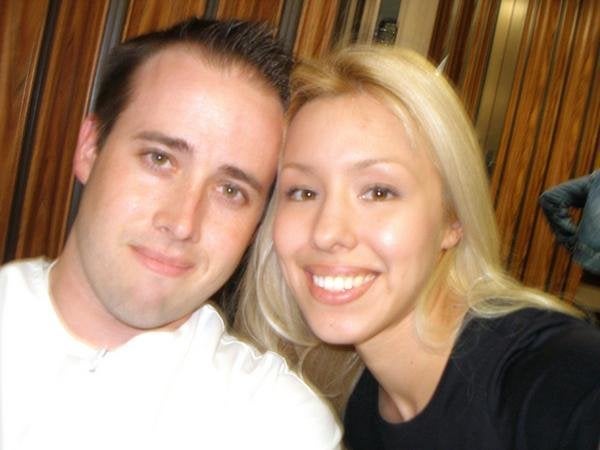 Jodi Arias Timeline
Popular in the Community