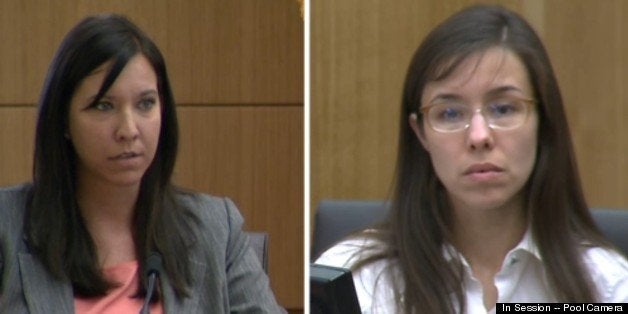 Jodi Arias' defense attorney and a clinical psychologist retained by the prosecution went head-to-head again Thursday, as the defense tried to poke holes in the expert's findings that Arias was not a victim of domestic violence.
Defense attorney Jennifer Willmott repeatedly questioned Janeen DeMarte about her interpretation of the results of several psychological tests Arias was given. The defense maintains the test results indicate Arias is, among other things, a battered woman who suffers from post-traumatic stress disorder.
DeMarte stood firm on her opinion throughout the line of questioning.
"There was not a pattern that suggested she was a victim of abuse," DeMarte said.
Despite the findings of the defense experts, DeMarte said she found no evidence that Arias suffers from PTSD. Instead, she said, tests she administered to Arias indicate the defendant suffers from borderline personality disorder.
The psychologist found a number of traits of BPD during her evaluation of Arias, she said. Those traits included efforts to avoid real or imagined abandonment; unstable and intense interpersonal relationships; identity disturbance; suicidal behavior; affective instability; chronic feelings of emptiness and inappropriate, intense anger.
DeMarte began testifying earlier this week as a prosecution rebuttal witness. Her testimony is intended to refute the findings of defense experts, who claim Arias acted in self-defense when she killed her ex-boyfriend.
Defense lawyers say Arias, 32, was physically and emotionally battered by 30-year-old ex-boyfriend Travis Alexander and feared for her life when she shot him, stabbed him nearly 30 times, and cut his throat in his Mesa, Ariz., home on June 4, 2008.
During her 18 days on the stand, Arias told jurors she killed Alexander in self-defense after he attacked her for dropping his camera. Prosecutors say the murder was premeditated and fueled by jealously.
When Willmott finished her cross-examination of DeMarte, the jury had a few questions for the witness. Arizona is one of three states that allow jurors to pose questions to witnesses after prosecution and defense lawyers have finished.
The jury's questions, paraphrased below, included:
Why didn't you give Arias the same tests the defense experts did?

"I felt the tests I gave, gave the answers I needed and it wasn't necessary to administer the other tests," DeMarte said.

Do you think the deleting of pictures on the camera and the washing of that camera was an attempt to destroy evidence?

"That's the impression it gives," DeMarte said.

The question was in reference to Alexander's digital camera. It was found inside a washing machine in his home. Photos on the camera – including nude photos of Arias and Alexander taken just prior to his murder – had been deleted but were later retrieved by law enforcement experts.

Would a person be answering questions the same if they lied on the PTS test?

"They would be answering them very different," DeMarte said.

The question was in reference to a test Arias was given to determine if she suffered from post-traumatic stress disorder. At the time Arias took the test she was maintaining her innocence and claimed two intruders killed Alexander. Defense experts contend the results are still valid, even though she later admitted lying about her involvement.
Shortly thereafter, court was recessed for the day.
The trial is scheduled to resume at 12:30 p.m. EDT on Tuesday, when the prosecution is expected to call the next rebuttal witness.
Arias faces the death penalty if convicted.
Before You Go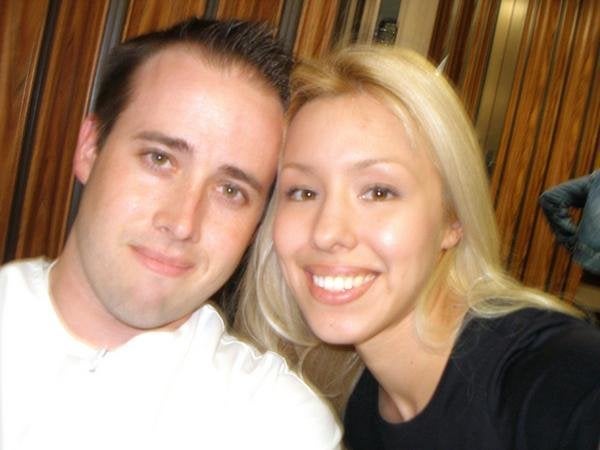 Jodi Arias Timeline
Popular in the Community