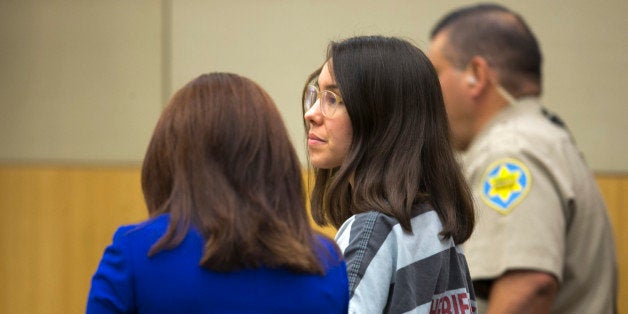 PHOENIX (AP) — Testimony has resumed in the sentencing retrial of convicted murderer Jodi Arias after a weeklong break.
The defense put a domestic violence expert, psychologist Robert Geffner, on the stand Monday in a Phoenix courtroom.
Testimony was put on hold Dec. 8 after Arias' defense told the judge that several witnesses refused to testify in public.
Arias was convicted of killing former boyfriend Travis Alexander at his suburban Phoenix home in 2008.
She was convicted of first-degree murder in May 2013, but jurors deadlocked on her punishment. Prosecutors are asking a new jury to impose the death sentence.
A pending defense motion asks the judge to take the death penalty off the table on grounds that police detectives deleted pornography files from Alexander's computer. The prosecution denies police did that.
REAL LIFE. REAL NEWS. REAL VOICES.
Help us tell more of the stories that matter from voices that too often remain unheard.