There were a number of extraordinary moments during Comedy Central's Night Of Too Many Stars benefit for autism programs, but there was one in particular that drew tears from the audience rather than laughs.
The theme for the night was bringing together unlikely couples: Bill O'Reilly and Chris Matthews, Harvey Keitel and Carly Rae Jepson, Paula Dean and butter (well, unlikely now). But the most unexpected of them all was little Jodi DiPiazza, a young girl living with autism, and superstar Katy Perry. In a pre-taped profile on DiPiazza, the audience learned of her struggles with the disorder as well as how she began to find a way forward through music.
Following the video, DiPiazza, seated almost comically at an enormous grand piano, was joined on stage by Katy Perry for a duet of the star's hit song, "Firework." What followed was a performance that left not one dry eye in the theater.
Perry tweeted later that night:
Jon Stewart, MC for the evening, was so overcome by the moment he had to take a few seconds to recover himself, eliciting even more applause from the enraptured audience who seemed to feel exactly the same way.
Watch the video above to see for yourself how Jodi and Katy brought the house down, and make sure to tune in for the Night Of Too Many Stars on Sunday, October 21 at 8:00 ET.
Related
Before You Go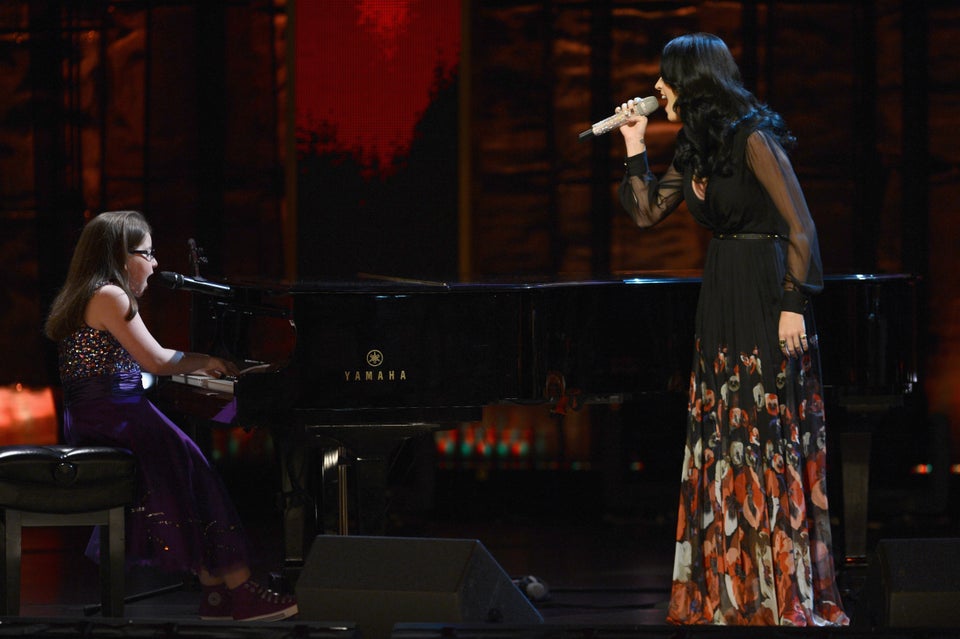 Comedy Central's Night Of Too Many Stars
Popular in the Community