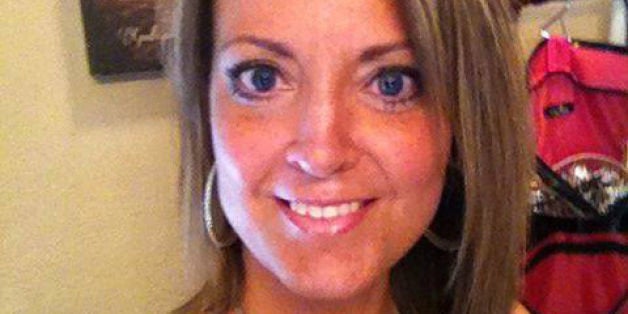 The sister of a missing mother from Ardmore, Oklahoma, is appealing to the public for help.
Jody Cook Wood, 38, has not been seen for nearly three weeks.
"Our whole family is worried about her," an emotional Heather Cook told The Huffington Post. "Someone knows something. She didn't just vanish."
Wood was last seen at the Tres Rios timeshare campground in Glen Rose, Texas, on March 27. According to Cook, her sister was at the facility for a three-day job training orientation.
"We did interviews with the workers, and they all said she stayed in a cabin ... by herself," Brian Peterson, a chief deputy with the Somervell County Sheriff's Office, told The Glen Rose Reporter on Monday.
Peterson, who did not return a call for comment from HuffPost on Tuesday, told the newspaper Wood left on the third day of training.
"Her leaving was witnessed by several employees and they said she was going to Fort Worth to meet a friend," Peterson said.
What happened to Wood after she left the campground remains unclear.
The biggest break in the search came on Monday, when authorities found the 1999 silver Firebird she was driving parked in Mansfield, Texas, which is located about 50 miles north east of Glen Rose.
The vehicle was reportedly undamaged and area residents said it had been parked there since the middle of last week, authorities said. It is unknown what, if anything, was found inside the vehicle.
Cook told HuffPost it is out of character for her sister to be out of contact with her family. She suffers from Crohn's disease and is the mother of an 11-year-old daughter.
"She was not involved in a relationship, but there is an ex-boyfriend who is overly obsessed with her," Cook said, "but we don't know that he is connected in any way."
Authorities have not indicated whether they suspect foul play and have not named any suspects or persons of interest in the case.
"Other than that she was not dating or seeing anyone," Cook continued. "But she does have a big heart, so it scares me because if someone had asked for a ride she would've been the first person to do it."
JODY WOOD COOK MISSING POSTER: (Story Continues Below)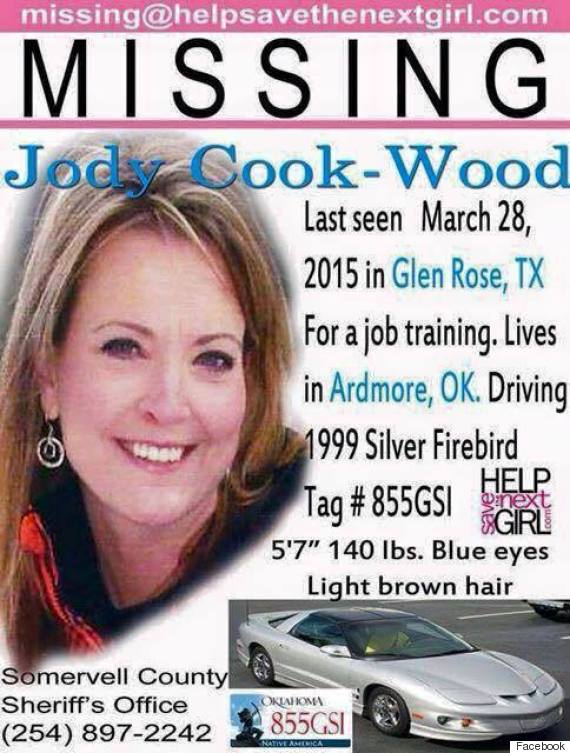 Wood has light brown hair and blue eyes. She is 5-foot-7 and weighs approximately 140 pounds.
"If you know anything, please call me or contact me just to let me know she's ok," Cook said. "I love her and we don't know anyone down there. We're all very scared."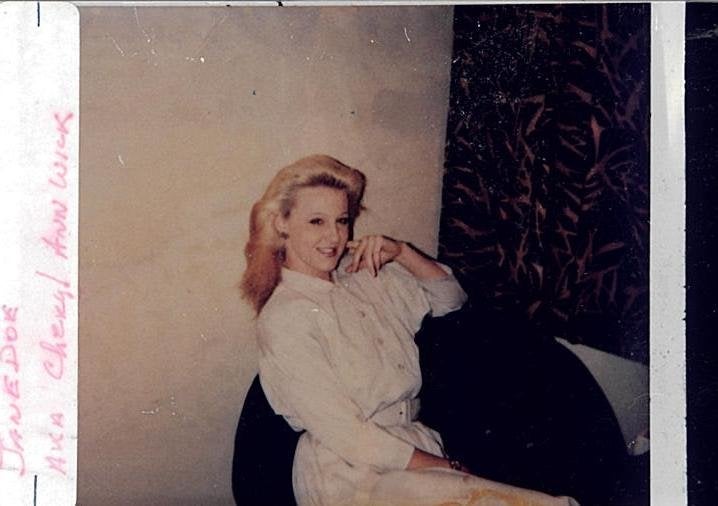 Cold Cases
Popular in the Community