What makes a Disney Princess?
In this post-"Frozen" period, that may seem like a pretty silly / simple-to-answer question. But as Jody Dreyer – the former Vice President of Corporate Synergy at the Walt Disney Company – recounts in "Beyond the Castle" (Zondervan, September 2017), there was a time in the not-too-distant past when Mouse House managers really struggled to come up with an adequate answer to this query.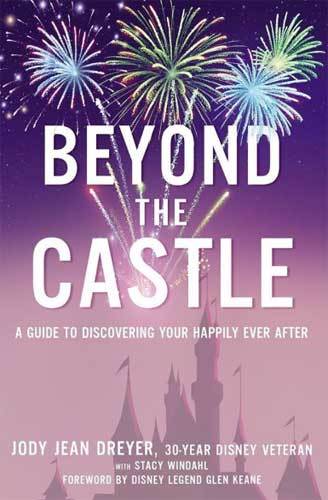 Mind you, prior to February 2000, Disney handled the marketing of its princesses in a very specific manner. As one of the Company's films that starred a royal character (i.e., Aurora in "Sleeping Beauty," Ariel in "The Little Mermaid," etc.) was re-released to theaters and/or made available for purchase on VHS, DVD or Blu-ray, a wave of new merch tied to this motion picture would then be sent out into stores. And only the princess who appeared in that particular Disney movie would receive a promotional push.
This was a time-honored tradition at the Mouse House. One that dated back to when "Snow White and the Seven Dwarfs" premiered at Hollywood's Carthay Circle Theatre in December of 1937. So what changed? Andrew Mooney (i.e., the then-newly installed President of Disney Consumer Products) went to a "Disney on Ice" show in Phoenix, AZ.
"Standing in line in the arena, I was surrounded by little girls dressed head to toe as princesses," Mooney recalled in a December 2006 interview with the New York Times. "They weren't even Disney products. They were generic princess products they'd appended to a Halloween costume. And the light bulb went off. Clearly there was latent demand here. So the next morning I said to my team, 'O.K., let's establish standards and a color palette and talk to licensees and get as much product out there as we possibly can that allows these girls to do what they're doing anyway: projecting themselves into the (Disney Princesses) from (these) classic movies.' "
As Mooney and his team were trying to get this let's-market-the-Disney-Princesses-as-a-brand-rather-than-as-individual-characters-tied-to-specific-films concept up out of the ground, Dreyer remembers that there was pushback from …
… Roy E. Disney, the company's vice chairman, nephew of Walt, and son of Roy O. Disney, who had seen some of this merchandise and considered it confusing and not "in character" (a Disney term)
And given that Jody was in charge of Disney Corporate Synergy at this time, she was tasked with allaying Roy's fears. More to the point, coming up with a specific answer to this "What makes a Disney Princess" question.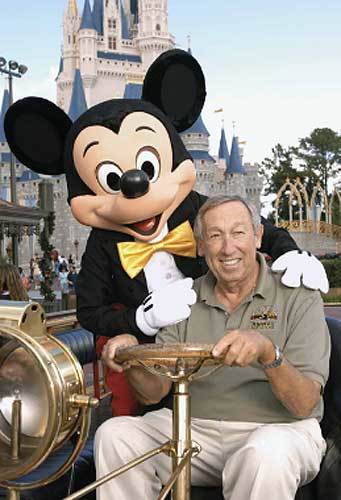 So just like in Disney's "Cinderella" (You know. When every eligible maiden in the kingdom got an invitation to the Ball), Dreyer invited anyone who had a vested interest in the future of these characters to an event she called the "Princess Summit." There were …
… Cast Members gathered from every division of the company: Theme Parks, Studios, Animation, Television and Consumer Products. There were attendees from our marketing and product development departments, along with designers, artists, and writers.
And the top item on the "Princess Summit" agenda was (in Jody's eyes, anyway) establishing what the baseline criteria for a Disney Princess would be. With Item No. 2 being did event attendees agree with the group that Mooney and his team had originally put together for the launch of this brand (i.e., Ariel, Aurora, Belle, Cinderella, Jasmine, Mulan, Pocahontas, Snow White, and Tinker Bell) were all actually Disney Princesses?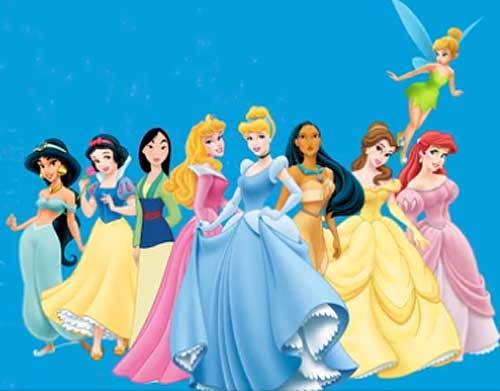 As "Beyond the Castle" reveals, the debate on this topic got very, very passionate very, very quickly. The first Disney Princess identifier that summit attendees agreed upon was that each character to be featured in this brand had to be a royal – either by birth or by marriage. Looking back on this meeting, Jody recalled that some were easier to add to the group than others:
Pocahontas, for example, is the daughter of the chief. She's in. Ariel, daughter of Triton, ruler of Atlantica, is a natural. Belle, on the other hand, falls for a Beast (problem!), who of course turns out to be a prince (such a kidder), and she marries him. Belle's a keeper. Some might argue that Mulan fails the princess litmus test … But remember, she saves her native land. None other than the emperor herself honors Mulan for her courage and service to China. That seems more than adequate. Mulan's in.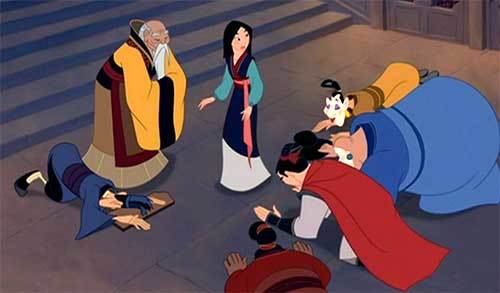 It was also decided at this summit that – in order to be included in the official Disney Princess brand grouping – each characters would have to have worn, at some crucial turning point in their tale, some sort of formal gown. Take – for example – Cinderella. She spends 90% of her time in that 1950 Walt Disney Animation Studios production dressed in hand-me-down rags. Only to then be gifted a beautiful ball gown & glass slippers by her fairy godmother, an outfit that then become rags again at the stroke of midnight.
Other criteria for being identified as an official Disney Princess were transformative experiences (EX: How Aurora pricked her finger on a spindle and fell into a deep sleep, only to then be reawaken by her true love's kiss) as well as a clear demonstration of this character's more redeeming qualities (EX: How Snow White took pity on the Evil Queen when she was disguised as the old beggar woman and then took a bite of that poison apple. It was the little princess' kind heart that nearly did her in).
The only problem was that – as attendees at this "Princess Summit" nailed more & more planks into place when it came to what the Walt Disney Company's official policy would be in regards to which characters could be included in the official Disney Princess brand grouping – it became more & more obvious that Tinker Bell was NOT going to make the cut. Which was not something that Mooney & his team wanted to hear. Largely because they had the hard numbers on how much Tinker Bell merchandise was sold daily at the Disney theme parks. Which is why Andrew & Associates wanted this "Peter Pan" character to be a prominent member of the Disney Princesses. If only because they hoped that Tink's presence would then help spur sales on this newly created brand.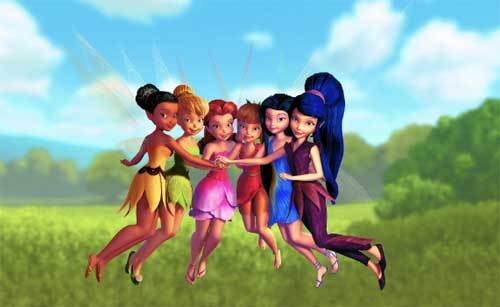 But the upside was … Even though Tink was eventually banished from the Disney Princess brand, Mooney made sure that Ms. Bell & her pixie pals soon got a brand of their own. Officially launched in 2005, Disney Fairies – while it never turned into the $4-billion-a-year earner that the Disney Princess brand was – proved to be quite popular with consumers and eventually turned a tidy profit for Mouse House Managers.
That's the real fun of reading "Beyond the Castle: A Guide to Discovering Your Happily Ever After." Given the 30 years that she worked to The Walt Disney Company, Jody Dreyer has the sorts of behind-the-scenes stories that you'll never ever hear from anyone else. Take – for example – Jody's interactions with her former boss, Disney CEO Michael Eisner:
When he was leading the company, [Eisner] was sometimes criticized for being a micromanager. But I never saw it that way. Michael was like a kid who wanted to know how everything worked. He had an insatiable curiosity and a great capacity for minding the details.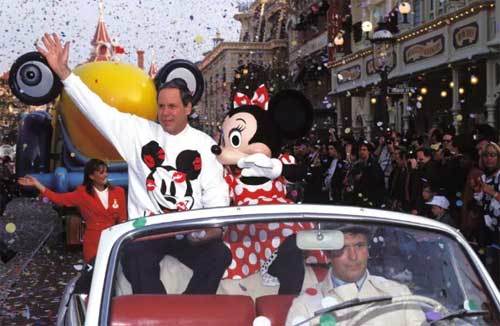 [Eisner] really wanted to know what the curtains would look like in our resort rooms. He wanted to experience their opening and closing as guests might. Whenever we visited the parks together, [I] would lose him. Later we'd find that he'd been backstage in the kitchen talking with the chef or trying to get into the closed-off areas to look at new construction. (Several times [Michael] ended up in the company of Security, needing to produce his name identification or be thrown out for trespassing.)
Hopefully Jody will be sharing some of these sort of stories when she meets with Disney fans & WDW Cast Members (some of whom Ms. Dreyer has known since 1981 when she was among the very first students to participate in the Walt Disney World College Program) at the Barnes & Noble on West Sand Lake Road in Orlando, FL tomorrow afternoon. Jody will be there on October 22nd starting at 2 p.m. signing copies of "Beyond the Castle." And perhaps if you ask nice, she'll tell you about those character-themed perfumes that the Tokyo Disney Resort used to sell.
Care to guess what the best-selling brand was with Americans? Especially among those who loved a good double entendre? It was Pooh Perfume. Or as Ms. Dreyer prefers to remember it, "Eau de Pooh."
Related
Popular in the Community