Don't expect only her '80s hits from Jody Watley. When the superstar brings her act to Yoshi's Oakland May 29, the show will reflect the breadth of her multi-decade career -- which has been marked by the Grammy-winner's evolution as a groundbreaking musician and artist.
"When people say, 'I love what you were doing...,' you know, when I was in my twenties, some people haven't grown from that as fans," shared Watley during a recent telephone interview. "They only want to have the songs they can reminisce about, but I'm all about creating new moments -- new magic moments -- in life in general."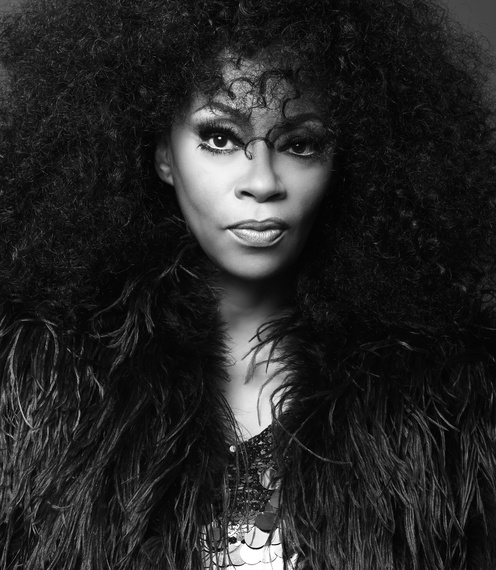 Of course, Watley owes her breakthrough success to her self-titled, chart-topping 1987 solo debut. Jody Watley crossed musical formats, spawning three Top 10 hits, four songs which reached the dance music summit and a string of R&B phenomenons. Two years later, Larger Than Life yielded a second slew of unforgettable tracks.
So Watley would never deny fans favorites like "Looking for a New Love" (which brought the world the inescapable catchphrase "Hasta la vista, Baby!"), "Real Love," "Don't You Want Me" and "Some Kind of Lover." Yet there's more to her storied career than the music she produced nearly three decades ago!
In fact, from her days as a Solid Gold dancer, then a member of Shalamar to her award-winning solo success, Watley has never been one to stand still. Whether for her looks -- becoming the first African-American woman to appear on the cover of many fashion magazines -- to inclusion of members of the LGBT community in her music videos, the Chicago native was (and remains) a genre-crossing trendsetter.
In 1999, with the release of The Saturday Night Experience, Watley transitioned toward electronica and ambient music. It grew into full fruition on her jazzy, ethereal CD Midnight Lounge, a move she says "felt right."
"It spoke to me in a way that fit where I was," she says of the album. "All of my songs fit me at a different time. Midnight Lounge, [represented] not being stuck and not being afraid to grow and evolve, and not worried about anything really other than doing music which continues to make me proud and not trying to cling to youth."
Authenticity -- both regarding where she is in life and who she is as an artist -- is of paramount importance, Watley says.
"I just really try to always be true to myself at any given time," she acknowledges. The defining factor for any of her releases is "if it's something I'm excited to write, record and perform."
With the release of her latest single, club track "Nightlife," Watley previews material from her forthcoming EP Paradise. It took nearly eight years to write, perform and test via live audience response -- "A really rock 'n roll approach," she says -- which tracks will make the cut when she returns with new music.
"I thought people need to hear something fabulous, not a song about getting drunk in the club," Watley said. "There are people who just want to have a good time, even if they're just sitting at home, having dinner and drinks with friends.
"I spent a lot of time asking myself how to make music for those people," she says, "And it just happened to take a long time getting on with it."
Catch Jody Watley live at Yoshi's Oakland, Thurs., May 29, 8pm. Tickets $34; VIP Meet & Greet $59. Click here for more information.
Popular in the Community