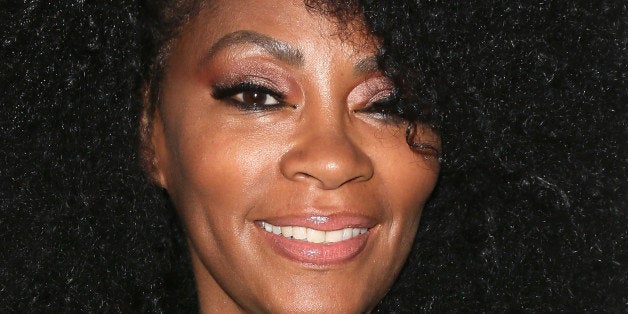 It's official: Jody Watley is still a thrill!
The Grammy-winning sensation performed more than three decades of hits -- and a handful of new material -- for a packed Yoshi's Oakland on Thursday, May 28. Stunning in a black sequin pantsuit for most of the 90-minute show, Watley danced, sang and drew the audience in with storytelling perfect for the intimate East Bay venue.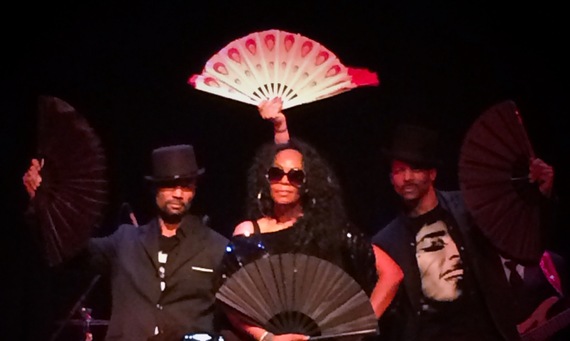 At 55-years-old, Watley stayed true to her roots on Soul Train, keeping pace with two gorgeous back-up dancers (call me, boys!) for the first half of the night. She cranked out favorites like "Second Time Around," arguably her biggest success with group Shalamar, and "Looking for a New Love." To the delight of fans, she poked fun at the '80s image which made her a fashion icon, at one point even pulling out a pair of massive hoop earrings.
"I'm older," she joked, catching her breath during one of the high-energy numbers, "but I'm not old!"
After working up a sweat, Watley slowed things, serving poignant renditions and personal stories which brought the star close to tears. A deconstruction of her 1989 Top 5 smash "Everything," dedicated to those in attendance (a group as diverse as the singer's musical output), proved a highlight. The pinnacle of the slow jams, though, was her emotion-laden cover of Rihanna's "Stay."
"I see so much of myself in her -- in so many of today's young artists, actually," Watley said, then burst out laughing. "But I did it all first!"
In addition to long-time favorites, Watley served fans a taste of forthcoming Paradise, opening with current single "Nightlife." Later, a rousing performance of upcoming "Sanctuary" -- an electro-jazz ode to home, which brings to mind in the best possible way her 1999 opus The Saturday Night Experience and follow-up Midnight Lounge -- left fans hungering for the EP's June 2014 release.
Out of breath and out of time, Watley sent the crowd home happy with "Real Love." It was a consummate performance by a consummate professional. Until she makes her inevitable return, for which this fan is unquestionably anxious, nobody says it better than the legendary artist herself.
Related
Popular in the Community