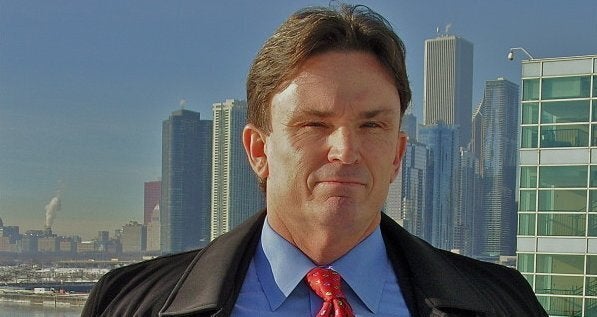 Chicago Police Superintendent Jody Weis stepped down from his post as Chicago's top cop Tuesday.
Daley wanted to keep Weis until he finished out his term, which ends May 16, but the mayor would have reportedly needed approval from the City Council in order to extend the contract. Weis decided to leave immediately after he was not given a written contract extension.
Chicago Alderman Anthony Beale confirmed the move Tuesday and said that former Police Superintendent Terry Hillard will take over in the interim.
In a written statement, Weis said it was an "honor and a great privilege" to serve as superintendent and that several factors led to his decision.
"I firmly believe it would be selfish of me to continue in this position as I actively seek new career opportunities," Weis said. "Additionally, it is critical to have someone in place as soon as possible to prepare for the summer, our most challenging time of year."
Mayor-elect Rahm Emanuel had already stated publicly that Weis would be replaced.
In 2008, after a series of embarrassing scandals made national headlines, Daley tapped Weis, a 23-year FBI veteran and former U.S. Army Captain, to be the Chicago Police Department's top cop.
"I'd like to thank the outstanding members the Chicago Police Department for their professionalism, and dedication to public service as well as the residents that make up the communities we serve," Weis said. "It has given me great pride to have been part of such an outstanding organization and to have had the ability to serve the residents of the City of Chicago."
Weis told reporters Sunday that he was willing to go wherever his career led him, but would like to stay in Chicago. When asked what the future holds for the next superintendent, he said there has been a "strong foundation laid" and that his successor could either "build on that foundation or build another methodology."
The Florida native was rejected as an "outsider" by the Fraternal Order of Police immediately after he was hired, and many union members accused him of causing low morale within the department.
Weis said the rejection showed the union's desire to maintain "business as usual."
During the mayoral race, all six candidates pledged to replace Weis. Carol Marin, who hosted a televised mayoral forum on February 14, asked if the candidates were "more concerned about police morale" than about getting murders and complaints against officers down.
Emanuel said that was not the case, but said the city could not afford to have a battle between rank and file officers and the superintendent.
"I would like to thank Jody Weis for his service to the people of Chicago over the past three years," Daley said in a statement Tuesday. "He has been successful at both implementing new strategies in our fight against crime and assuring that the conduct of our police officers meets the highest standards so that our residents have confidence that the Police Department is protecting and serving them."
Mayor-elect Emanuel also issued a statement Tuesday, thanking Daley for filling the vacancy quickly and Hillard for "returning when our police department and city need him." He also thanked Weis for "his service and for reducing violent crime during his tenure."
Related
Popular in the Community