 An art show featuring works inspired by Arizona Gov. Jan Brewer and Maricopa County Sheriff Joe Arpaio has been canceled without explanation, the local press reports.
Some of the art was clearly critical of Arpaio and Brewer. A piece by Sanchez shows Arpaio's face on a welcome mat that visitors step on as they enter the exhibit, The Arizona Republic reports. The opening invitation features Sheriff Arpaio wearing a colorful poncho, a Mexican sombrero, and a confused expression.
"Three days before an opening for a show that was put on the schedule and has been in the works for more than eight months is not the time to cancel that opening," Pela said, according to the Phoenix New Times. "But I suppose everyone has their own agenda."
Shears directed local media to her lawyer.
The controversy at the Willo North Gallery doesn't mean the show won't see the light of day. Several other local galleries have wanted to step in and hold the exhibit, Pela says.
Brewer and Arpaio are two of the most controversial politicians in the state, having both become national figures after staking out hardline positions on illegal immigration.
Before You Go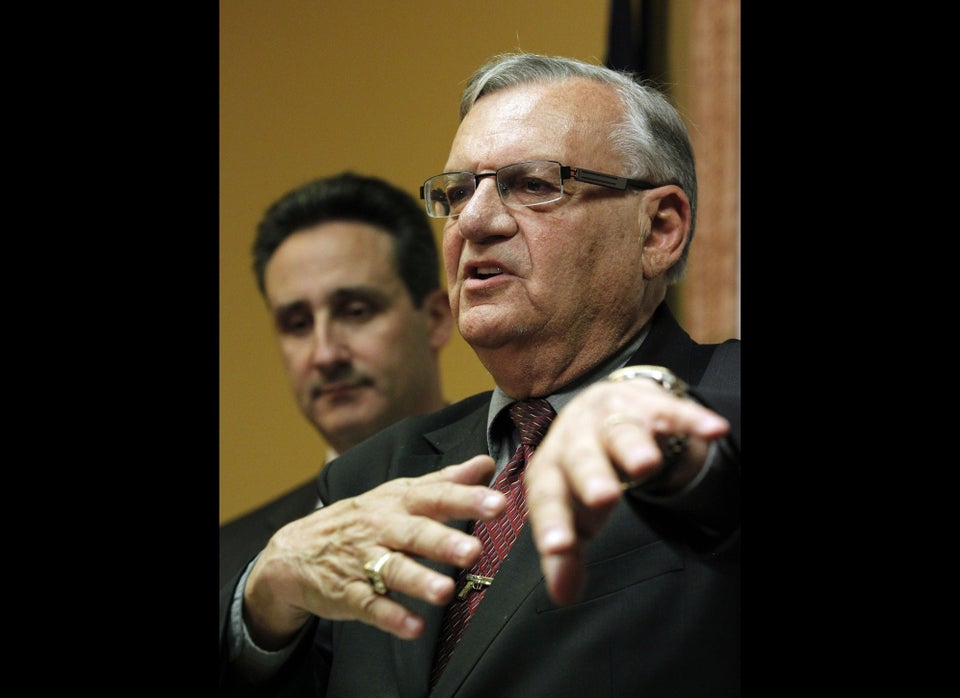 DOJ Lawsuit Allegations Against Arpaio
Popular in the Community