 Arizona Sheriff Joe Arpaio on Friday responded to news that he is the target of a new recall campaign, blasting out a frantic email to his supporters asking for money to help fend off the challenge.
"Just three weeks after I was sworn into office for a sixth term as Maricopa County Sheriff, a group of radical extremists filed a recall campaign to forcibly remove me from office," Arpaio wrote. "This is very serious."
On Wednesday, activists from the Respect Arizona coalition filed registration paperwork officially kicking off a campaign to remove the controversial sheriff from his post. While they'll need 300,000 signatures to trigger the recall election, leaders of the group have experience in the form of a successful 2011 effort to topple Arizona state Sen. Russell Pearce (R), who was widely regarded as the architect of the state's highly controversial SB 1070 immigration law.
Organizers of the Arpaio recall effort erected a website that calls for a new sheriff "that respects families, respects immigrants and respects Latinos."
But Arpaio think the animosity is based on something else.
"And what is this all about really? Why do they hate me so much?" he writes in his fundraising plea. "It's simple: I am the only law enforcement official in this state that enforces our laws against illegal immigration. Period. Everything else they'll talk about is a deceptive smokescreen because they know they cannot win on the issue of enforcing the law."
Arpaio, who crushed his opponents in 2012 by raising $8.5 million, asks for a maximum per-person contribution of $430 to help him battle back against the group, which he calls "clowns," or "small band of thugs," or "radical extremist forces."
Before You Go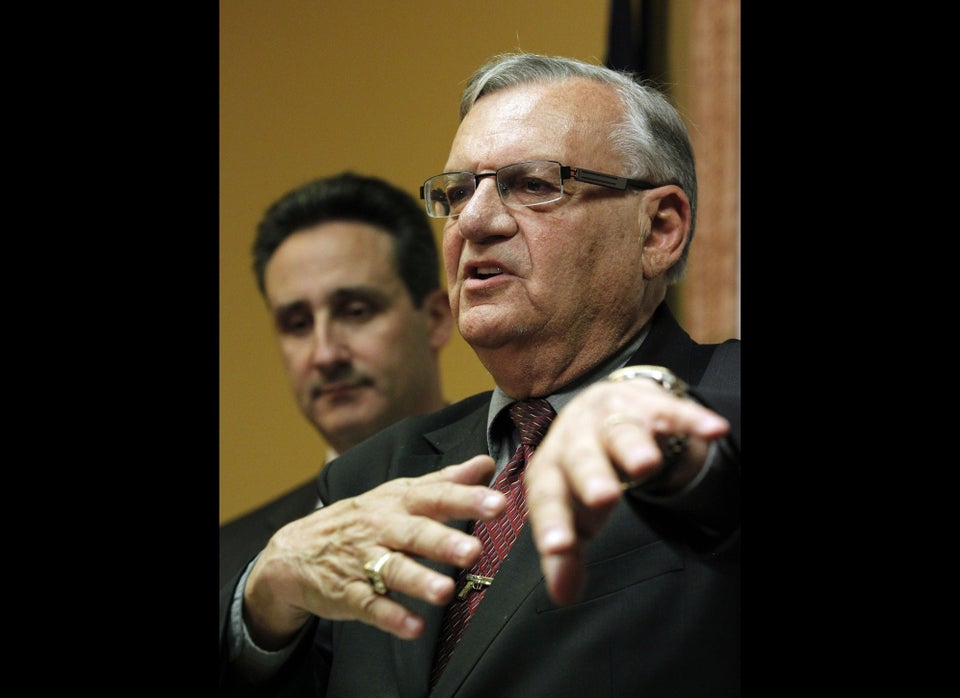 DOJ Lawsuit Allegations Against Arpaio
Popular in the Community