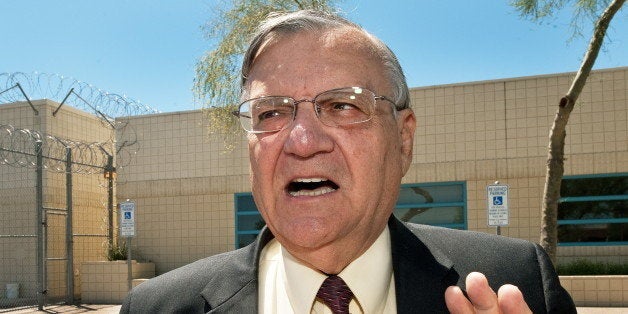 PHOENIX, Jan 6 (Reuters) - A federal judge has issued a court order barring Maricopa County Sheriff Joe Arpaio from conducting workplace raids targeting suspected illegal immigrants in another blow to Arpaio's high-profile actions in Arizona.
U.S. District Judge David Campbell on Monday issued a preliminary injunction stopping the raids that have resulted in hundreds of arrests and have become a signature initiative for Arpaio, who bills himself as "America's toughest sheriff."
Arpaio's deputies have conducted raids at businesses in his county suspected of employing illegal immigrants who used fraudulent identification papers to obtain work.
In the decision, Campbell said immigrant advocates seeking the injunction likely would prevail in their U.S. District Court lawsuit claiming that the raids are unconstitutional and that two state statutes used to back them are trumped by federal law.
"Plaintiffs have shown that they are likely to succeed on the merits, that they are likely to suffer irreparable harm in the absence of a preliminary injunction and that the balance of equities and public interest favor an injunction," the judge wrote.
A county attorney spokesman said officials are weighing an appeal.
Arpaio said such operations are needed because the federal government has failed to do enough to combat illegal immigration.
"The citizens of Maricopa County have been stripped of another protection that this state attempted to enact to protect the integrity and identity of its citizens," Arpaio said in a statement.
Since 2008, nearly 800 people have been arrested for identity theft in the workplace raids. The last one was in June.
There already were plans in the works to end these raids. Last month, lawyers for Arpaio revealed in court papers that the special unit involved in the raids would be disbanded because of setbacks in previous court rulings.
"We hope that justice will continue to prevail, that not one more worker is arrested for providing for his or her family, and that the racist, anti-immigrant machine for which Arizona is known is dismantled completely," said Carlos Garcia, director of the immigrant rights group Puente Arizona, which sued to stop the raids.
This was the latest setback for Arpaio and a state known for its efforts to crack down on illegal immigration.
A different federal judge is weighing whether to hold Arpaio in contempt in a case in which that judge found that the sheriff's deputies racially profiled Latino drivers. Arpaio has denied profiling and has appealed.
Courts also have struck down Arizona's ban on driver's licenses for undocumented immigrants and its human smuggling law.
(Reporting by David Schwartz; Editing by Dan Whitcomb and Will Dunham)

Before You Go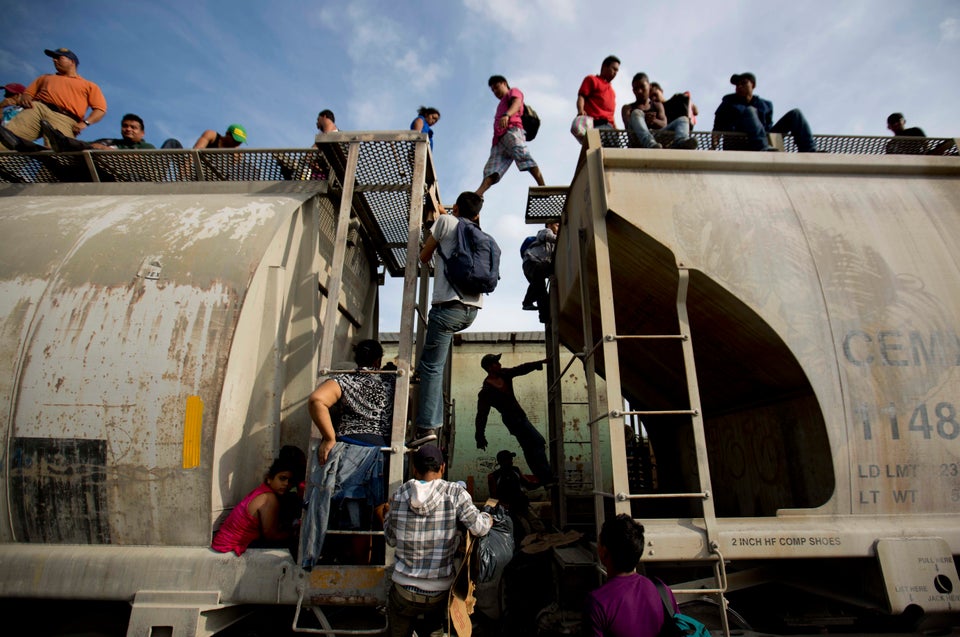 Why Latin Americans Really Come To The U.S.
Popular in the Community